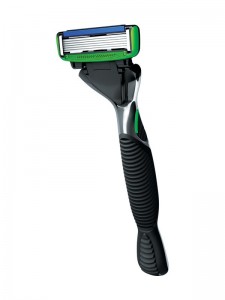 I hate feeling like I have been ripped off, and that's exactly how I felt every time I had to buy new disposable razor cartridges. They lure you in with a low cost razor and a few blades to get you started, and then you have to sell your firstborn just to afford the refills. But it is with smug delight that I can share this way to beat the system.
I saw my first glimpse of light at the end of the tunnel when Dollar Shave Club launched last year. If you have not seen the video, go check it out. Really. Go ahead. I'll wait.
Dollar Shave Club gives the promise of discount razors shipped to your door for only $1 per month. Sounds like a great deal, right? It is, but there is an even better bargain out there.
The razor that Dollar Shave Club sends you for $1 is the standard issue twin blade. The upgraded model, which they call the executive, has six blades and is $9 per month. Compared to retail, this is still a great deal. But it gets even better when you cut out the middle man.
I stumbled onto an article that outed DorcoUSA as the supplier for Dollar Shave Club. If you buy directly from Dorco, you can get the six blade razor and a year worth of refills for around $30. To save on shipping, I bought the razor and a year worth of refills all at once. Now I can swap out the cartridges every week and not feel like I am throwing away money.
After shelling out too much cash over the years, finding the discount on DorcoUSA seemed too good to be true. But after using their products for about a year, I am still a happy camper. I don't mean to sound like a shill, they aren't paying me to write this or anything. I just genuinely like the product. If you decide to give DorcoUSA a try, here's a coupon for 15% off your purchase, which makes a great deal even better.