My family moved to Oregon eight years ago. In that time, recycling has become a habit, I use public transportation instead of an SUV to get to work, and our family includes healthier foods in our diet.
We made a lot of changes over the years and are still finding new ways to improve. I have been trying a few healthier options for breakfast and wanted to share this recipe for pear cranberry scones, which I found on the Silk Soy Milk website.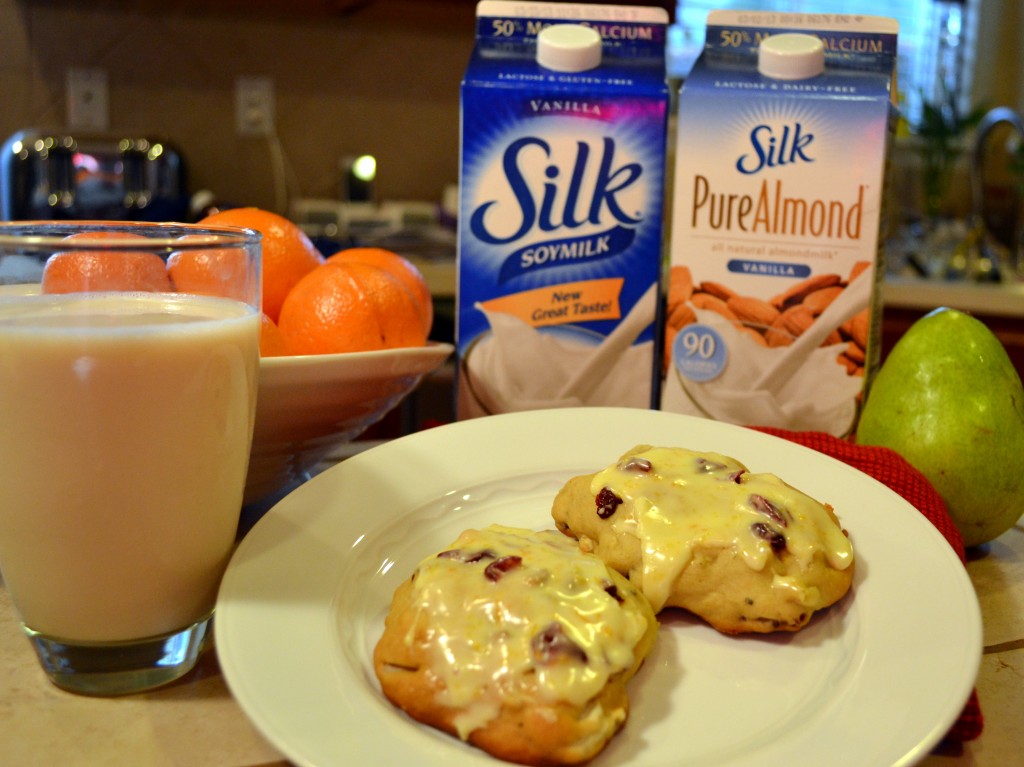 The scones are easy to make and taste great. This was my first time baking with a milk alternative and I was pleasantly surprised by how light and fluffy the scones were. They had a texture akin to cake or a muffin instead of the typical dense scone I had expected.
When making the scones, start by combining the dry ingredients in a large bowl and then set it aside. I recommend using a larger bowl because you will eventually need to fold in the wet ingredients and the chopped pears.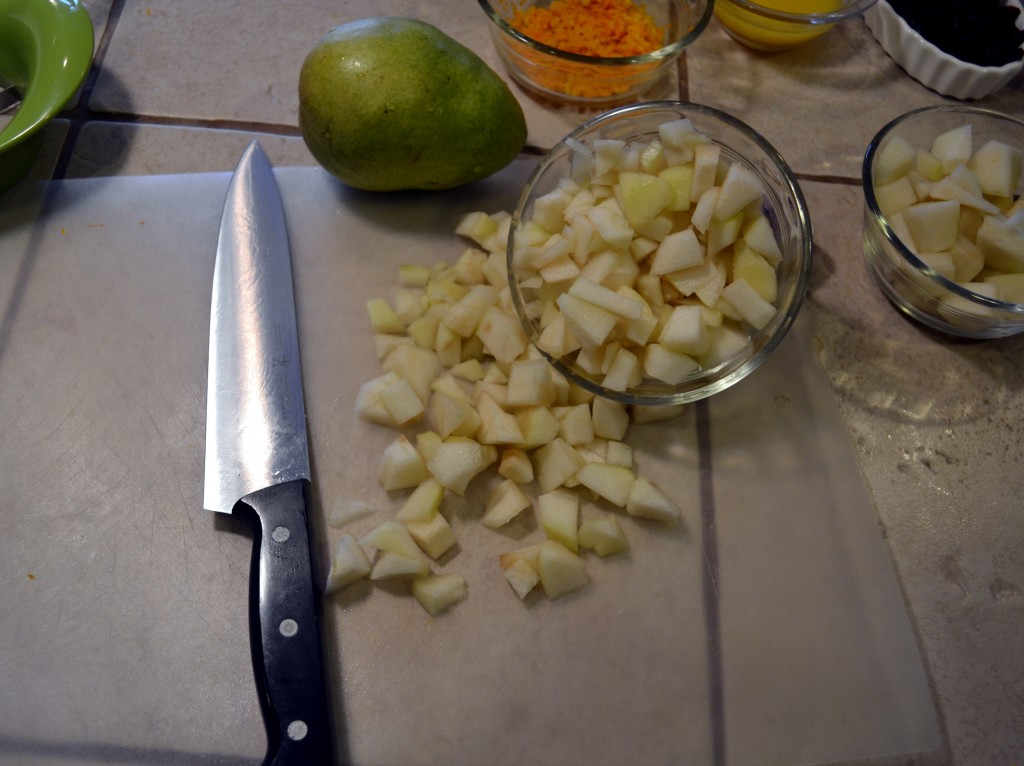 I found that one large pear was more than enough to make one cup of coarsely chopped fruit. Be sure to remove all of the pear's peel before chopping it into pieces. For the orange zest, you need 2 tsp for the scones and 1 Tbsp for the glaze. I ended up using a few small oranges to make the zest and juice used in the scone batter and glaze.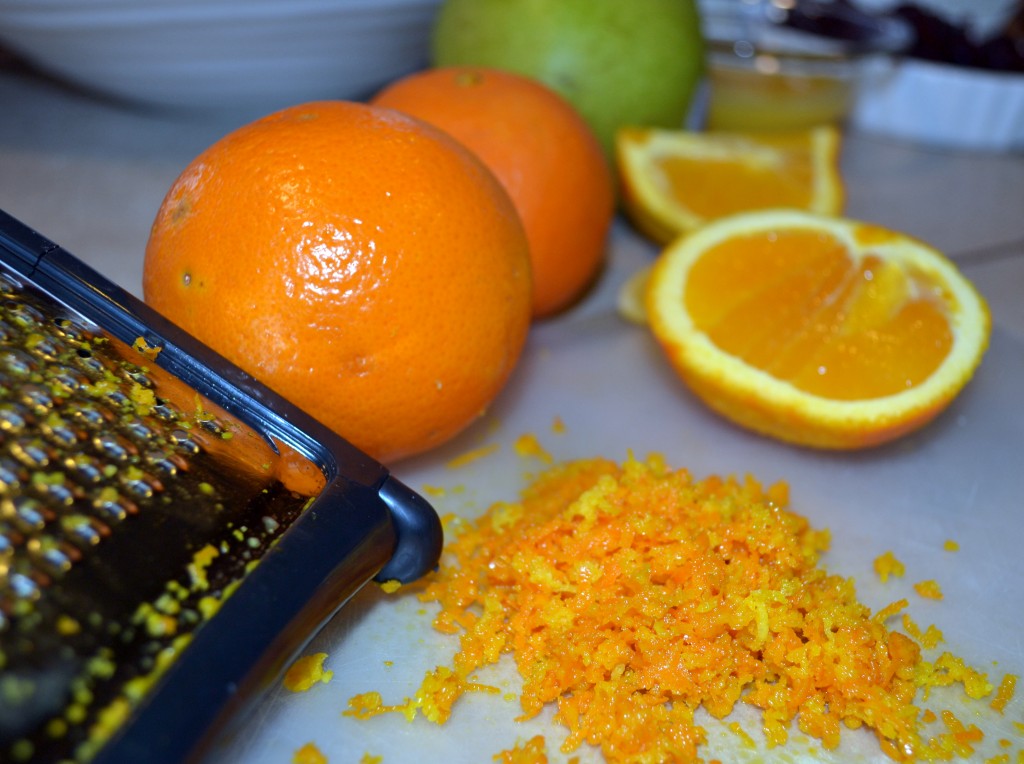 After you combine the wet mixture with the dry ingredients, you just fold the chopped pears into the batter. I used a large spoon to portion the batter onto a baking sheet, but an ice cream scoop works just as well. You only need to leave them in the oven about 12-15 minutes until they are lightly browned.
The glaze is quick to prepare and can be made while the scones are in the oven. Just whisk the ingredients together until smooth and then drizzle over the warm scones.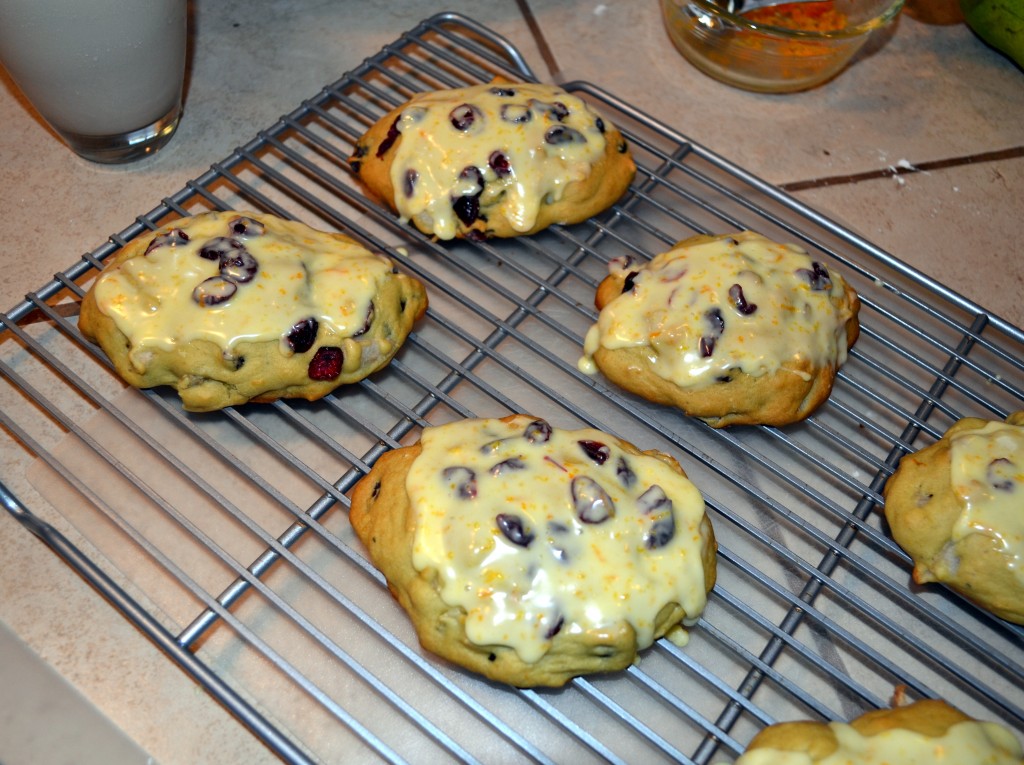 I was really happy with the final result, especially because it was my first time using a dairy alternative in a recipe. My son drinks a lot of milk, which is great because of the calcium, but there are also plenty of trade offs when you include too much dairy in your diet.
During our last Walmart shopping trip, I picked up a half gallon of the vanilla Silk Soy Milk and a half gallon of the Silk Almond Milk to see how my son would respond to a change in the routine. He loved the vanilla Silk Soy Milk in his cereal and didn't seem to notice when I made hot chocolate using the almond milk.
The Silk Soy Milk website has several other recipes, including one for eggnog cheesecake (which you can make with vanilla soy when Silk Nog isn't in season). After seeing how well the first recipe turned out, I'm looking forward to trying several more.
Pear Cranberry Scones
Start Your Day with Some Delicious Pear Cranberry Scones, using Silk Soy Milk
Ingredients
Scones
2 cups flour
¼ cup sugar
1 Tbsp baking powder
1 tsp baking soda
1 cup Silk soy, almond or coconutmilk, any flavor except chocolate
¼ cup orange juice
⅓ cup dried cranberries
2 tsp grated orange zest
¼ cup canola oil
1 cup coarsely chopped peeled pears
Glaze
2 cups confectioner's sugar
3-4 Tbsp fresh orange juice
½ tsp salt
1 Tbsp grated orange zest
Instructions
Preheat oven to 375°F.
Line a baking sheet with parchment paper or coat with cooking spray.
In a large bowl, whisk together flour, sugar, baking powder and baking soda. Set aside.
In a separate bowl, whisk together Silk, orange juice, cranberries, orange zest and canola oil.
Pour the wet mixture into the dry and mix together with a wooden spoon, stirring with as few strokes as possible. Fold in the chopped pears.
Use an ice cream scoop or large spoon to drop the batter onto prepared baking sheets, forming 12 scones.
Bake for 12-15 minutes or until tops are lightly browned.
Make the glaze
Whisk all ingredients together until smooth and creamy.
Drizzle on warm scones.
I am a member of the Collective Bias®  Social Fabric® Community.  This shop has been compensated as part of a social shopper insights study for Collective Bias®  and WhiteWave #cbias #SocialFabric #rethinkwhatyoudrink. Of course, all opinions expressed are my own.