Great Wolf Lodge in Grand Mound, WA has a new activity for 2013 – Howl at the Moon Glow Golf, an indoor mini golf course illuminated by black lights. To make room for the glow golf, the Cub Club moved to the main lobby where it has become a central place for children's activities throughout the day.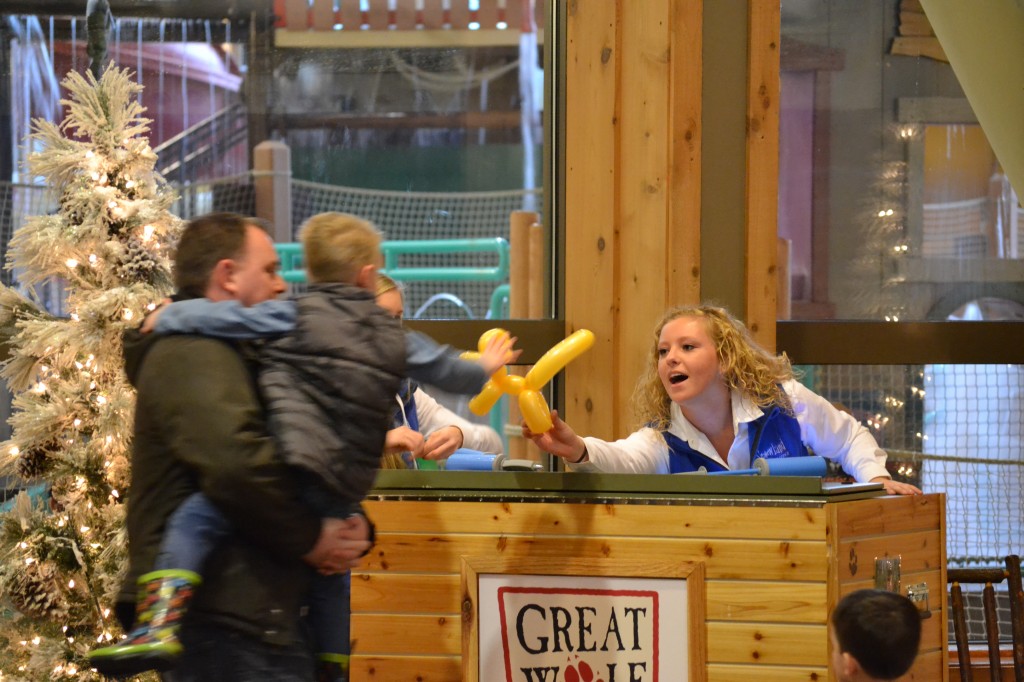 When my family visited in December, the Cub Club had already moved into the grand lobby and the activity areas were packed. Moving the Cub Club was a really smart idea. The activities get more exposure and they add a lot of energy to the large room.
During our last visit, the Cub Club had t-shirts and coloring pages of the Great Wolf characters available for decorating. Shortly thereafter, the employees turned on some pop music and set up a balloon animal station. They were even nice enough to make a new balloon dog for my son after ours had an unfortunate accident (this is what happens when you name  your balloon dog Old Yeller). Later in the day, we saw a hula hoop contest, which had several kids joining in the fun. It was neat to see something different taking place every time we walked by.
The space previously used by the Cub Club has been renovated into the indoor Howl at the Moon glow golf. Prices are $5 per person (with a max of four people in a group). The black lights and florescent paint create a fun environment that energizes the traditional game of mini golf.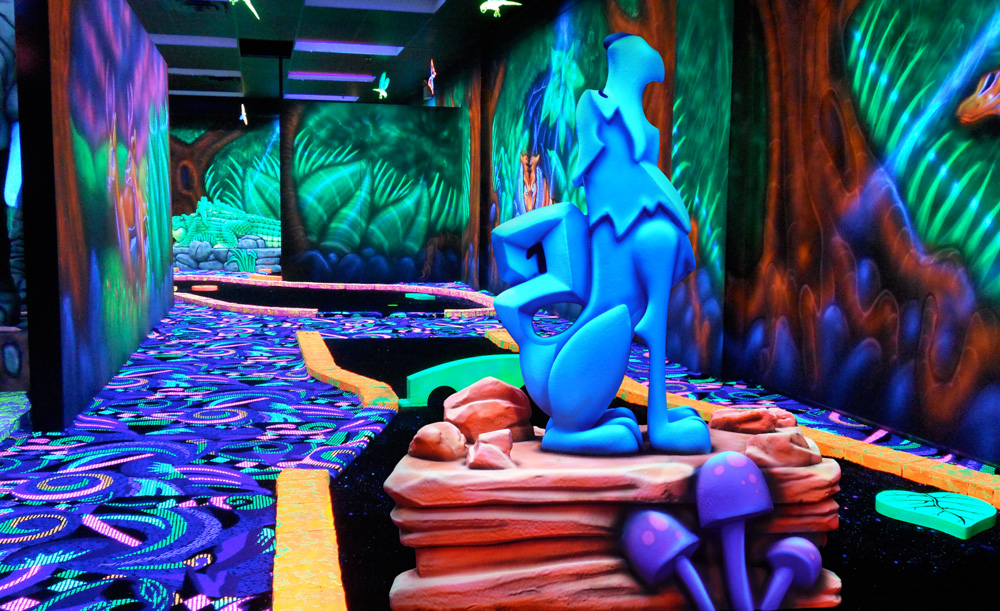 Currently, only the Grand Mound, WA and Pocono Mountains, PA locations have this new glow golf activity. An outdoor version of mini golf (without the fancy black light effects) is offered at several other Great Wolf Lodge resorts.
It is nice to see these changes to my local Great Wolf Lodge. The resort does a nice job of offering a variety of entertainment, in addition to the main draw of the giant water park. I'm looking forward to practicing my golf swing during our next visit and maybe we'll even adopt another balloon dog while we're at it.