If Tony Stark were a father, this is what he would build for his son. Lingzi Luo put his engineering experience designing mini cars to good use and constructed a one-of-a-kind streamline carbon fiber body, LED light, full suspension and transmission equipped, and electric motor operated car for his toddler son. The car even has a sound system and remote start.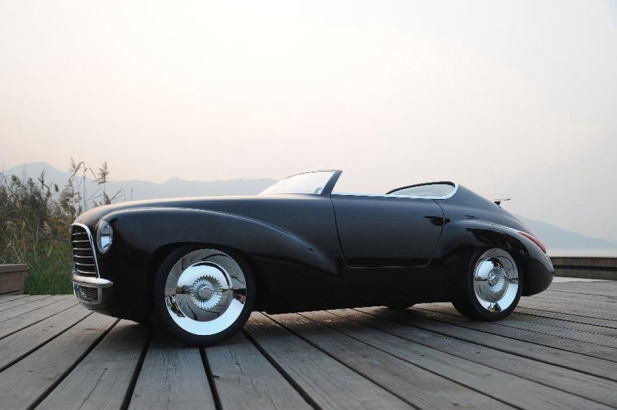 I suspect fathers out there are already wondering "beautiful, but how fast does it go?" Apparently really fast, especially with a drag coefficient similar to an ultra-efficient Tesla Model S…but the miniature roadster has been limited for safety: "5 KM/H limited by logic curcuit, but the design's ultimate speed is 130KM/H, or 86mile/h."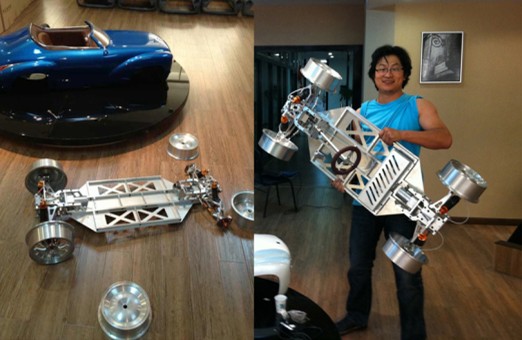 Lingzi's says the car cost $15,000 to build, and the effort makes him an early contender for dad of the year. But we're just into February. There's still time for someone to build their son a space rocket or a submarine.
via Reddit