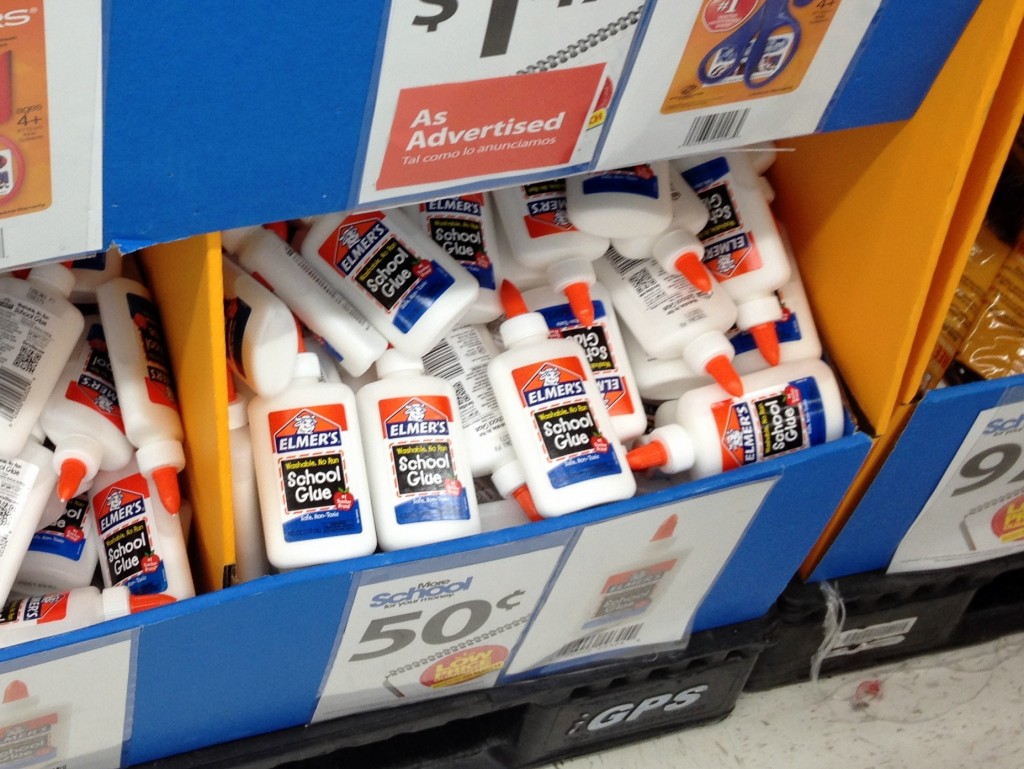 I am a member of the Collective Bias®  Social Fabric® Community.  This shop has been compensated as part of a social shopper insights study for Collective Bias and their client. #BagItForward #cfk
Back in grade school, I used to sit next to my buddy Patrick. We used to shoot rubber bands at each other, would share jokes, and many days he was my source for school supplies. I didn't have much growing up. I felt fortunate when we could get new clothes or a backpack. But often times, I found that I had to rely on the generosity of friends for paper and pencils.
Because of my childhood experience, I was happy to take part in Elmer's Bag it Forward program with Champions for Kids. The program encourages the donation of back-to-school supplies to to a school or children's shelter. It is a great way to help get supplies into the hands of those who might otherwise go without. And from personal experience I can share that it is tough to make the grade when you don't have the basic supplies you need.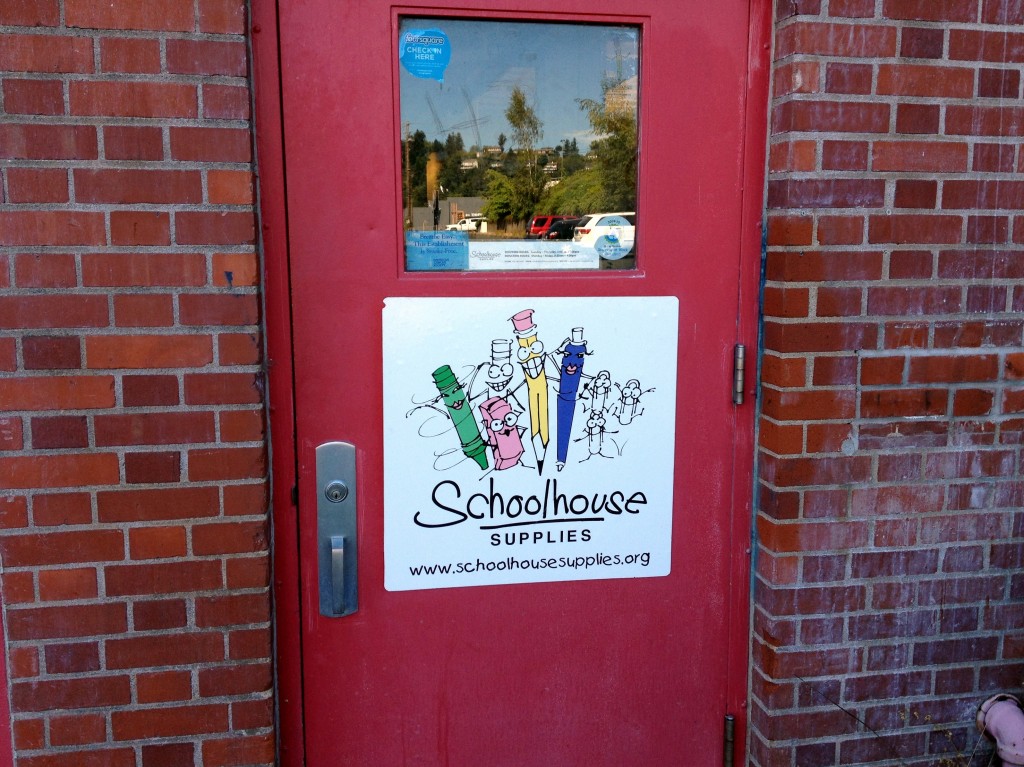 We have a local nonprofit organization called Schoolhouse Supplies, which supports public education in Portland, Oregon by giving students and teachers free classroom supplies. The group operates Oregon's only volunteer-run free store for teachers, which is stocked with supplies donated by the community along with funding from a few local companies. Schoolhouse Supplies has a list of their most needed items, so I took the shopping list to Walmart and purchased several bags of pencils, paper, Elmer's glue, crayons, and composition notebooks.
When I stopped by Schoolhouse Supplies to drop off the bags, the volunteers were working to sort donations and restock the shelves for the next day. It was amazing to see how many supplies needed to be sorted and how bare the shelves were after giving out supplies earlier. The place is set up like a store, with shelves labeled for the various items and a mini library of books in the back. They even have a few shopping carts that the teachers and students can use.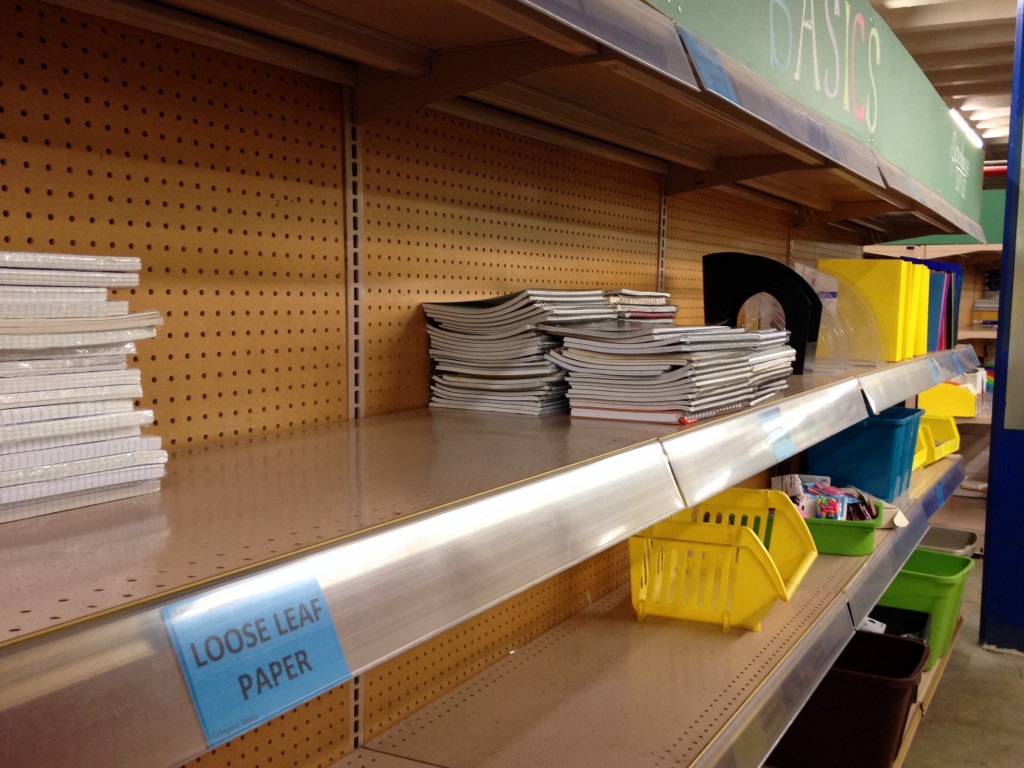 My wife is a Kindergarten teacher and she often purchases supplies out of her own pocket for the classroom. Most teachers do this because teaching is a labor of love, but it also shows just how bare bones budgets are in most school districts. It was nice to see that there is a resource like Schoolhouse Supplies that not only gives item to students, but can help teachers find the materials they need as well.
My Elmer's Bag It Forward donation came at just the right time, as Schoolhouse Supplies has its annual donation drive in August. Many businesses in the Portland area will hold donation drives to help fill the shelves. Some groups donate their time at Schoolhouse Supplies to help sort the donations and to stock the shelves. During my visit, there was a group of volunteers helping out from the Portland Timbers (our local soccer team). It was neat to see the community coming together like that for a good cause.
Donating school supplies is an easy way to give back to your community and to help children have a better chance of succeeding in the classroom. It is easy to just pick up a few reams of paper and boxes of pencils during your next shopping trip and the donations are very much appreciated.