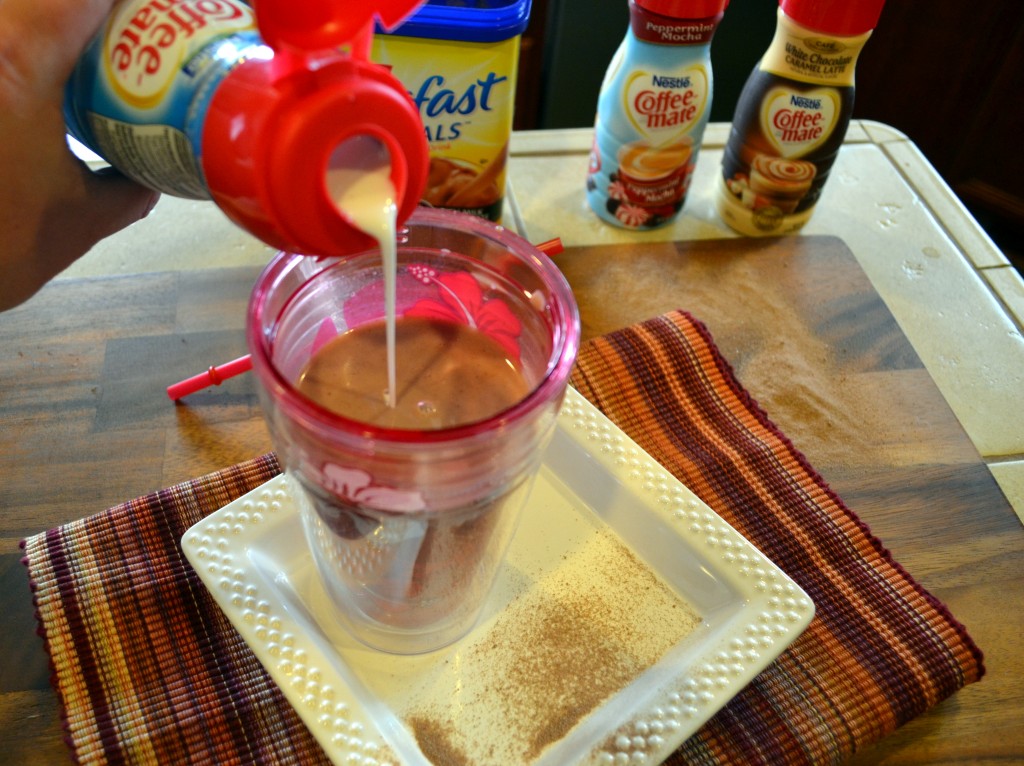 For the past few weeks, my son has been enjoying a "summer vacation" by staying home with me instead of heading to Kindercare as usual. We had a lot of fun over the past few weeks with trips to the park and a few local attractions. But it was time for my son to head back to school, which meant my wife would be driving him to school in the early morning.
Like most families, we have a routine for getting ready in the morning. While my wife and I always have our morning coffee, my son is hooked on drinking hot chocolate, which is his version of a morning cup of Joe. To make things a little more nutritious, I started using the Carnation Breakfast Essentials powder drink mix instead of hot chocolate mix. I also let my son make his own custom flavor by mixing in Nestle's Coffee-Mate liquid coffee creamer.
The change has gone over much better than I had expected. My son believes nothing has changed, as he still gets his hot chocolate drink in the morning. He also seems to get a kick out of trying the different Coffee-Mate flavors. The combo of French Vanilla with the chocolate Carnation Breakfast Essentials powder seems to be the favorite. But he also seems to like mixing in the Peppermint Mocha flavor of Coffee-Mate, just like mom uses in her coffee.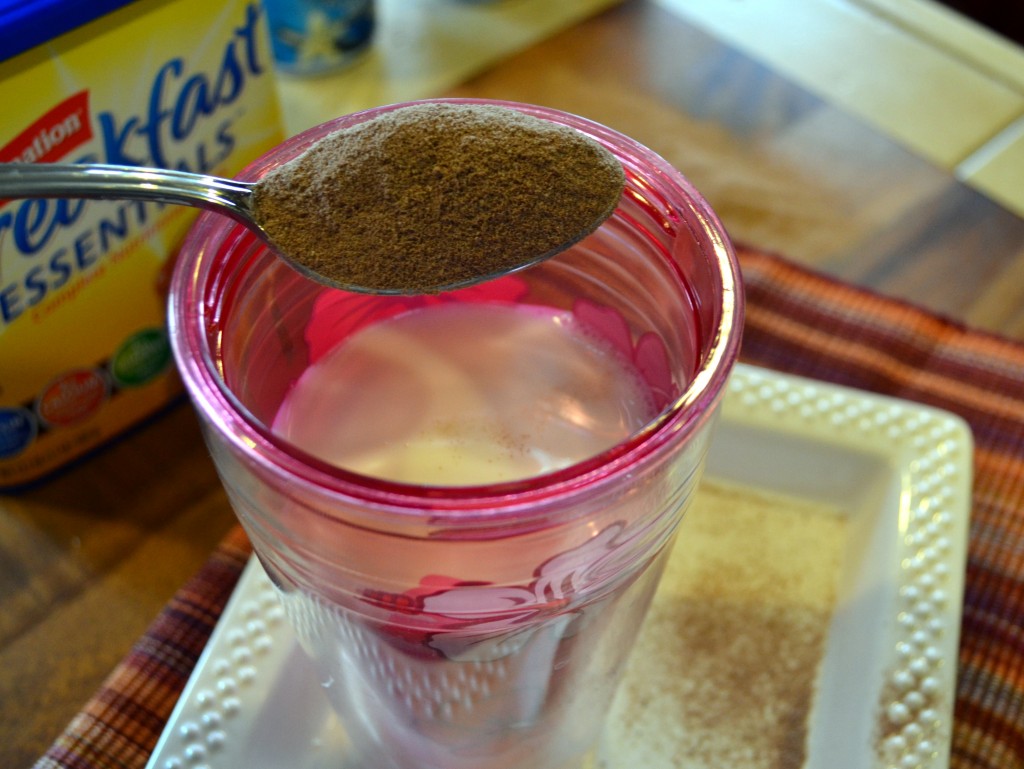 Of course, coffee creamer also goes well with…coffee. I usually keep some instant coffee in my computer bag so that I can make a quick cup of coffee while commuting on the train. Hot water is free on the train but a cup of their coffee is $4. It is easy to do the math on that one. I also found that bringing your own supply of instant coffee is a great solution when on business travel, which is why I purchased a small container of Nescafe Clasico Instant Coffee at Walmart. I've found that hotels often have random brands of coffee or that there isn't time to track down a nearby coffee house in the morning. Instant coffee has become a regular part of my dopp kit when traveling for work.
Our family enjoyed the summer break, but it is also nice to get back to school and into our routines again. The Nestle meal solutions are an easy way for us to get started in the morning and has proven to be an option we all enjoy.