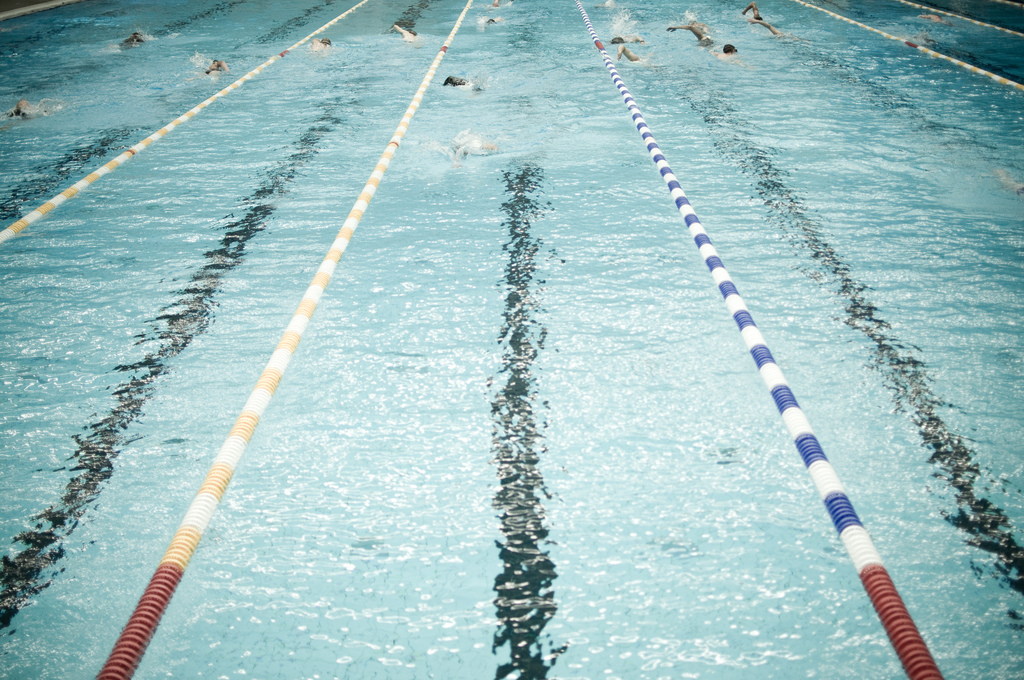 Saying that you are going to change is one thing. Sticking to that commitment is a whole other story.
A few weeks ago, I shared that I had accepted the challenge from Puritan's Pride. I decided to add a morning run to my routine, which I hoped would improve my overall health in the long term. So how is it going after a few weeks? My running shoes are collecting dust, but my swim trunks are getting more use than they did on my last trip to Hawaii.
Running seemed like a good idea, but I soon realized it wasn't for me. So I traded in my running shoes and headed down the street to our city's aquatic center. They open up the pool in the mornings for lap swimming, which I have found is a great way to start the day.
After my first few days of swimming, I felt like Don Draper in the Mad Men episode The Summer Man. Swimming is a full body workout and it doesn't take long to realize that you aren't a teenager anymore and it takes a bit more effort to get back into shape. The nice part about our city's pool is that it is mainly adults who come to the morning lap swimming sessions. It is easier to focus on your exercise when you are surrounded by people who are trying to improve their health, just like you.
I received a nice supply of vitamins from Puritan's Pride (thank you!), which I have been taking in the morning. My doctor had advised me to take fish oil pills and a multivitamin, so it was nice to receive a supply of both. I am also trying some green coffee bean extract and turmeric, which have great antioxidant properties.
As I am discovering in my own life, small changes in your life can improve your well-being. Puritan's Pride wants to help. Pledge today, enter the sweepstakes to win $2,000 and prizes to help you stick to it.
I'll share another update in a few weeks. I am glad that I accepted the challenge to make one small change and encourage you to do the same. The physical benefits are one thing, but you also get a confidence boost knowing that you are making an effort to improve your health. It is never too late to take that first step (or to dive in, if you prefer swimming, like me).
This is a sponsored conversation written by me on behalf of Puritan's Pride. The opinions and text are all mine.
Photo via Flickr