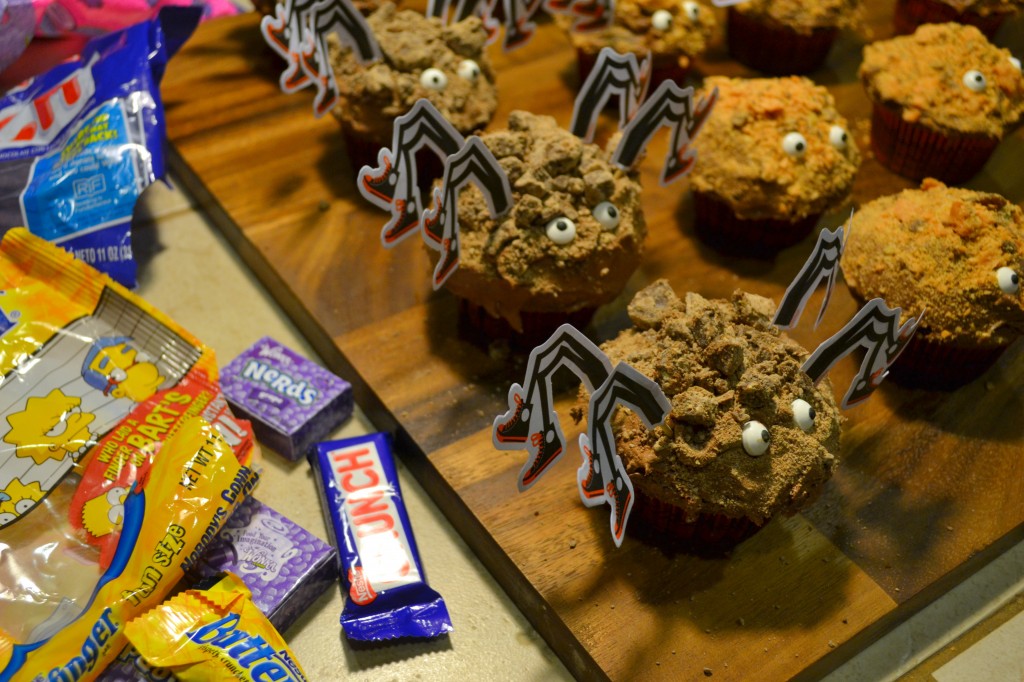 With Halloween just around the corner, it felt like a good time for some spooky fun at home. We finally resolved the "what should I dress up as" question and have several pumpkins ready for carving. To kick off the season, I created a fun, Halloween experience for my son using Tombstone Pizza and a few of our favorite types of candy: Butterfinger, Crunch bars, and Nerds.
So how do you make a Tombstone pizza spooky (other than the apt name)? My first thought was to add pepperoni in the shape of a jack-o-lantern face. But then I figured it would lose the fun after I sliced the pizza. My better solution was to use a ghost shaped cookie cutter to create ghostly pizza slices. They were the perfect size for my son to eat while watching a spooky movie with the family.
While at Walmart, we found the Tombstone pizzas with "spooky faces" packaging, which was a fun seasonal design. My son decided on the dracula and mummy pizzas, which conveniently had a $2 coupon when we also bought some Nestle candy.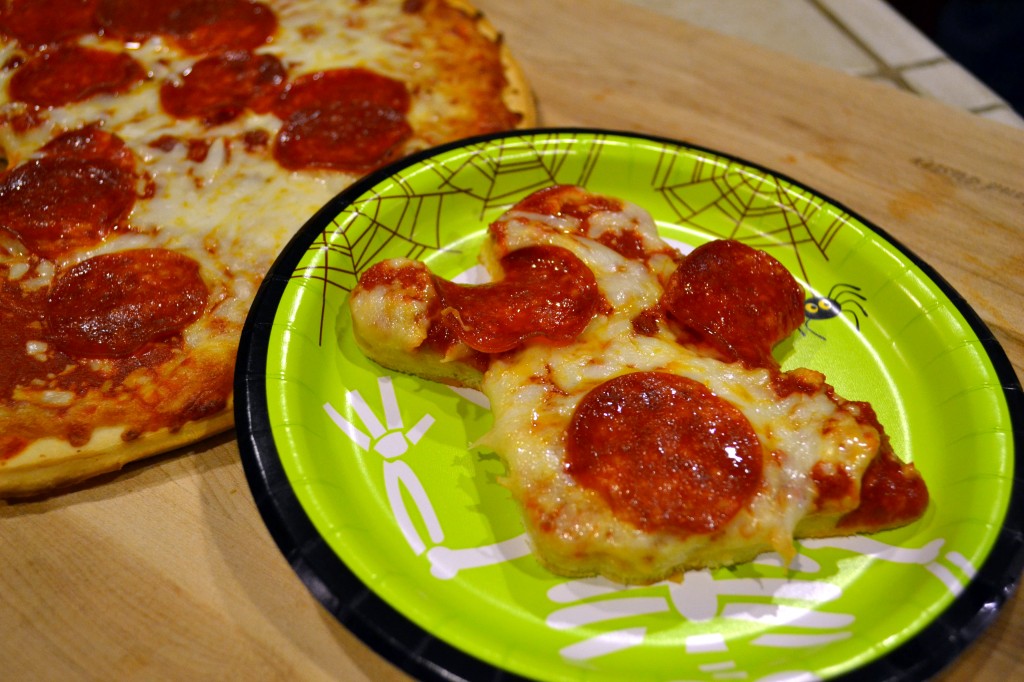 The ghost pizza was a hit, but the real fun came when we made some spider cupcakes. I enjoy watching the Cupcake Wars TV show, but I would fail miserably if ever put to a decorating challenge. My secret weapon was a cupcake decorating kit that I found at Walmart. I just frosted the cupcakes, added some candy toppings, and then used the eyes and legs from the decorating kit.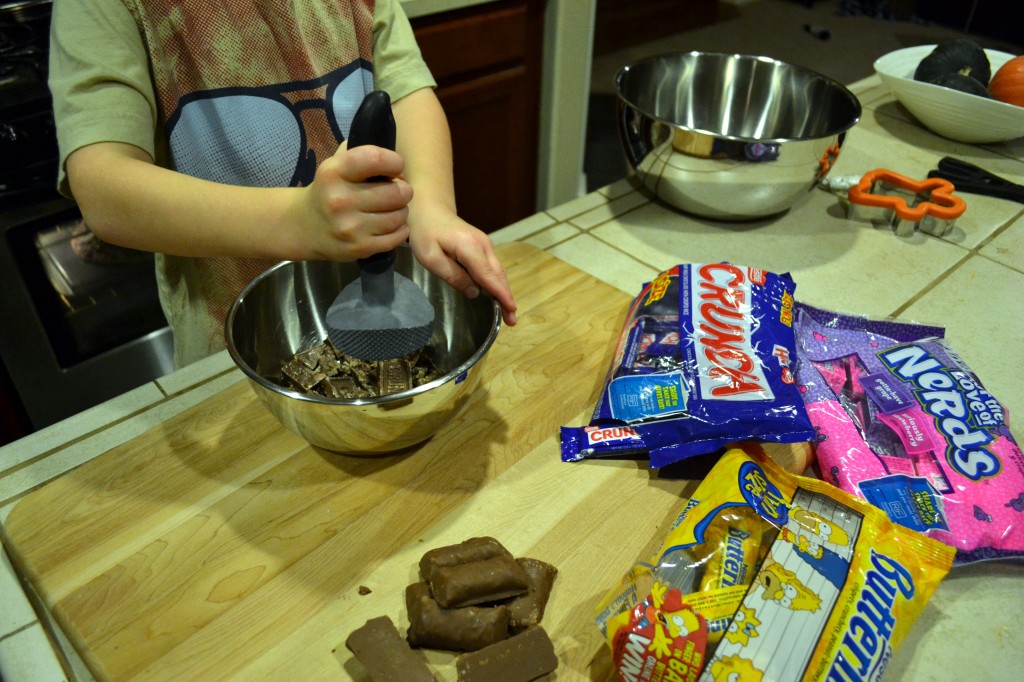 My son likes helping me in the kitchen, so I put him to work smashing up Butterfinger and Crunch bars so we could use them as toppings. My son really enjoyed this part, as you might imagine. I also taught my son the secret art of mixing flavors of Nerds in your mouth to make your own flavor combinations. I think we both had a sugar high by the time that lesson was over.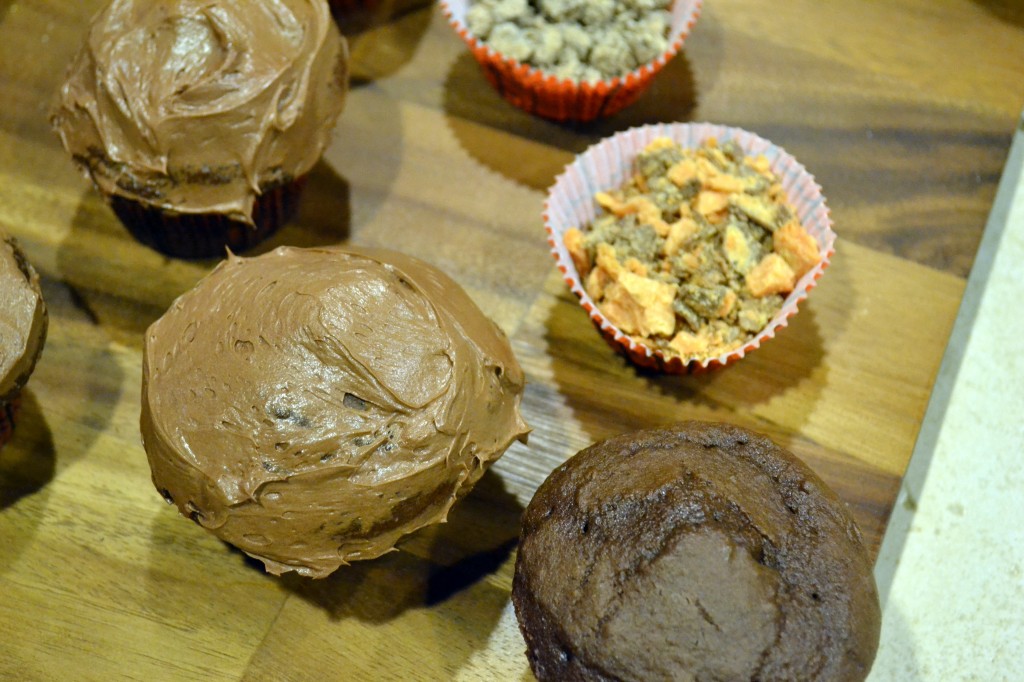 When the cupcakes were cooled, I frosted them and then my sous chef added the layer of candy topping. The Butterfinger bar looked neat with the orange flecks in the chocolate. The Crunch bar pieces made the spider look like it had warts, which would scare me if I saw it creeping around our garage. We then gave each cupcake two candy eyes (from the decorating kit) and added the legs to complete to project.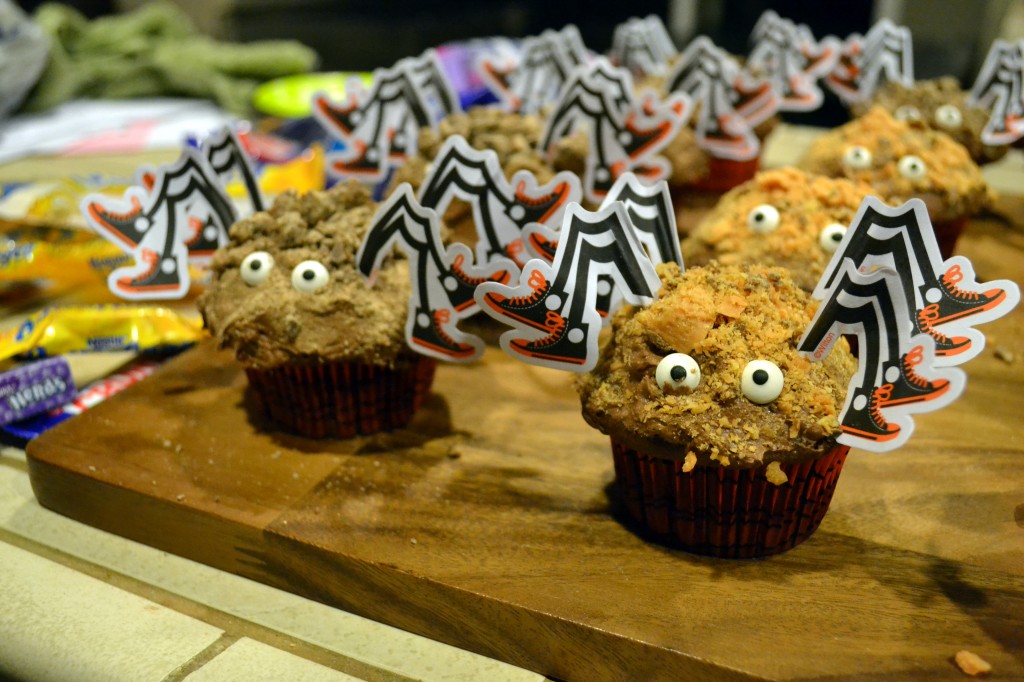 I am looking forward to Halloween and our annual tradition of taking my son trick-or-treating around the neighborhood. It is fun to enjoy the holidays through his eyes, as everything seems more exciting and it is a joy to see his face light up when he is having fun. In the next few days, we will carve our pumpkins and add a few fake cobwebs around the home. It is a fun time of year and I am glad that I had the chance to kick things off with a little spooky fun with my son.