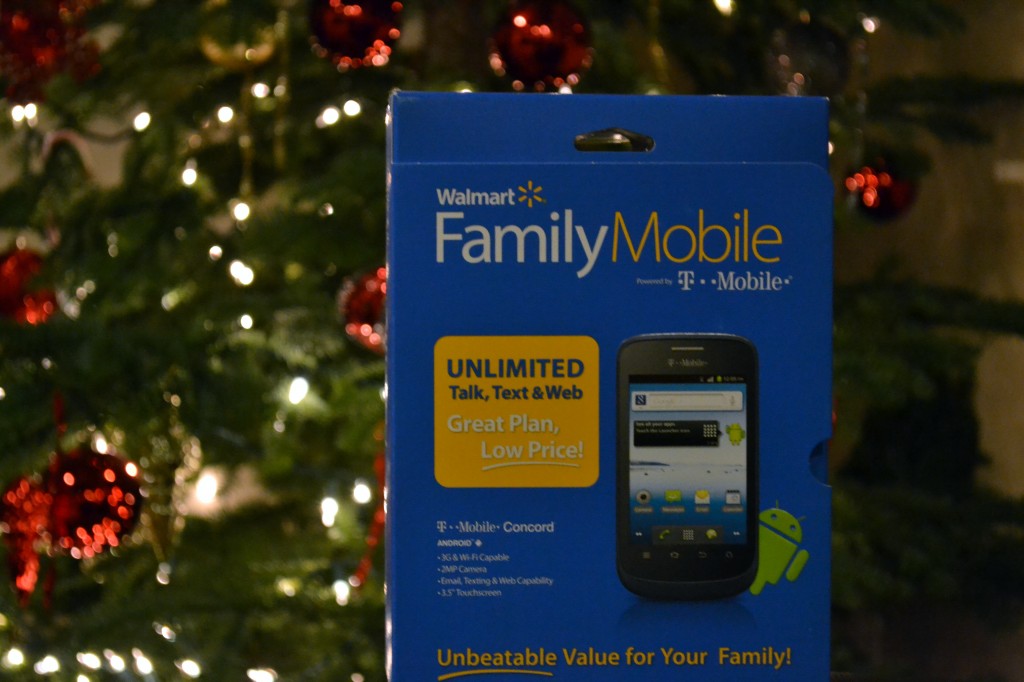 Spending time with my extended family is one of the best parts of Christmas. My wife's side of the family have been staying with us this past week, which has given us the chance to catch up, tell a few stories, and to share a few good meals together. My side of the family lives father away, which means I do not get to see them in person as often. My dad and I use our cell phones to stay connected, which is why I bought him a Concord smartphone and Walmart Family Mobile plan.
My dad lives out of state, so I did not get to be there to see him open his gift in person. But when my phone rang, there was no mistaking that he received and was enjoying his gift. My dad isn't a gadget guy like me, but he is getting a kick out of using his new smartphone to check the weather, play games (poker has been a favorite), and to see photos of his grandson on the large screen.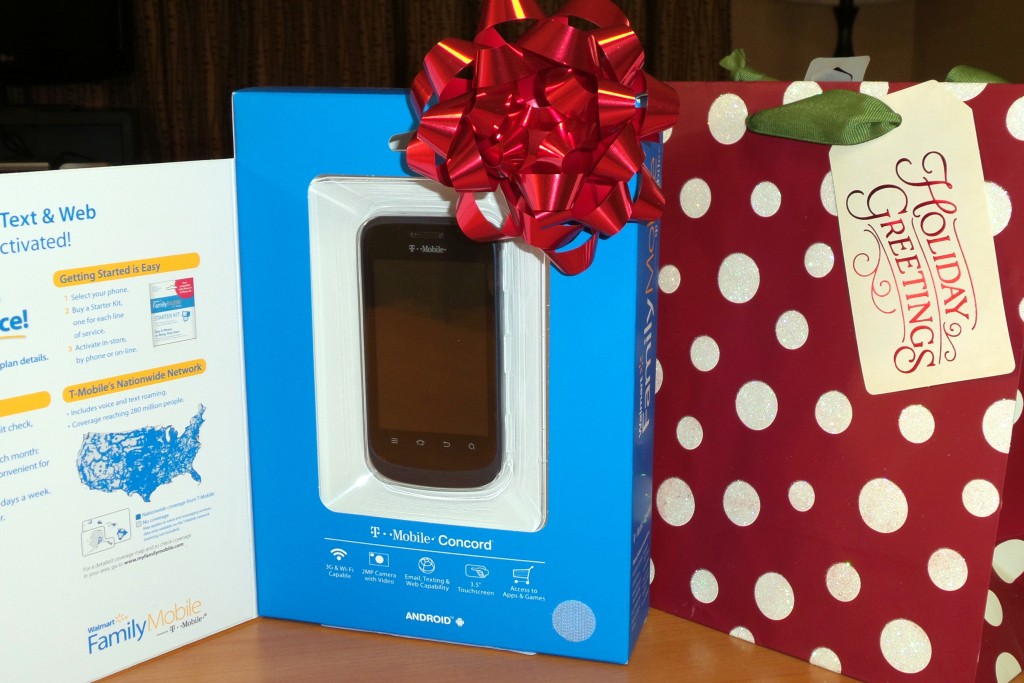 When I sent my dad the phone, I included a few months of prepaid service. But more importantly, I selected Walmart Family Mobile because it is a cheap wireless plan that won't break my dad's budget and does not require a contract. My dad hesitated to upgrade to a smartphone because he thought it would be expensive. I was happy to help him make the leap this Christmas without taking him out of his financial comfort zone.
Walmart Family Mobile has been the perfect Christmas gift for my dad and our family. It gives us a way to stay connected, even though we live in different states. My dad can video chat, exchange photos, and send us messages without having to worry about his data use. And most importantly, Walmart Family Mobile is affordable, which makes it the gift that will keep on giving.