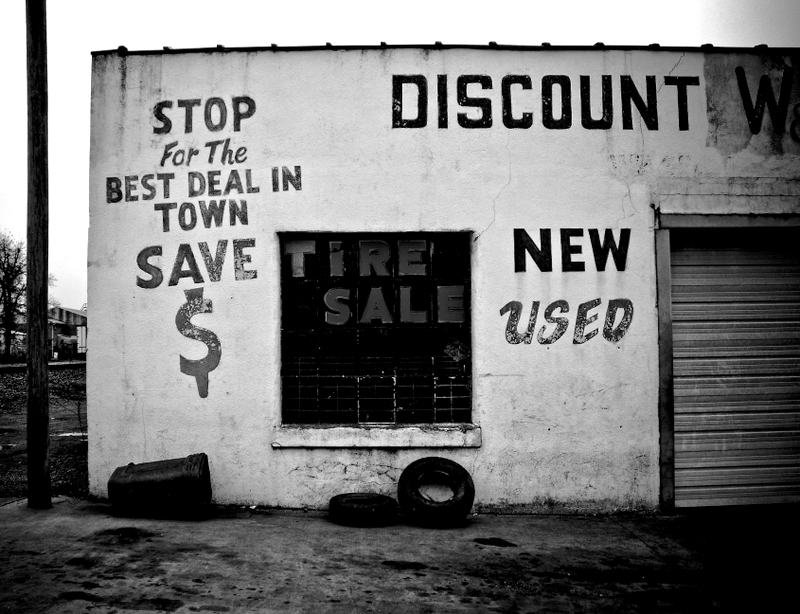 It is in our nature to look for a better deal. That's why furniture and mattress stores have perpetual sales. You might be paying full price, but the "sale" tag makes you believe that you are paying a reduced amount. Whenever we make a big purchase, or make a big decision in life, we want to feel happy with the decision and confident that we're getting the best outcome.
In the next few days, we will submit an offer for our new house. We're waiting on the builder to release the property for sale, but have secured our place in line and have first right of refusal on the land. It is a competitive housing market, which puts us at a disadvantage as a buyer. Our room to negotiate is further diminished because we are looking at new construction. Our best outcome will be paying the asking price and getting a marginal amount from the builder for closing costs.
But there are other ways to get a deal. We get $5,000 toward closing costs if we use the builder's preferred lender. We can also get a kickback of about $2,500 if we use a Redfin agent. Sometimes the best deal isn't immediately obvious, but options appear when you take the time to look around.
One of my employees opted for a better deal this week when she left to take a new job. The last time I had someone leave, they went back to school to pursue a Masters degree. This time, I have someone leaving because they completed a Masters program and now want a more challenging position. It is tough to see anyone go, but I've learned that each person has a different perspective on what makes a "good deal." She is leaving to work at a tech startup, with dreams of becoming rich when the company skyrockets into a billion dollar empire. It reminded me of when I left a stable job to work for a startup, and was lured by the promise of lucrative stock options. The company folded within a year. Hopefully her experience turns out better.
When I went through the challenging experience of working for a startup, it made me reevaluate what I wanted out of a job. The best deal was no longer about a paycheck. It was about the work environment, and if I had a team that treated each other with respect. It was about the work itself, and if I felt challenged and rewarded. Most of all, I wanted a job that gave flexibility for family life. Last week, I declined a meeting so that I could attend a parent/teacher conference, and I didn't hesitate in making that decision. I knew that the company environment would support my priorities.
As competitive as the housing market is in Seattle, the labor market is equally difficult. I get a regular stream of messages from recruiters on LinkedIn who are trying to entice me with a better deal. I even had a surprise phone call from a former coworker about a job at a competing company. While the offers are flattering, it doesn't change my belief that I have a better deal right now. I like my job for many reasons that go beyond the paycheck.
Whether it is a new home, a new job, a mattress, or a couch, it can be difficult to know if we are getting the best deal. Instead of looking at numbers, it can be easier to measure the deal in the amount of happiness it creates. Our new home will make us happy, even if I can't convince the builder to pay a cent of closing costs. Happiness is hard to measure, but in the end, it is what really matters.
Photo via Flickr