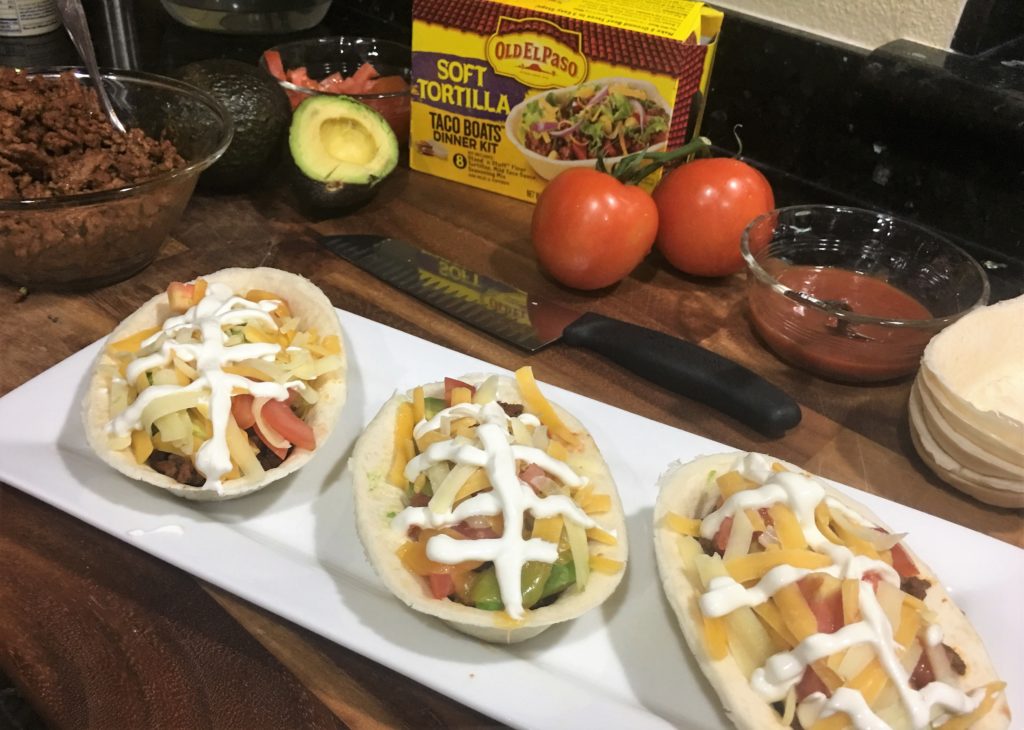 Even though my local team isn't playing in the big game this year, we still have plenty of reasons to be excited. In many ways, the big game feels like a national holiday. Most people gather together to watch the game and food and drink are a huge part of the celebration. We are going over a friend's house to watch the game this year and I came up with a fun taco football snack that I am sure will delight the crowd.
At every football viewing party, you can find the standard tray of veggies or plate of cheese and crackers. Tacos are a welcome addition, especially because they are easy to hold while you jump up and down to cheer on your team. For this big game snack, I used the Old El Paso soft taco boats which you can find at Walmart and most grocery stores. The soft taco boats are shaped to hold more meat and toppings than if you just used a traditional flat tortilla. When you have a house full of hungry people, it makes a big difference when you can build a better taco.

As I was assembling these at home, I was struck by how much the "boat" shape of the Old El Paso tortillas looked like a football. And that is where my brilliant idea came in. I cut the corner off a plastic bag and used that to pipe lines of sour cream onto each taco boat. The final result was a taco that looked like a football – perfect for the big game celebration.
I bought the Old El Paso soft taco boats dinner kit at Walmart which came with a packet of seasoning, some taco sauce, and the boat shaped shells. I just added that to ground beef and then piled on the toppings. It took me less than 30 minutes to prepare everything.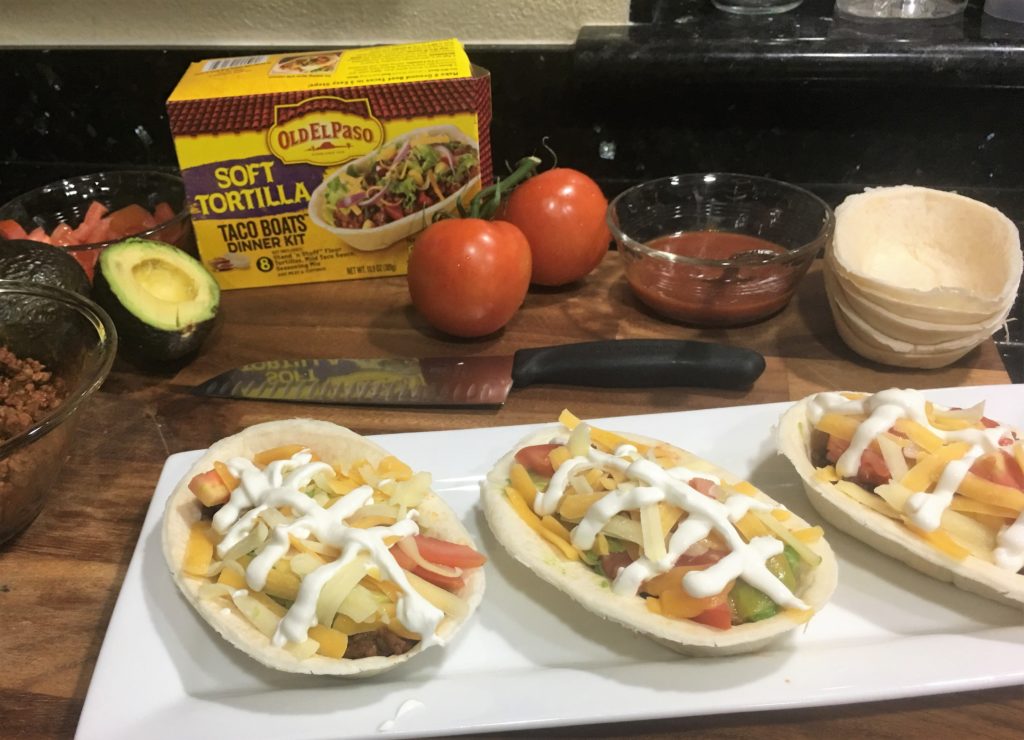 No matter who you are rooting for during the big game, everyone can enjoy good company and tasty snacks. With Old El Paso taco boats, you can easily create a delicious addition for any big game party.
This was a sponsored post written on behalf of Old El Paso. However, all the opinions shared here are my own.
#OEPBigGame