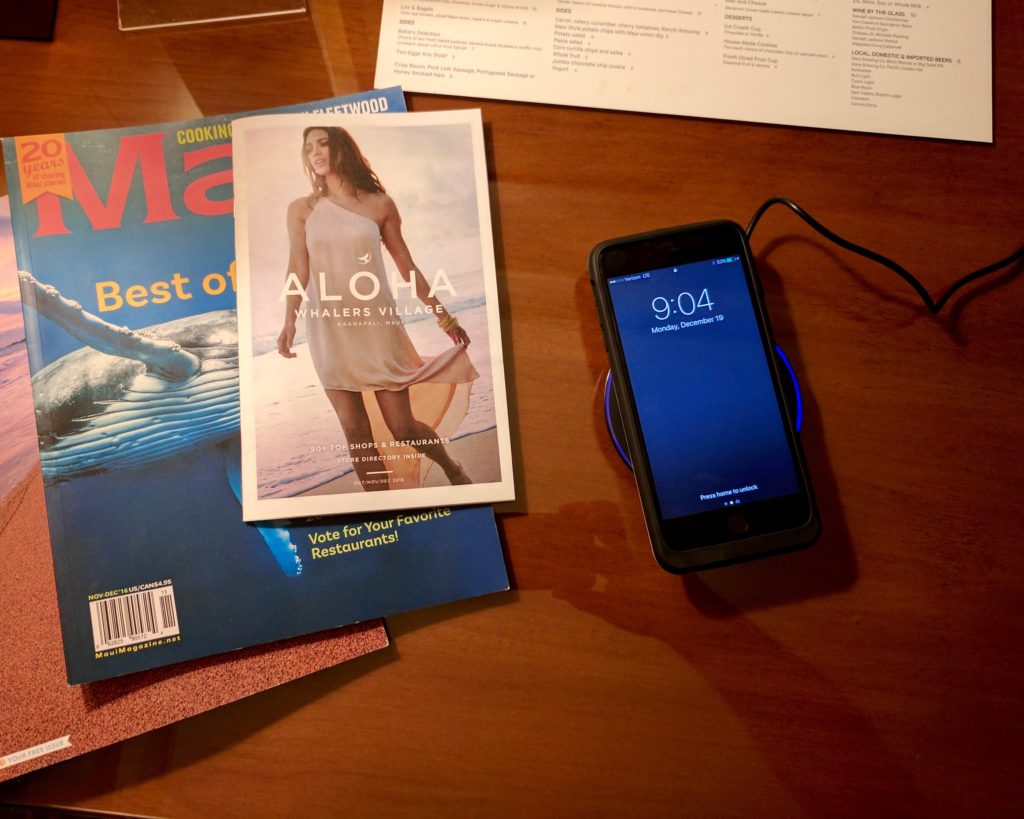 If you spend any amount of time traveling, you quickly realize the importance of keeping your phone charged. We use our phones for airline boarding passes, to call Uber, to get directions, for payments, and to stay on top of email while traveling.
I usually carry a few gadgets when I travel, which means that I also carry a few different charging cables. My hotel room table has a tangled mess of wires to keep everything powered. I usually have a small bag inside my backpack just to keep all the wires organized.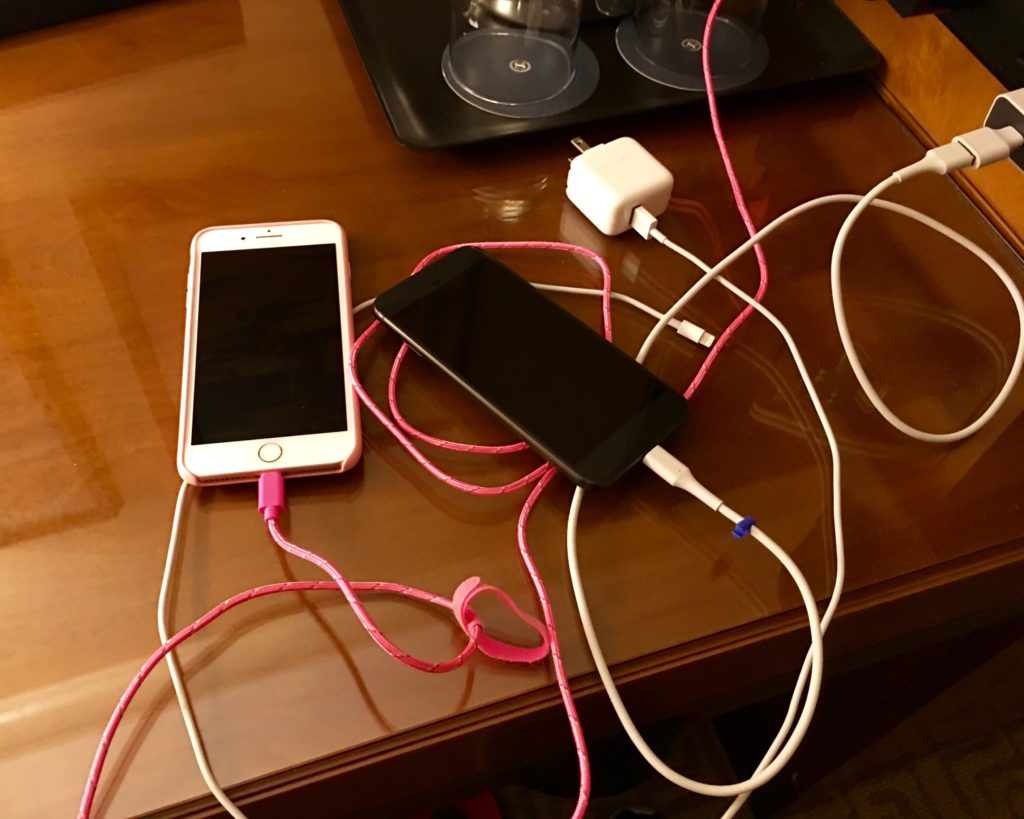 But what if I told you there was a better way to charge your devices without wires? That is the promise of Qi wireless chargers, which are quickly becoming the standard for smartphones and other mobile devices. I am in Maui for Christmas (sorry, had to humble brag) and brought along a few Qi wireless chargers to simplify things on the trip.
TYLT VU Wireless Charging Car Mount
I booked a rental car for this trip, which means I have been using my phone for directions. I usually try to prop my phone up on the dash or console so that the maps are at eye level. Of course, this means that my phone goes crashing to the floor after I make the first turn. I finally gave in and tried the TYLT VÜ Wireless Charging Car Mount. The suction cup makes it easy to attach ad detach the mount from whatever rental car I am using.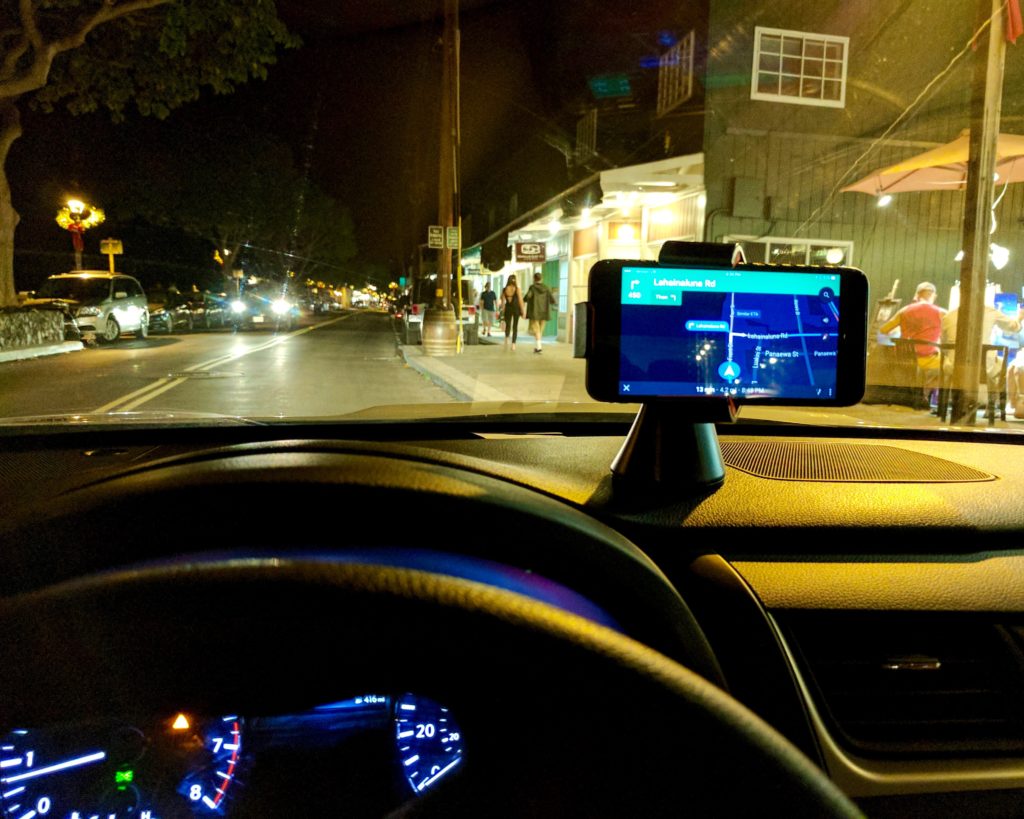 The best feature is that wireless charging capabilities are built into the TYLT VÜ. You just drop any Qi-Compatible phone into the car mount and it wirelessly charges your device while you drive. When you get to your destination, you just grab your phone and go. You don't have to mess with unplugging any cables.
The TYLT VÜ works with any Qi-Compatable phone, which means it is perfect for use with a device like the Samsung Galaxy S6, Nexus 6, or the Droid Turbo.
Aircharge Wireless Charging Case for iPhone 6s Plus/6 Plus
Maybe you're thinking that wireless charging sounds great, but you don't have a compatible phone. The good news is that you can buy a variety of cases that easily snap on to enable wireless charging. The Aircharge case is a great example of how you can quickly add wireless charging to an iPhone.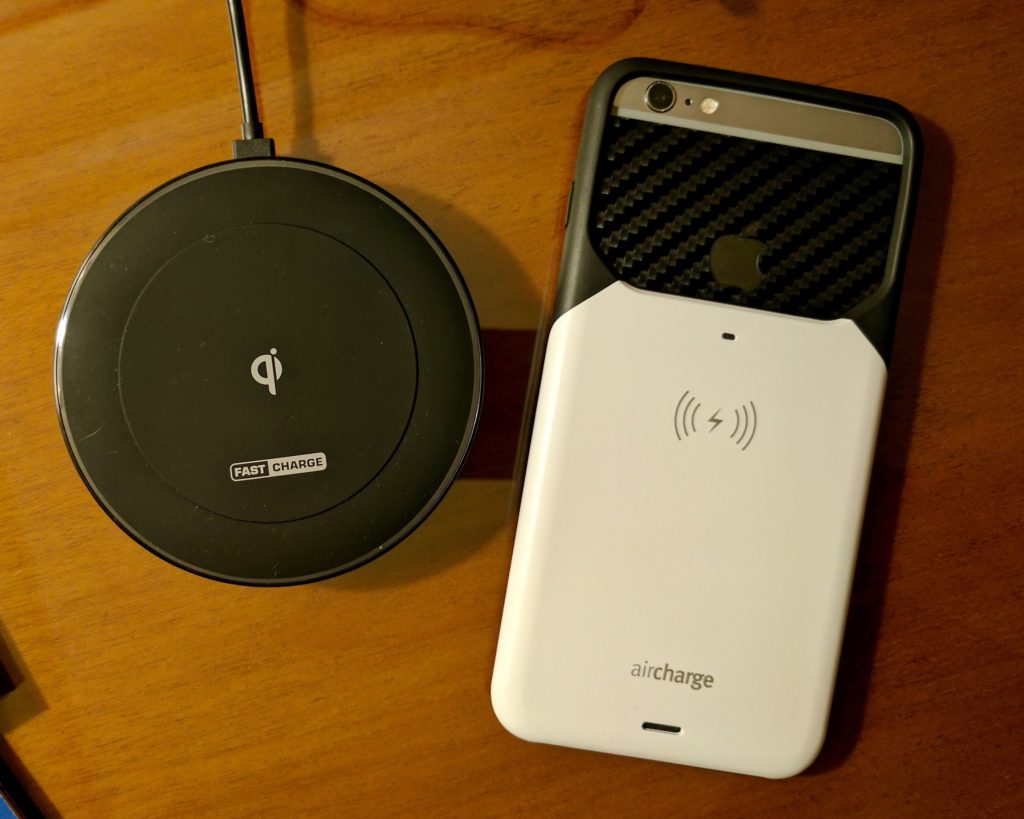 I have found that many restaurants, like Starbucks or Caliburger in Seattle, have added furniture with built-in wireless chargers. When you add a lightweight case like the Aircharge to your iPhone, you can take advantage of these charging stations by just placing your phone on top of the charging spot. Your phone fuels up while you do the same – without any wires.
Fast Charge Wireless Charger
How many times have you checked your cell phone in the middle of the night and then had to fumble in the dark to reconnect your charging cable? I have a Fast Charge Wireless Charger on my nightstand, which looks like a little coaster for your phone. If you need to grab your phone for whatever reason, you can do it easily and then you just set your phone back down to start charging again. You don't have to worry about cords that are too short to reach your nightstand or dropping the cable on the floor. Qi wireless charging makes it simple.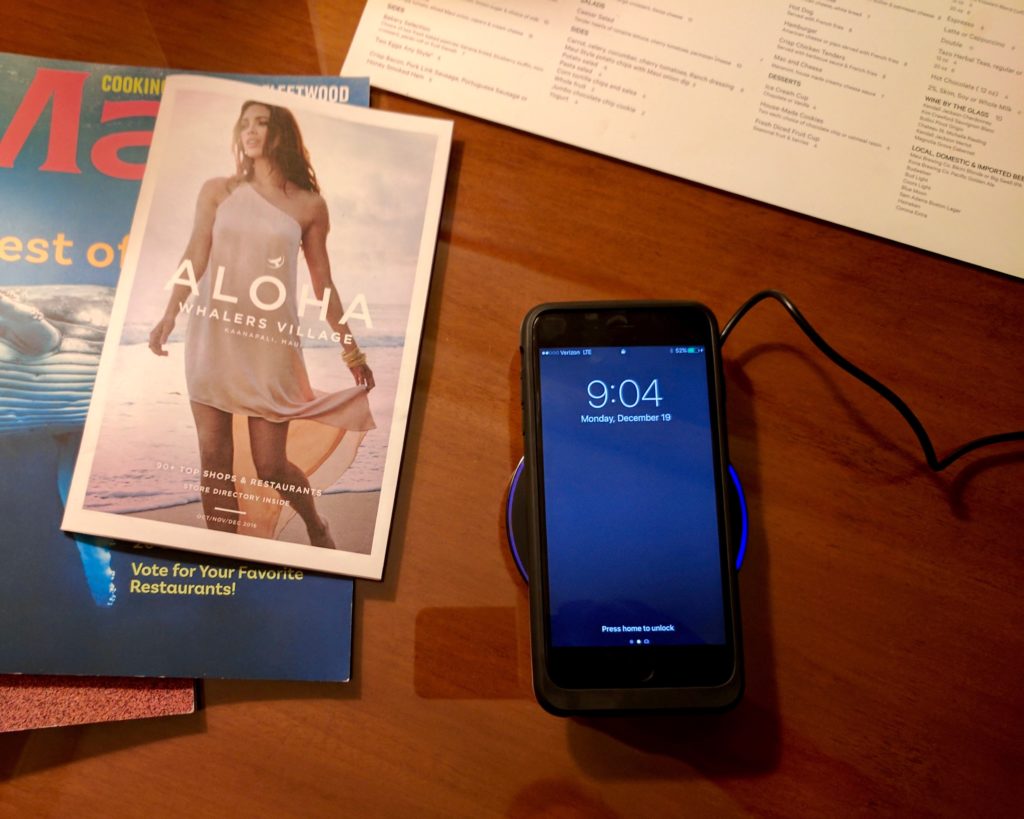 The Benefits of Qi
Here are a few great reasons why you should consider devices and accessories that support Qi wireless charging:
Charged and Ready to Go – As the leading wireless charging standard, Qi has been embraced by hundreds of leading manufacturers and is in 1317 products you can buy now.
Farewell power cords – Frustrated with messy, often incompatible cables? Qi charging technology cuts the cord for your devices – finally, they are truly wireless.
A real standard, right now – Qi is an established, universal technology standard available to developers and consumers right now.
Wireless power to roam – Widespread industry adoption means Qi is available in many locations where charging is most needed, including airports, autos, hotels and offices.
Wireless charging is one of the best new technologies and you can learn more by visiting the Wireless Power Consortium (WPC) website. WPC is the group behind the technology that works to develop the Qi wireless charging standard. Companies like IKEA, iHome and TYLT are members of the WPC, and create their products using the Qi standard in their certified products.
In addition to the WPC website, you can follow them on Twitter and Facebook.
This is a sponsored conversation written by me on behalf of Wireless Power Consortium. The opinions and text are all mine.