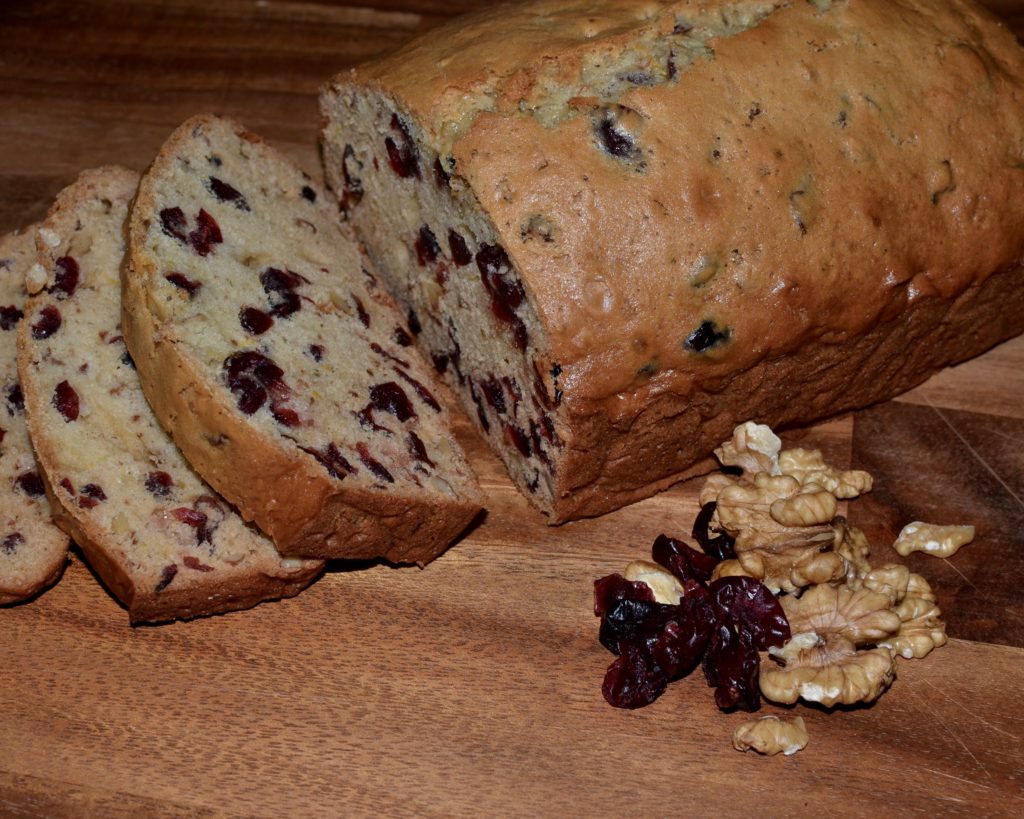 During my trip to California's central valley, I took a quick tour of DeValentine Orchards, a family-owned walnut farm. Most of my California trip was spent roasting in the sun, but the walnut grove was a shady bit of paradise and the siblings who run the place were happy to share some insights about their business.
The central valley of California is the state's prime walnut growing region. Its mild climate and deep fertile soils provide ideal growing conditions for the California walnut. And here's your fun trivia fact: California walnuts account for 99 percent of the commercial US supply and three-quarters of world trade.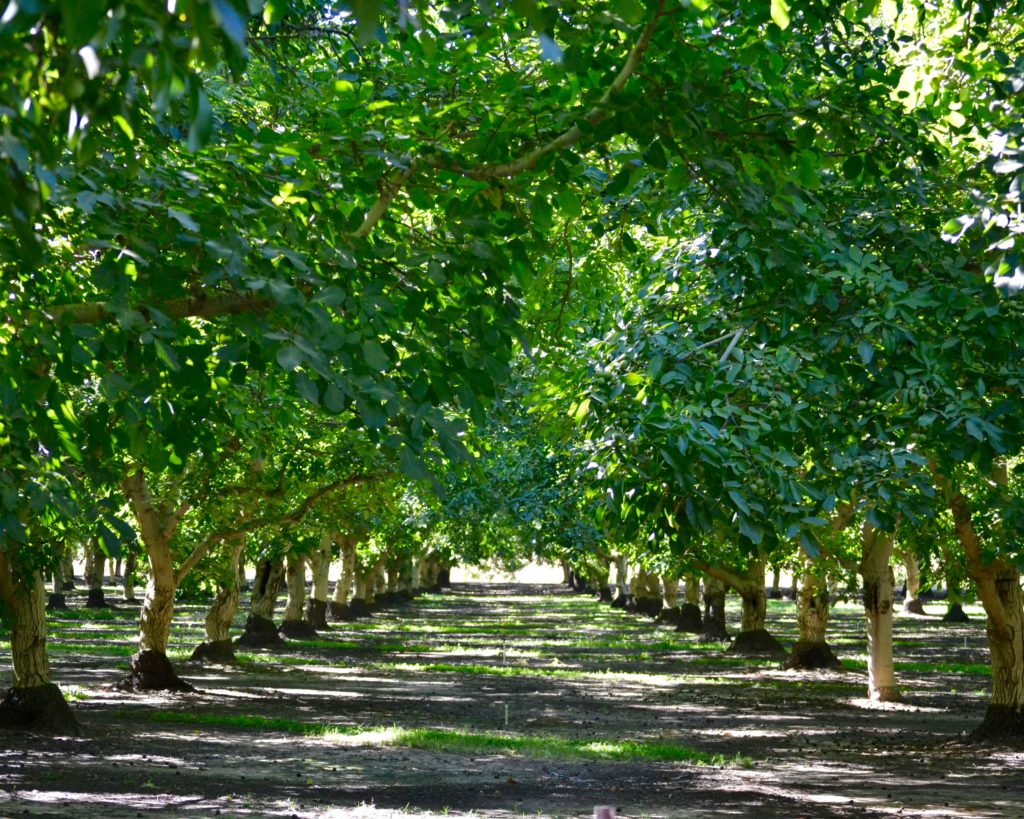 The walnuts look like small limes while they are growing. When they are ready for harvest, the farmers use shaker machines that bring the nuts to the ground. The nuts are then swept up by a second machine that looks like what they use to collect golf balls at the driving range.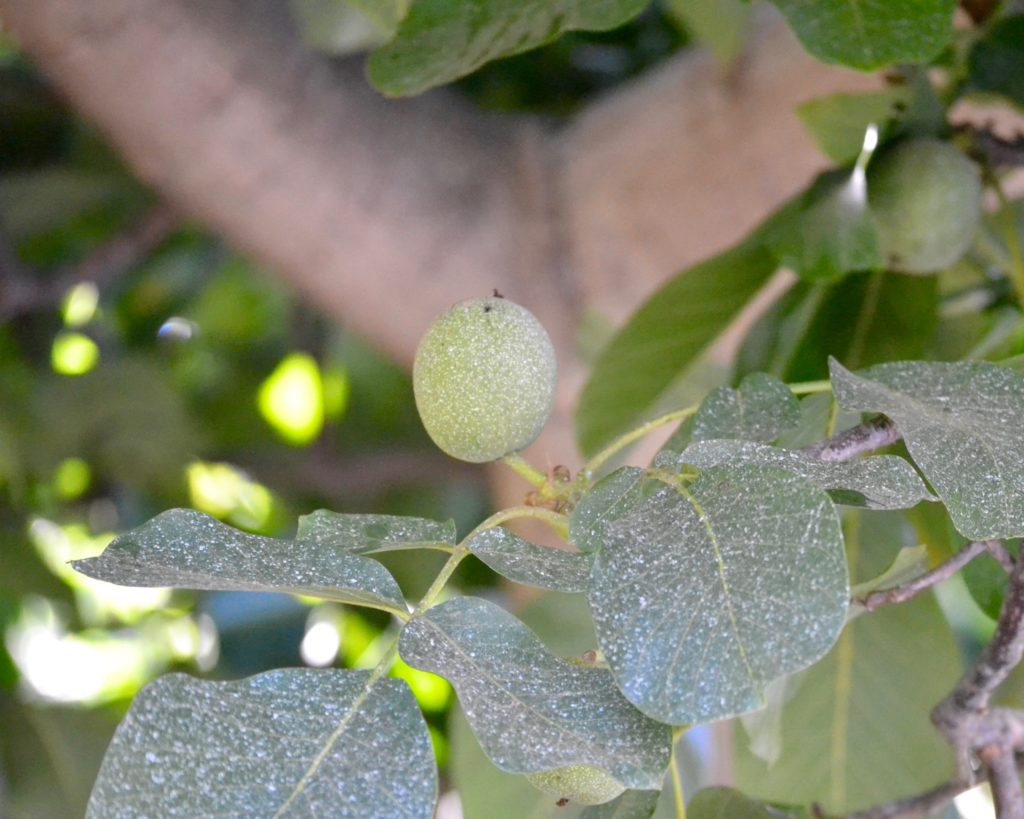 I enjoyed getting to talk with the farmers, who I learned were the third generation to work on the farm. I visited just before harvest season, so the trees were full and the processing equipment was in the yard for a tune up before the the work began.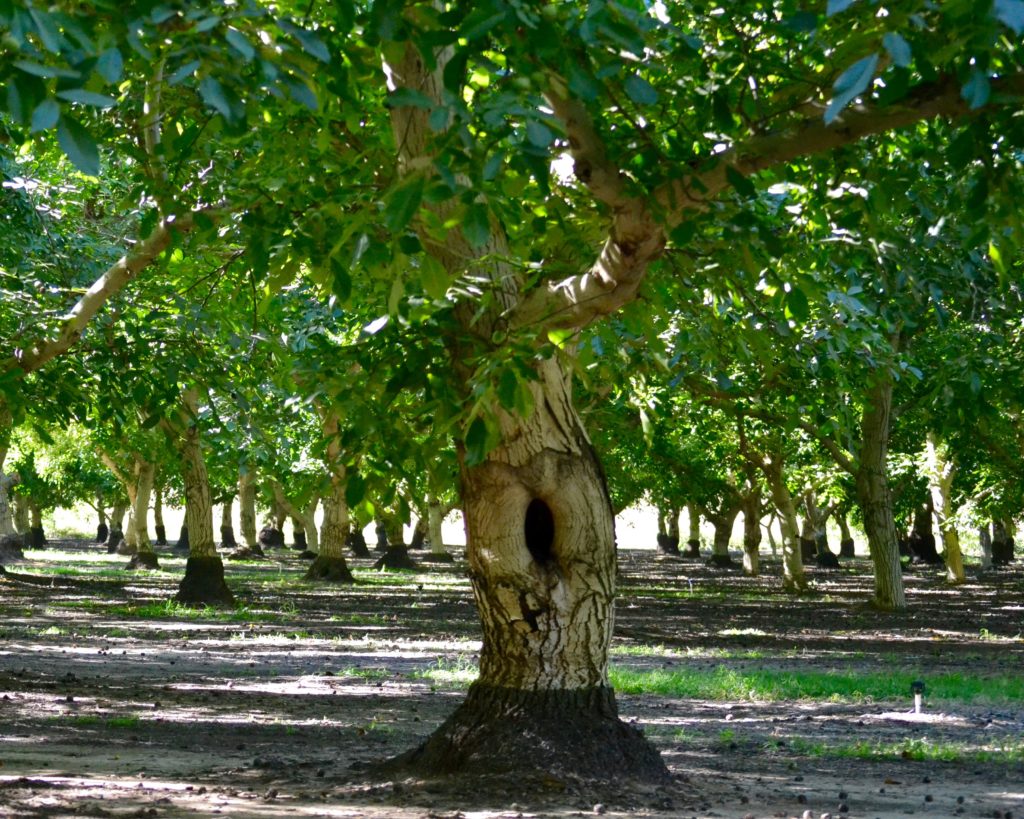 A personal highlight of the tour was learning why the trees changed color from root to trunk. I would often see groves of trees while driving along California's I-5 highway and always wondered about this weird characteristic. The farmer explained that they graft two types of trees together so that the walnuts have a stronger root structure.
I received a big bag of shelled walnuts during the trip, which I put to good use as soon as I returned home. Below is the recipe I used to make cranberry bread with walnuts, which I hope you will enjoy.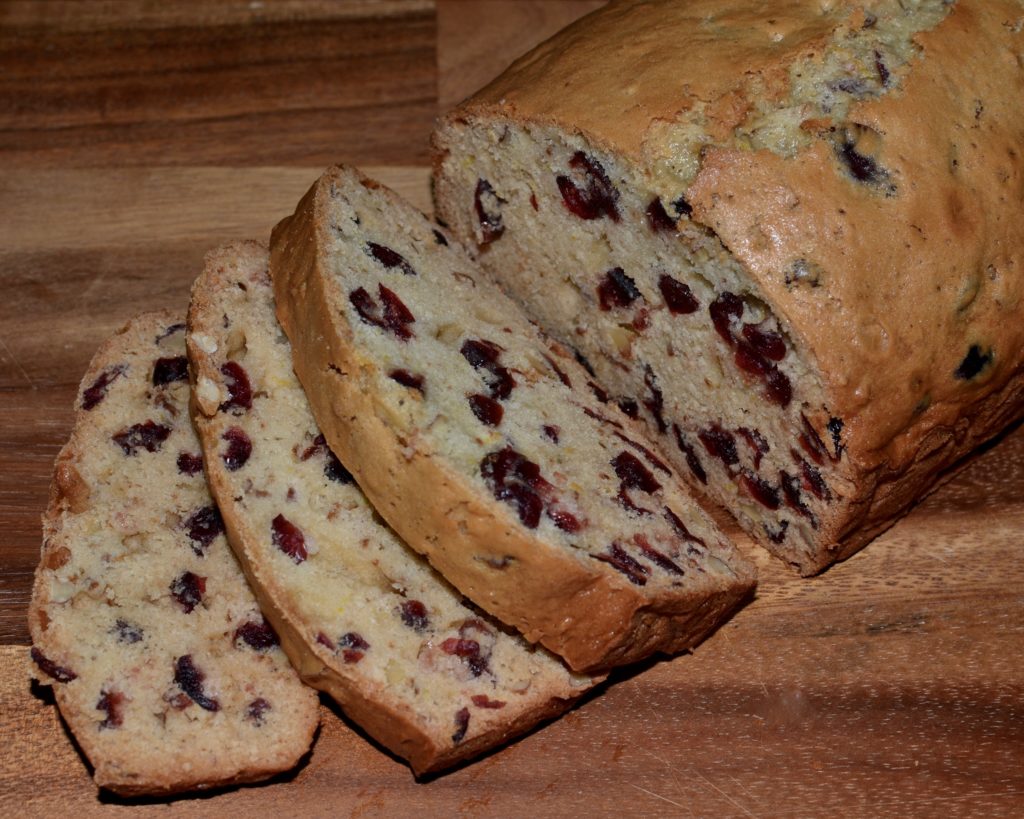 Cranberry Bread with Raisins and Walnuts
The batter is a pale tan, but the finished bread is a rich, golden brown. Prep: 12 minutes, Cook: 50 minutes
1 1/3 cups all-purpose flour
2/3 cup whole wheat flour
1 cup sugar
1 teaspoon baking powder
1/2 teaspoon baking soda
1/4 teaspoon salt
3/4 cup apple juice
3 tablespoons canola oil
1 teaspoon grated orange rind
1 large egg, lightly beaten
1 1/3 cups chopped fresh cranberries
1/3 cup golden raisins
1/4 cup chopped walnuts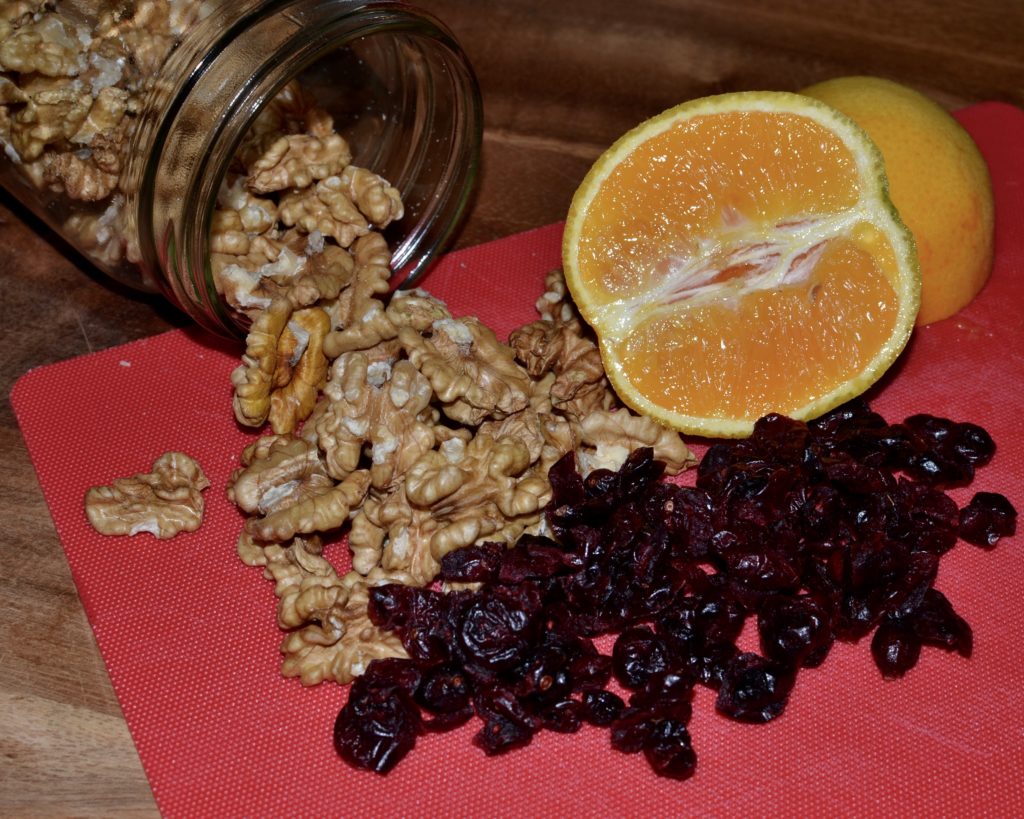 Preheat oven to 350 degrees
Lightly spoon flours into dry measuring cups; level with a knife. Combine flours and next 4 ingredients in a large bowl; make a well in center of mixture. Combine juice, oil, rind, and egg; add to flour mixture, stirring just until moist. Fold in cranberries, raisins, and walnuts.
Spoon batter into a 9 x 5-inch loaf pan coated with cooking spray. Bake at 350 degrees for 50 minutes or until a wooden pick inserted in the center comes out clean. Cool 10 minutes in pan on a wire rack; remove from pan. Cool completely on wire rack.
Yield: 16 servings (serving size: 1 slice).