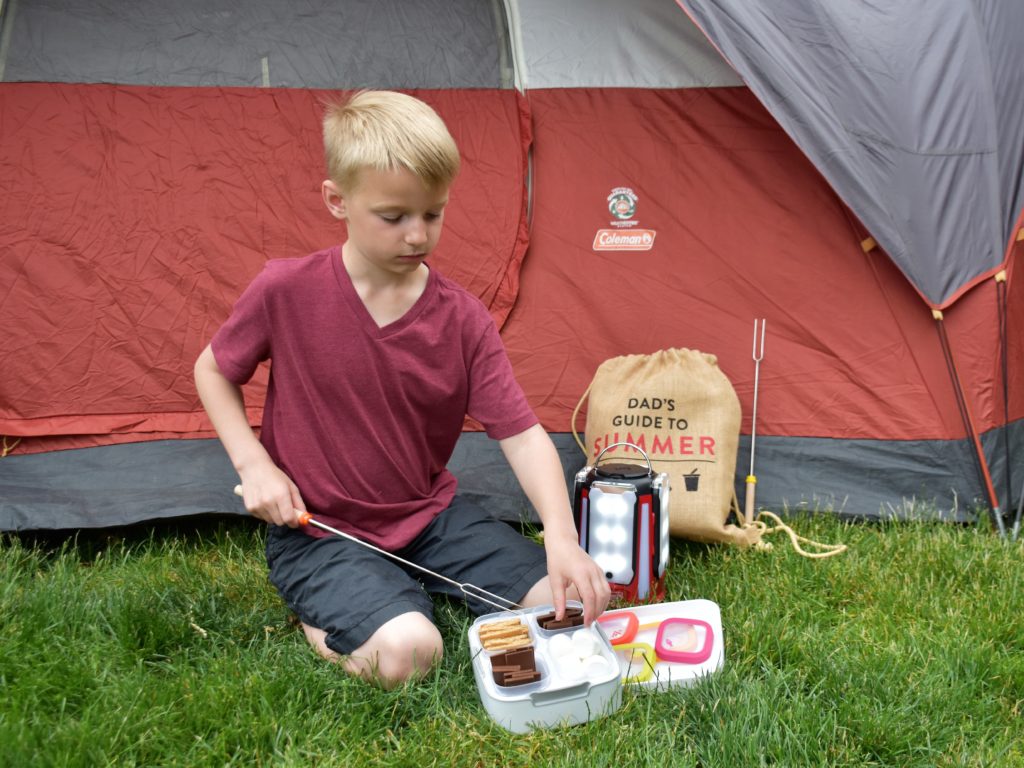 Summer has finally arrived in Seattle. The sun is out. The weather is warmer. And the school year has come to a close. The next few months are when Seattleites emerge from their homes, set down the cup of coffee, and explore the great outdoors.
Summer is fleeting in the Pacific Northwest, which is why it is important to make the most of it. Whether you are taking your boat out on Lake Washington or camping with your family in the Olympic National Park, there are a few must have items that you should bring with you.
Snacks on the Go
Snacks are a necessary part of any family trip. Munchies help the miles go by quicker during a long road trip. They provide needed fuel when you are hiking or after swimming. And most importantly, making smores is an essential part of any camping trip.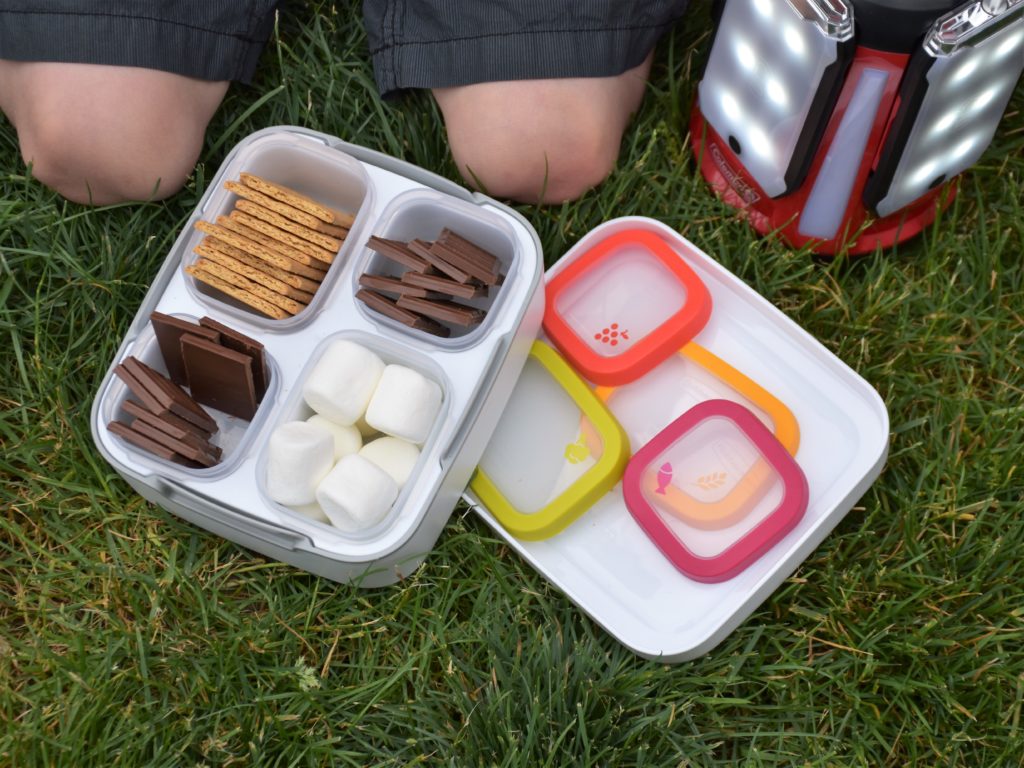 The Rubbermaid Balance Meal Kit is a convenient container for transporting snacks or a meal. The compartments make it simple for children to snack on an item without making a mess, it helps with portion control, and it keeps dry and wet food items separate. We used the Rubbermaid Balance Meal Kit for smores and found it was the perfect way to bring everything with us.
Light Up the Night
A good flashlight is an essential item for camping trips. How else will you find your way from the campsite to the bathroom and back? A light also helps extend the family fun into the evening after the sun sets. Playing board games is much easier when you have a good light.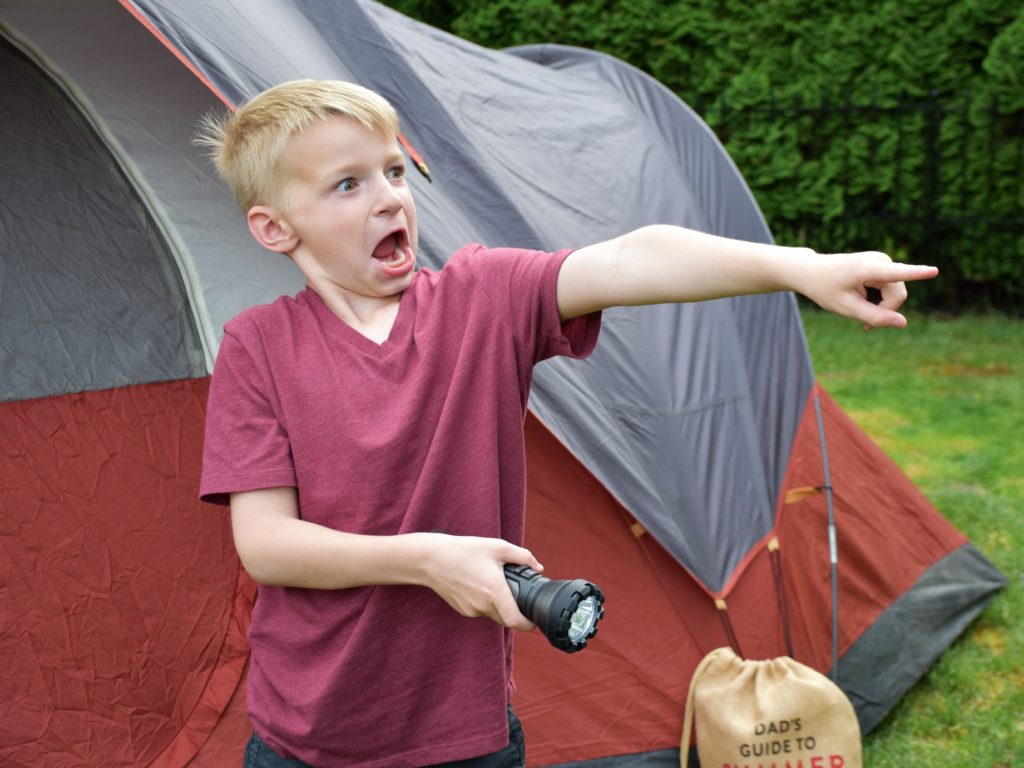 When you are fending off bears on your way through the woods, the Coleman IL+250 LED Flashlight is your best friend. I like that this flashlight takes AAA batteries, which we commonly have around the house. It has a very bright beam, which you can make even more intense with a flip of the switch. It is like hitting the high beams on your car, suddenly everything in front of you seems to be bathed in light.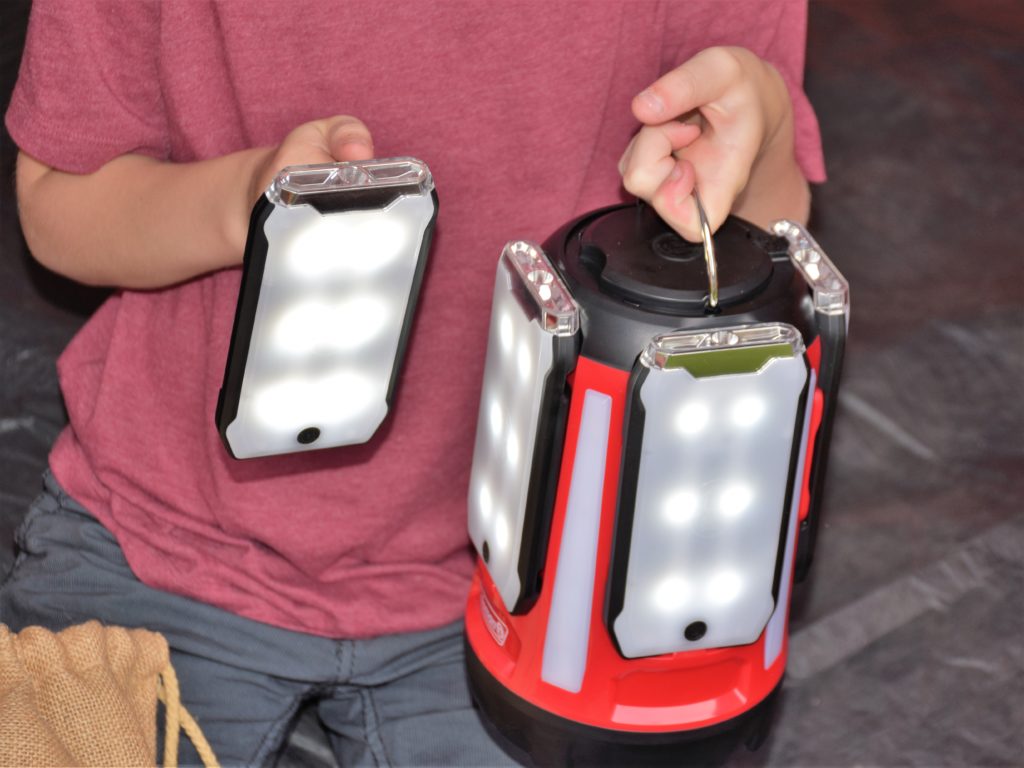 When you are inside the tent or sitting around the table, the Coleman Quad Pro lantern is the ideal way to light things up. The battery powered lantern emits a lot of light, which was great for our large tent. I just hung it from the roof and the entire tent was illuminated. There are four detachable lights on the sides, each of which have different brightness settings.
The really neat thing is that the light sections work as individual flashlights when you detach them, which is perfect for children. You can give your child one of the lights to read a book or to use as a nightlight. The light charges when you reattach it to the lantern. I was very impressed with this design, as it is very practical for families.
Stay Hydrated
When you spend all day in the sun, it is important to drink plenty of water. We tried giving my son disposable cups or bottled water during our camping trips, but found the cups were often knocked over or attracted bugs. And let's face it, when you are enjoying the great outdoors you don't want to pollute things by carrying around lots of plastic water bottles.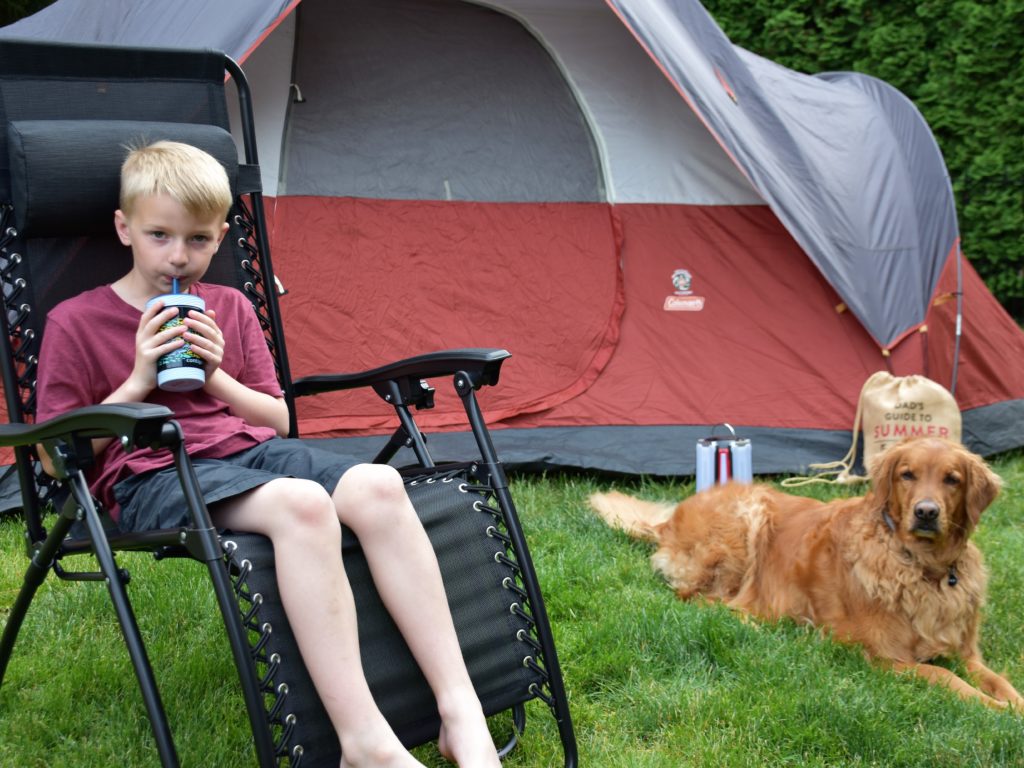 We used the Contigo Spill Proof Kids Tumbler to keep my son's beverage safe from dirt and bugs, and to prevent the frequent spills. The cup is easy to wash and reuse, which is much friendlier on the planet than disposable water bottles. On our last trip, my son could usually be found lounging in a chair by the campfire with his spill proof tumbler in hand.
As summer kicks off, it is a great time to plan some activities with your family. Get out there and enjoy the great outdoors and the sunshine while it lasts. And be sure to bring the right gear along with you.
Thank you to Newell Brands for partnering with me on this article and for providing me with sample products to test on our family adventures.