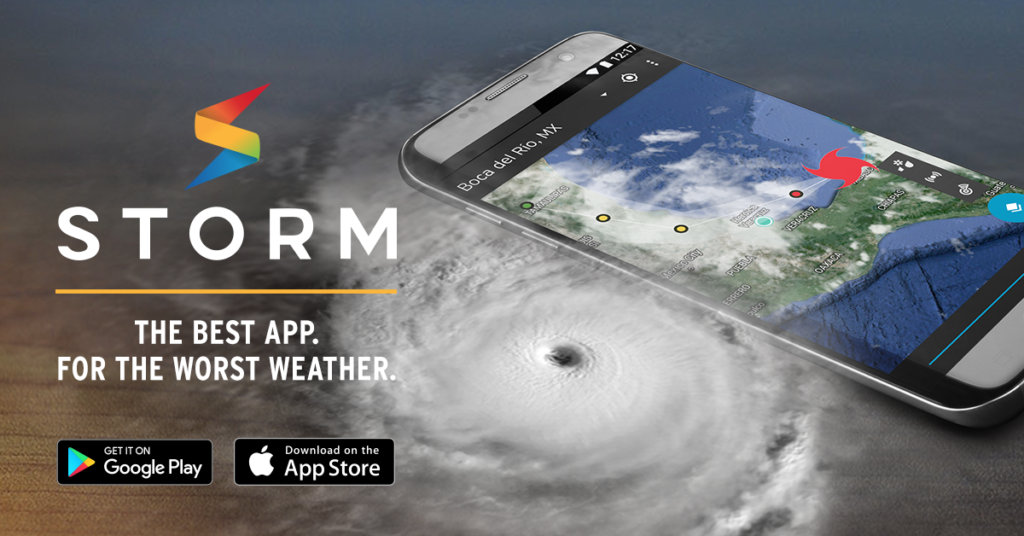 There is a saying in the Pacific Northwest, "If you don't like the weather, just wait 15 minutes." On any given day, the weather can fluctuate between sun, fog, or rain. It is common to dress in layers and to switch between the heater and the A/C throughout the day.
And that is just the regular weather. When mother nature is at its worst, it helps to have an app that you can rely on for accurate information. I use the Storm app for iOS (available on Android as well) to keep tabs on weather conditions in my area. I use the app often during winter months, when a surprise ice or snowstorms can bring the city to a crawl. If you live in an area where hurricanes, tornados or thunderstorms are prominent, the Storm app should be on your home screen.
I began watching winter weather more closely after I was caught in an unexpected snowstorm and it took several hours to drive home. Our house was about 20 miles from my work and traffic was at a standstill on the highways and side streets. This was before smartphones were common, so I didn't have easy access to weather data. Had I known that the storm would worsen during my drive, I would have just found a hotel room for the night.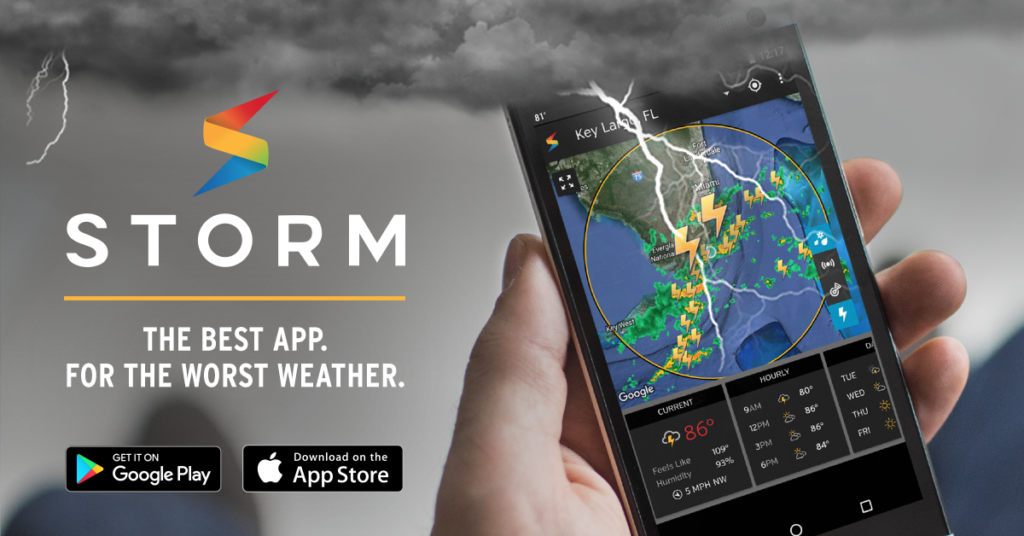 I made it home six hours later. I had to stop for gas at the halfway point because I had burned so much fuel just idling in traffic. I nearly slid off the road a few times and wore out my tires by spinning them on the icy roads. I didn't think to keep chains in my truck (a mistake I haven't made since).
I like Storm because it has high resolution radar animations for past and future data, with advanced storm tracking features. The animations look like something you would find on your local news, which I geeked out over the first time I used it.
Notable features include:
Global Radar: access data from the national network of NEXRAD radar sites at the top resolution available, with a razor-sharp 250 meters (800 feet) between data points.
Storm Tracks: provide a detailed analysis of an impending storm.
Lightning: View lightning 100 miles around your selected location (Continental U.S. only)
Full screen map with customizable data layers including: earthquakes, fronts, severe weather alerts, and more.
In-App alerts for precipitation, lightning, in addition to alerts from NOAA, Environment Canada, MeteoAlarm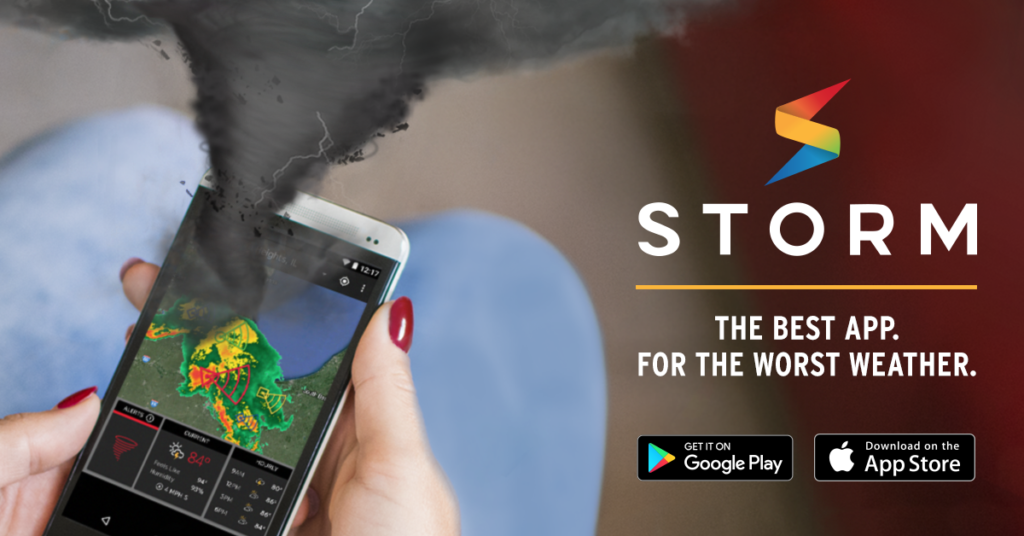 There are also some interesting extras available as an in-app purchase such as the boating subscription ($0.99/mo). This provides tools for the serious mariner such as marine charts, tides, and coastal/offshore forecasts.
Storm is one of the best weather apps on the market, which is why it is ideal for anyone who considers themselves to be an amateur meteorologist or for those who simply want a better understanding of their local weather. You can find Storm for free on the Apple App Store or on the Google Play Store.
This is a sponsored conversation written by me on behalf of Weather Underground. The opinions and text are all mine.