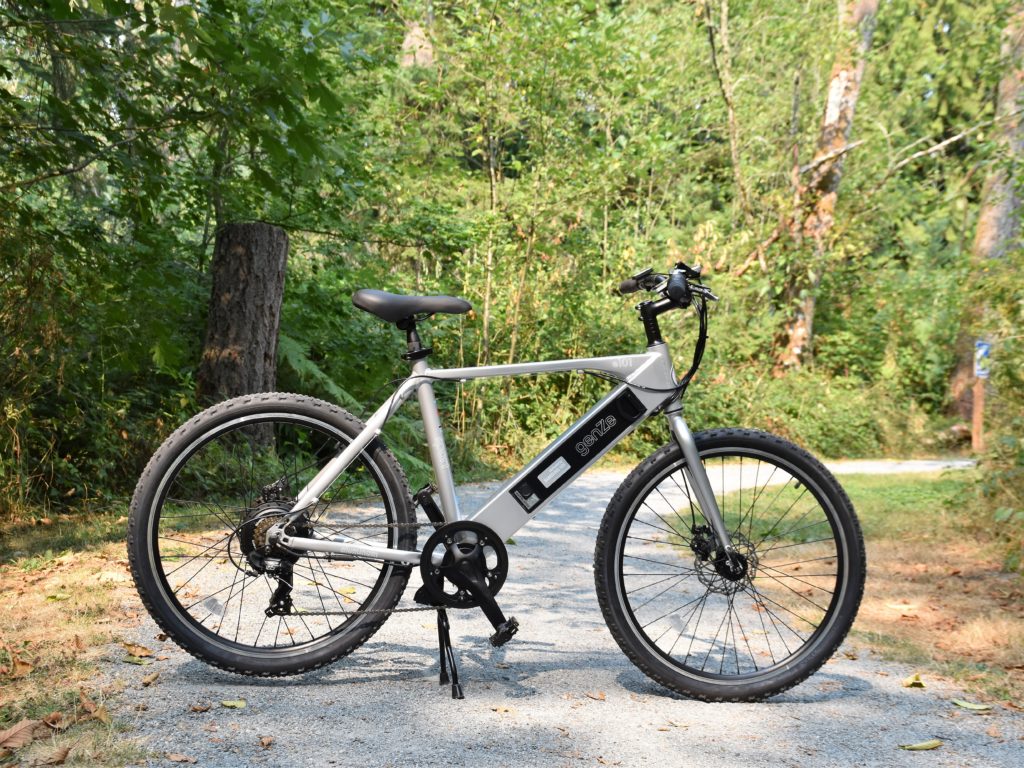 Riding a bike in Seattle would be a lot more fun if it wasn't for all of those pesky hills. On flat land, I can zip around and ride a bike for miles. But when I am up against a steep hill, it can be easier to walk my bike than to wear myself out peddling in low gear.
I found a high tech solution in a surprisingly affordable product – an electric bicycle from GenZe. This isn't a gas powered scooter or motorcycle, but it does move fast.
What is an electric bicycle?
Everything about a GenZe e-bike looks like a standard bicycle, but hidden within the rear tire is a small electric motor that gives you a powerful boost as you pedal. It is the perfect thing for long distance rides or for simply getting up those steep hills.
Legally, an e-bike is a bicycle. This means that, unlike a motorcycle, you don't need a license and you don't have to register it. You just use it on roadways like you would use a traditional bicycle.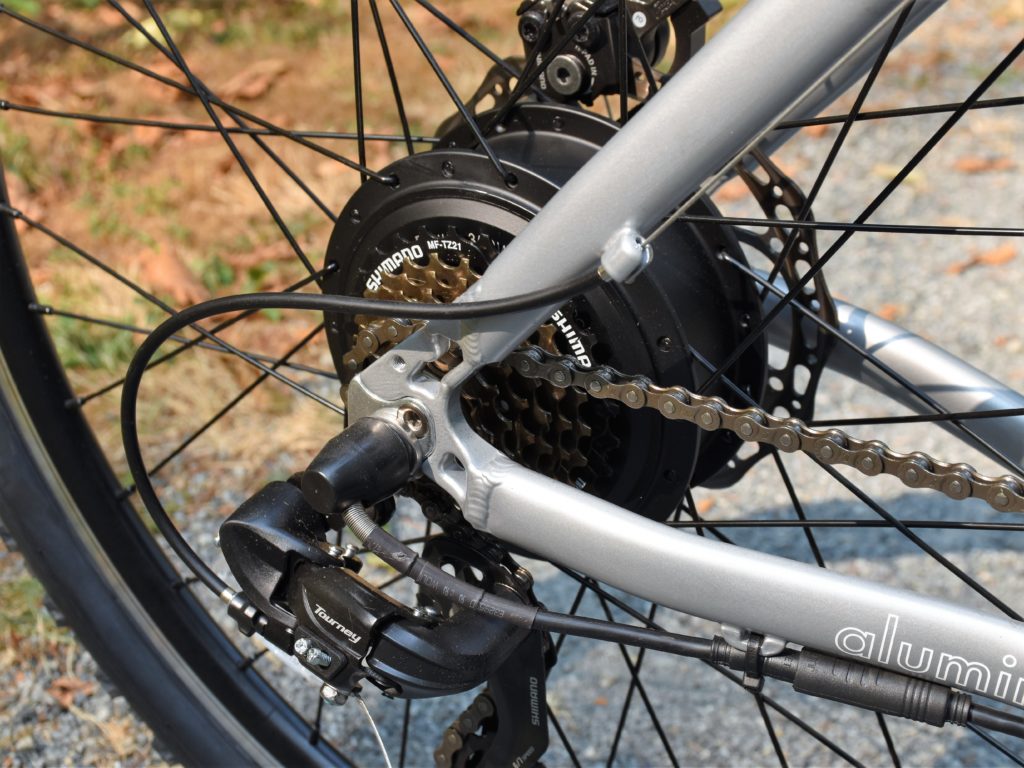 Most e-bikes are pricey — in the $3,500 range — which puts them out of reach for most people. In contrast, an electric bicycle from GenZe is about $1,599, which not only makes it more accessible, but it makes it easier to justify the cost when compared with other commuting options.
If you live in an urban area, an electric bike can be a viable alternative to taking the bus or using a car. You never have to pay for gas. You sail past traffic jams, and you never have to hunt for, or pay for, parking. If you take the bus, an electric bike is a great way to conquer "the last mile" instead of walking from the bus stop to your destination.
GenZe electric bikes
GenZe let me borrow one of their electric bikes for a test drive, and I honestly wasn't sure what to expect. I was actually surprised when it arrived because it looked, well, like a bike. I had expected some mutant looking thing with a battery and motor welded onto it. Aside from the slightly wider frame, you would never know that the bike was packing some serious power.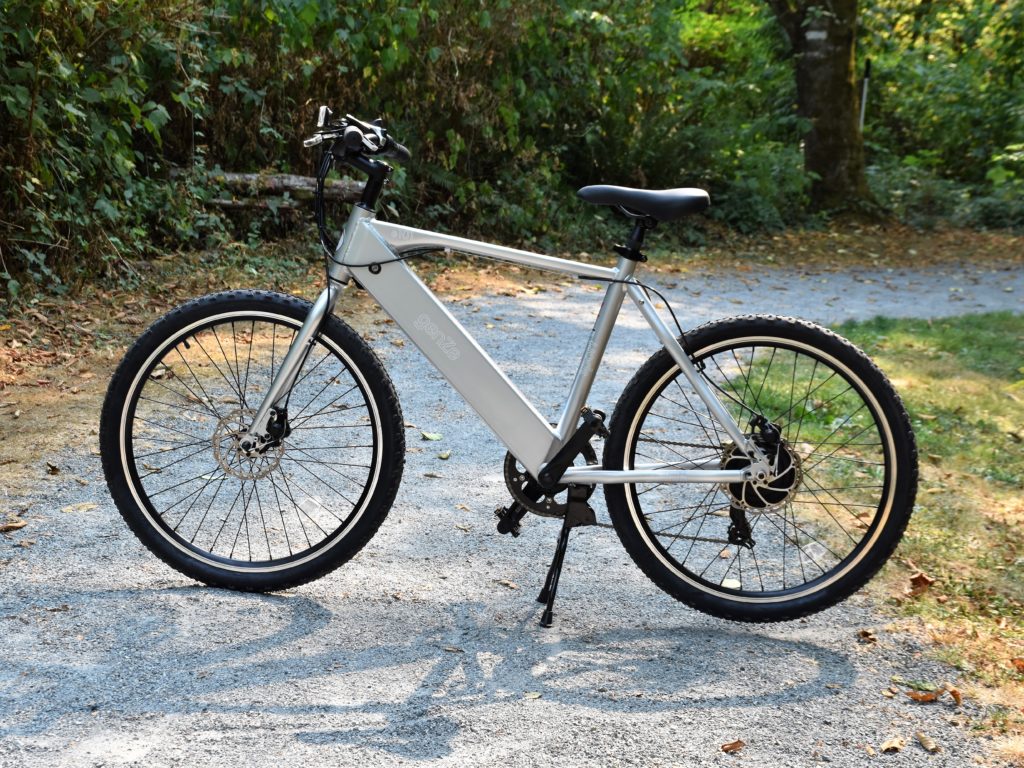 GenZe electric bikes have three riding modes: throttle (no pedaling), pedal assist (to give you a boost), and analog (you do all the work). If you are only using the throttle (no pedaling), you can zoom around at about 20 mph for around 15-18 miles. If you are using pedal assist, you get a range of 30-50 miles. And of course, when the battery is depleted, it is still a regular bike that you can pedal normally, so you will never be stranded.
What is it like to ride an electric bike?
The power kicks in as soon as you begin to pedal — smoothly, firmly, easily, silently — and you start whooshing forward with unexpected speed. It is fantastic.
The sensation is like having your dad's hand on your back when you first learned to ride your bike: a controlled, steady boost forward. I wish everyone could try it. When you feel that sudden boost of power as you turn the crank, the $1,599 price tag feels like a bargain.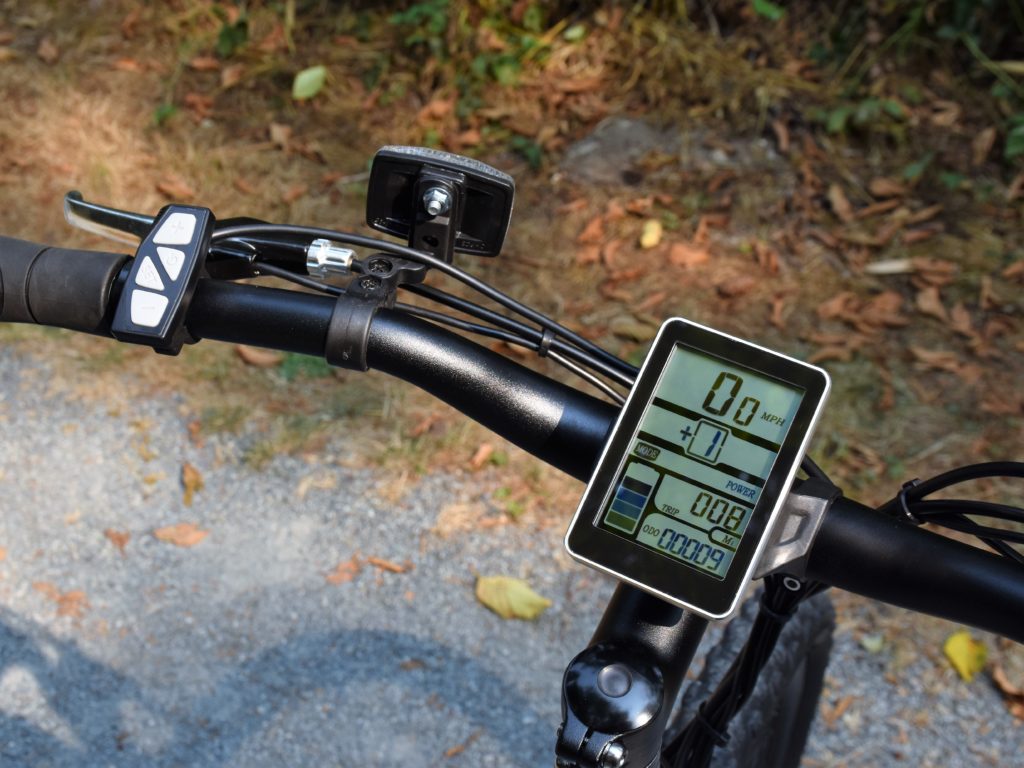 The bike has an LCD display that shows your speed, distance traveled, and battery charge. The left handlebar has + and – buttons that let you control how much boost you need. This is where the learning curve comes in because, in pedal assist mode, the engine only kicks in while you are actively pedaling. When going up hills, you need to find the right combo of power and bike gear so that you keep pedaling at a constant rate. When you get that locked in, it feels amazing to climb a big hill in record time.
When you are on flat land, you can use the throttle on the right handlebar to speed along without any pedaling. You can't use the throttle alone to go up hills – you have to use the pedal assist mode for that. But for those long, flat stretches, it is great to take a little break and let the electric motor speed you along at 20 mph.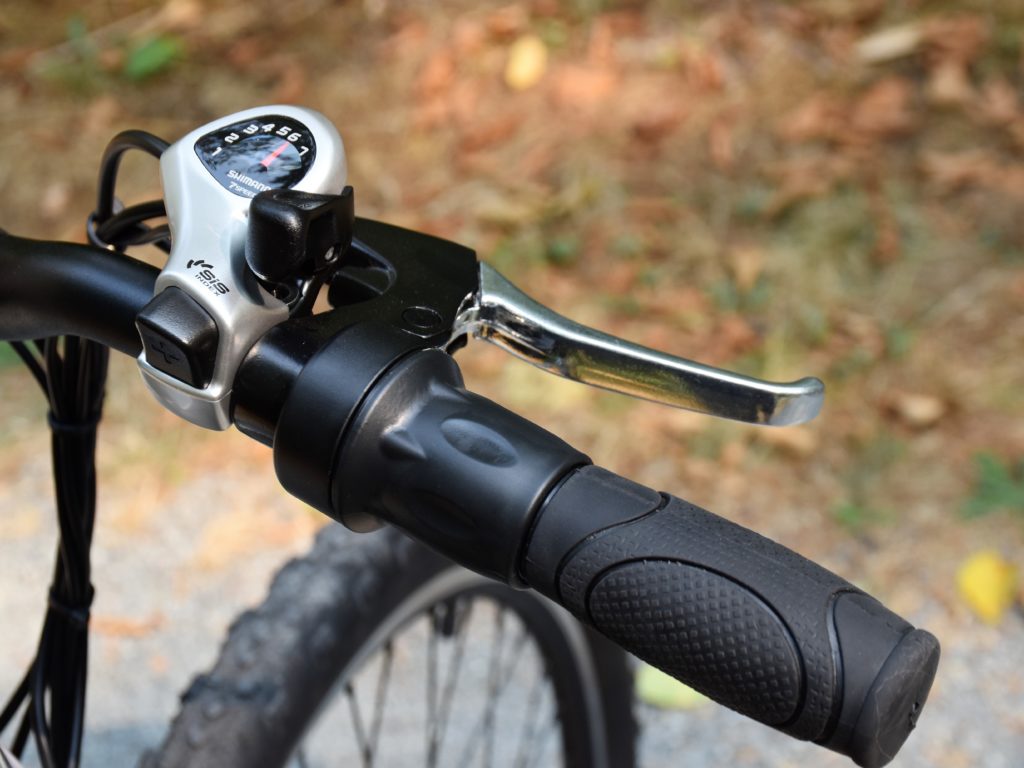 A loaded ride
GenZe electric bikes are available with 250 or 350-watt brushless motors. I tested the 350-watt motor option which enhances uphill torque and acceleration, with less effort. The 250-watt version is $100 less expensive, but with the price difference being so close, you might as well upgrade.
The bike weighs 46 pounds, but you never feel it because of the electric boost. The bike even has a powered walk mode, which you can use to drive the bike up a flight of stairs, instead of having to carry it. This is super convenient if you live in an apartment or work in a loft space.
GenZe bikes have 26" wheels, a 7-speed Shimano derailleur, dual disc brakes, and a powder coated aluminum frame.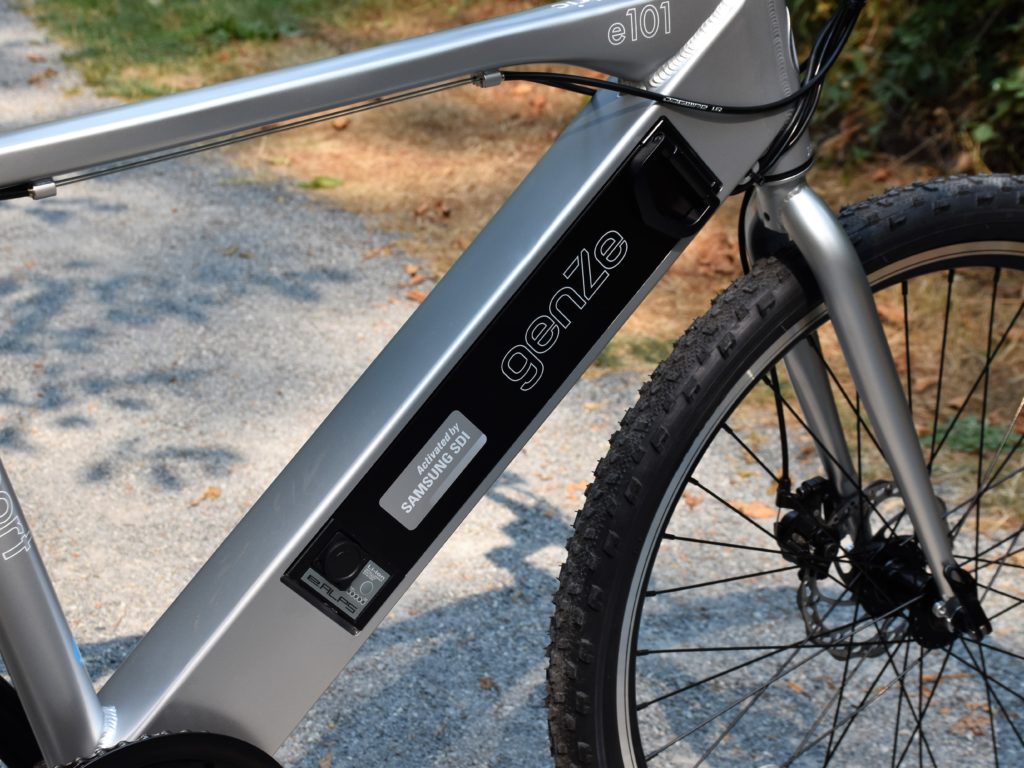 The battery is a 36V, 8.7AH li-ion which can be plugged into any outlet. You use a key to remove the battery from the bike, which is a great security feature. You can recharge the battery either in the bike (if you wanted to charge it in your garage at night) or you can remove the battery to charge it anywhere. For example, to recharge it while you're at work, you unlock it, grab its handle, lift it out, and bring it up to your desk to plug in. The battery takes 4-5 hours for a full charge.
The bike's warranty covers the battery for 24 months, and the remaining parts for 18 months.
The shortcomings
There is a lot to like about GenZe electric bikes. Heck, even I bought one after the test drive – I liked it that much. But there are a few places where it could be improved.
For an electric bike, it surprisingly doesn't have any lights. If you plan to ride this after dusk (which is common when commuting home from work in the winter months), you will need to add a headlight and taillight on your own.
Electric bikes from other manufacturers usually have an app or other form of phone integration, along with USB ports to charge your phone. Although phone integration is missing from this model, the company has plans to add this in a future edition. These shortcomings are also easily overlooked when you consider the bike's competitive price point.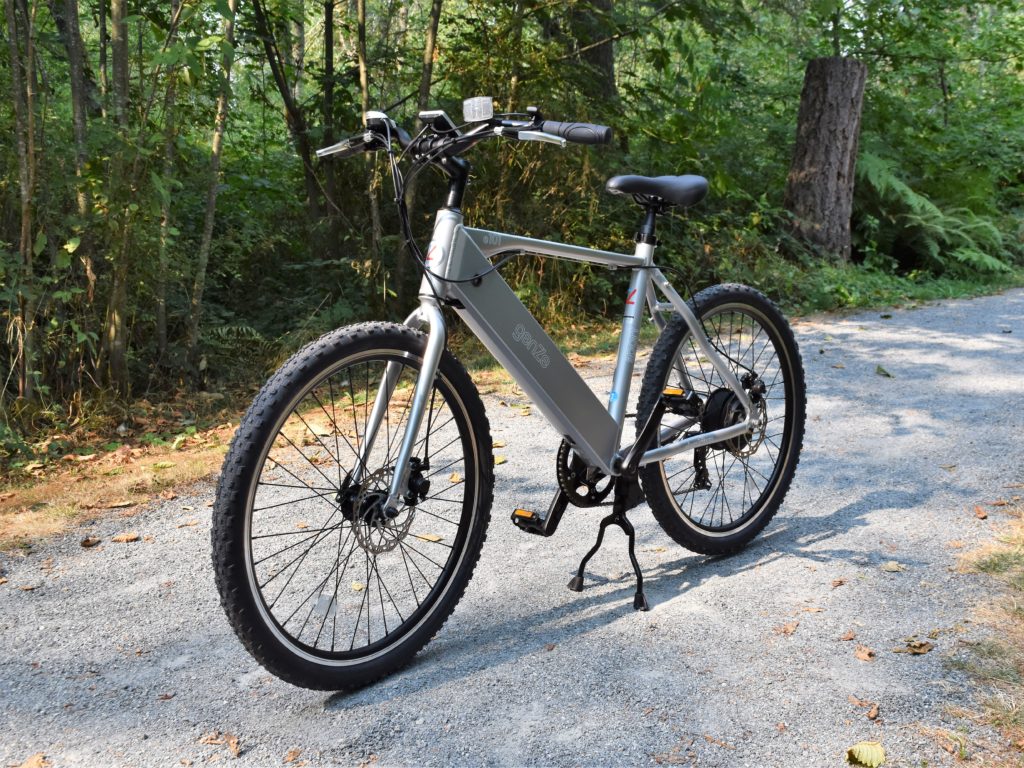 Should you buy an electric bike?
There's no question that GenZe bikes deliver on the promise of being "the most efficient way to get from point A to point B, without any emissions." Like a traditional bike, it makes you part of your environment, giving you a sense of really experiencing your surroundings. But like a car, it gets you where you're going faster.
Riding a GenZe electric bike is a joy. You can't wait to ride it again and to feel the wind rushing by.