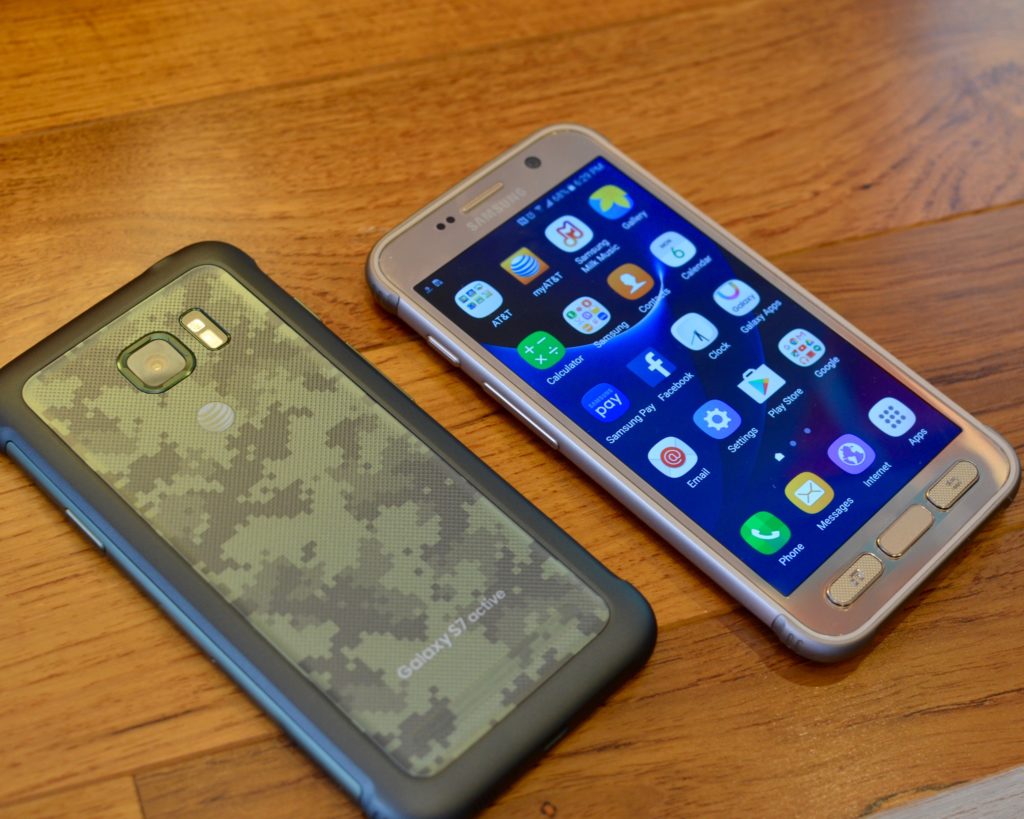 I was able to make a phone call from the shower. That's how well the Samsung Galaxy S7 Active resists water. Usually I am afraid that my phone might get ruined by the steam from the shower, but here I was holding a smartphone in a direct stream of water without an issue. When AT&T says that the Galaxy S7 Active is built tough, they aren't kidding.
While using a smartphone in the shower might be an absurd thing to do, any parent will tell you that stranger things can happen to their phone. At our house, we've had two phones take a plunge in the toilet. My son has dropped my wife's phone in the dirt more times than I can count. We often visit the park or the beach where dropping your phone usually means a scratched or broken screen. You don't need to work on a construction site to benefit from having a rugged phone.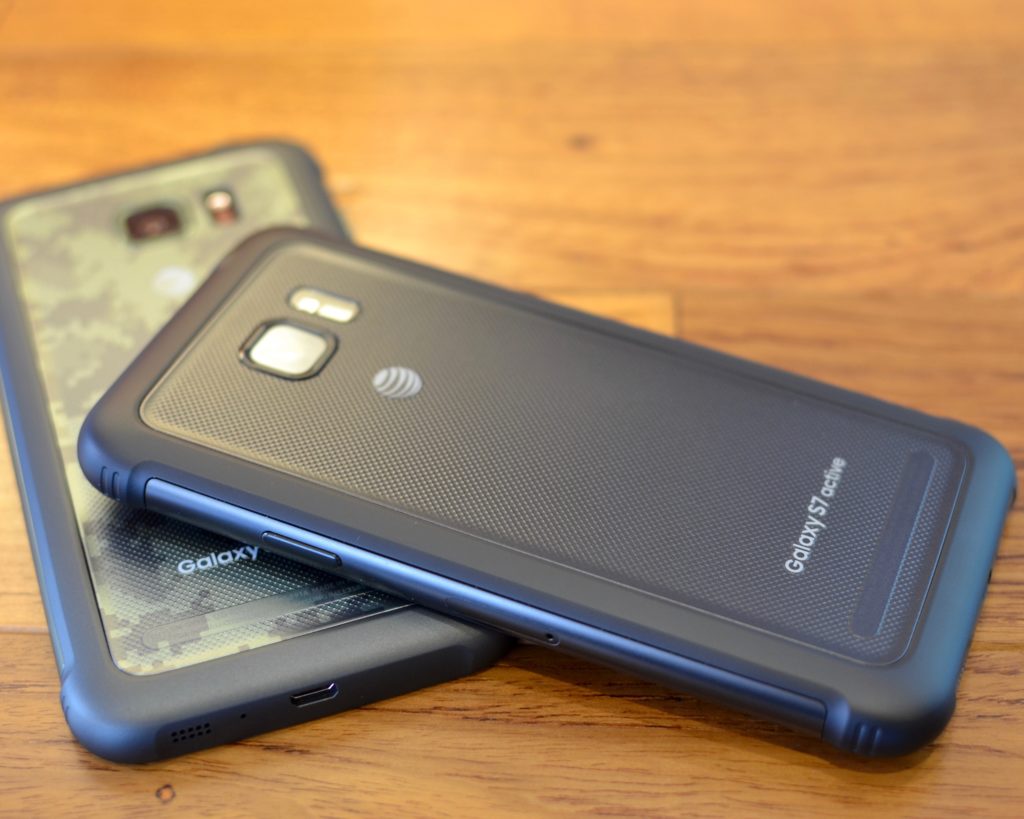 With the newly released version of the Samsung Galaxy S7 Active, AT&T has made a rugged phone that appeals to the masses. It is offered in three colors Sandy Gold, Titanium Gray, and Camo Green. I have been testing the titanium gray version of the phone, which looks really sharp. The regular version of the Samsung Galaxy S7 has a high end appearance and the S7 Active looks just as great even with its added layer of protective skin.
One of the things that impressed me most was the 5.1 inch Super AMOLED display that is crisp and bright even in direct sunlight. It is built from three layers of glass to make it shatter-proof. I managed to drop the Galaxy S7 Active on the asphalt while fumbling for my car keys and the phone survived the drop without even a scratch. The other nice feature is that the S7 Active has a large battery (even bigger than what you would find in the standard Galaxy S7) that Samsung and AT&T say will provide up to 32 hours of talk time.
The Active shares a lot of the premium features that you would find with the standard Galaxy S7: a 12 megapixel camera, fingerprint sensor (a new item with this year's design), and a Snapdragon 820 processor. A new feature with this year's design is the microSD slot that let you add up to 200 GB of additional storage.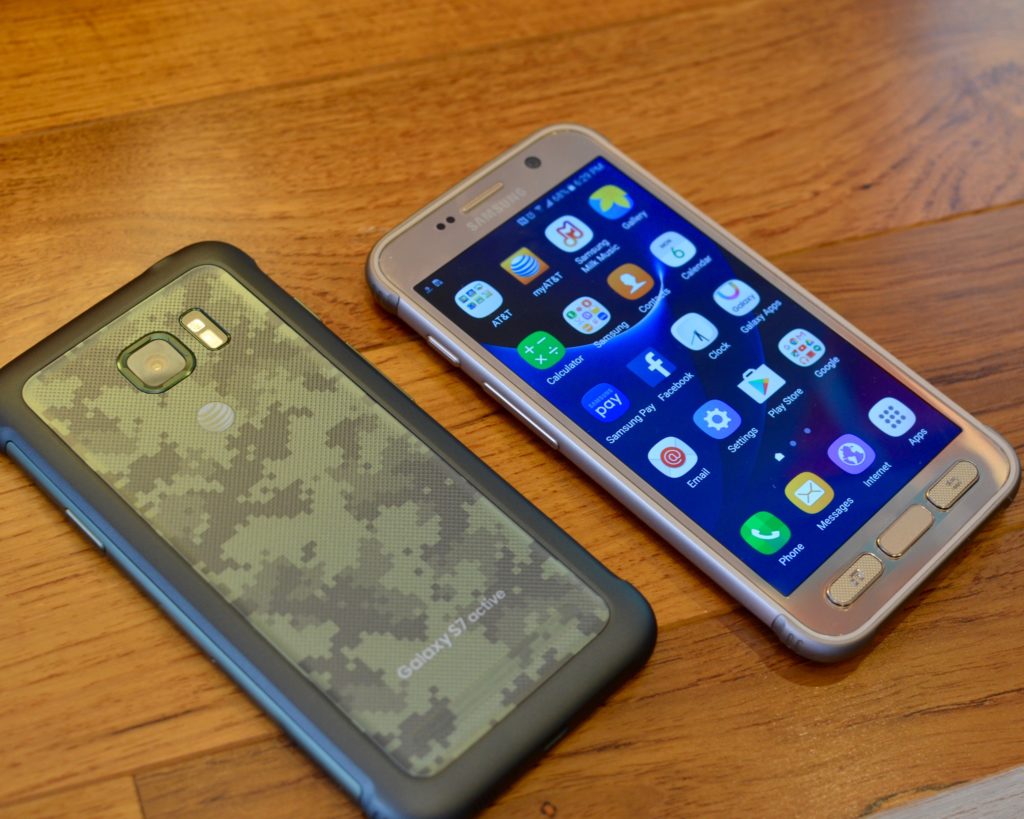 As I have been testing the Galaxy S7 Active, I kept thinking that it is a great phone for everyday use and for peace of mind when you are exploring the great outdoors. My family is going on a camping trip next week and usually I would be worried about rain, dust, or gooey marshmallow covered fingers doing damage to the sensitive electronics. It seems crazy, but you could literally wash off the Galaxy S7 Active in the sink. And when you are out in the woods without easy access to a power supply, that big battery is even more handy.
You can buy the water and shatter-resistant Samsung Galaxy S7 Active exclusively through AT&T. If purchased through AT&T Next, it is only $26.50 for 30 months or through AT&T Next Every Year it is $33.13 a month for 24 months.