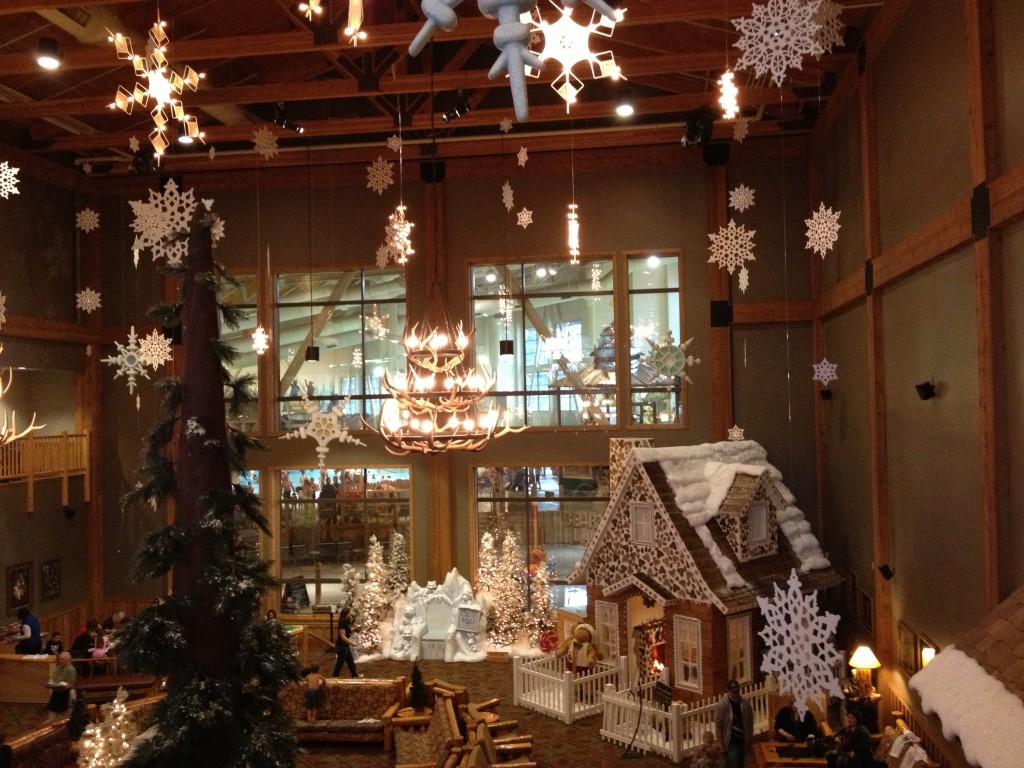 It may seem counterintuitive to visit a waterpark in December, but this is one of the best times to visit Great Wolf Lodge. Each of the resorts are decorated for the holidays, turing the hotel lobbies into a winter wonderland complete with indoor snow showers and a life-size gingerbread house. There truly isn't a more memorable time for families to visit the Great Wolf Lodge resorts.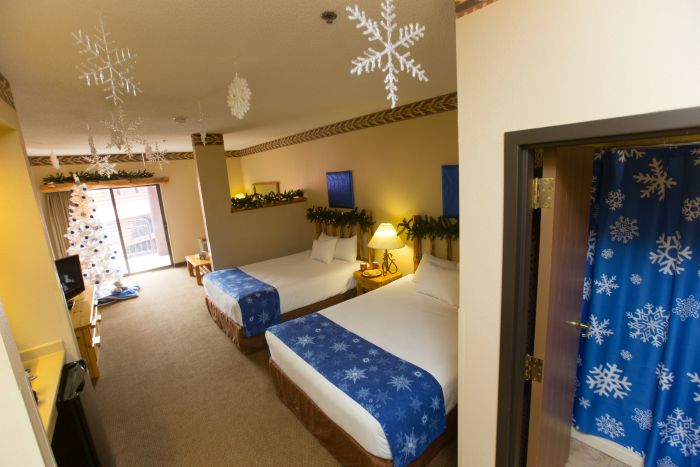 My family is making our annual winter trip to Great Wolf Lodge this week. We are lucky enough to have a Snowland Suite which is one of the hotel's rooms that is decked out with twinkling garlands, a decorated tree, and oversized snowflakes.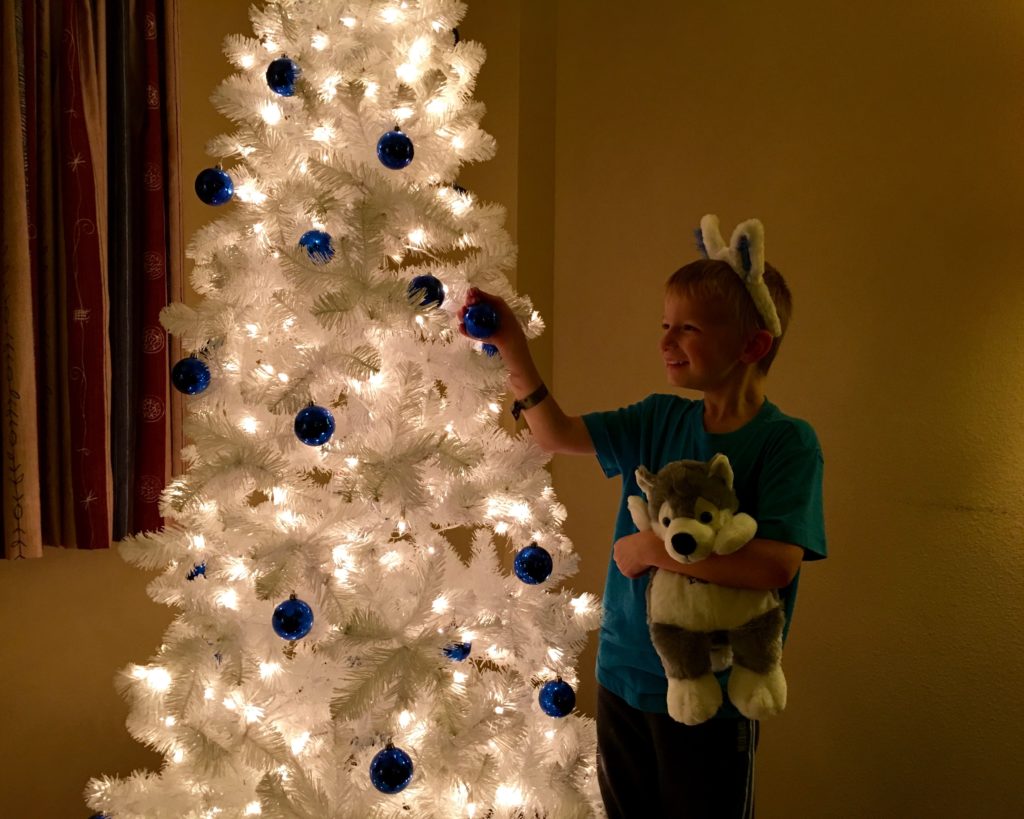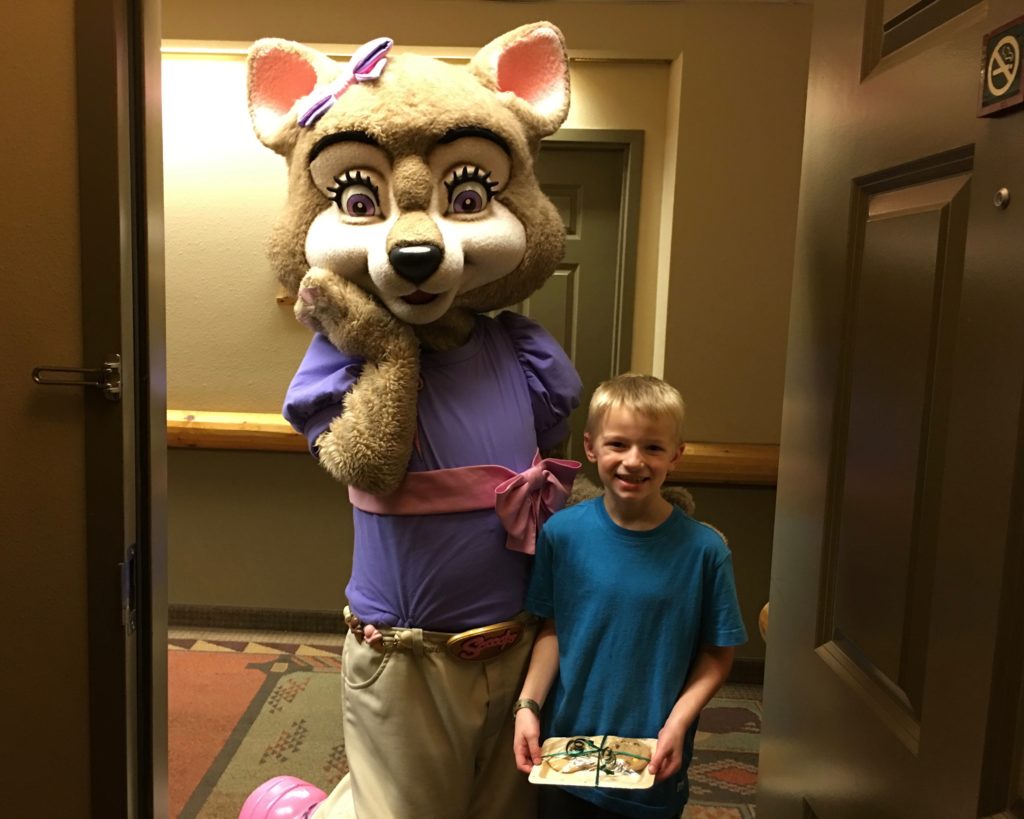 Another fun little perk of staying in a Snowland Suite is the nightly milk and cookies delivery by a Great Wolf Lodge character. We didn't tell my son about this perk, so it was a neat surprise when he answered the knock on the door.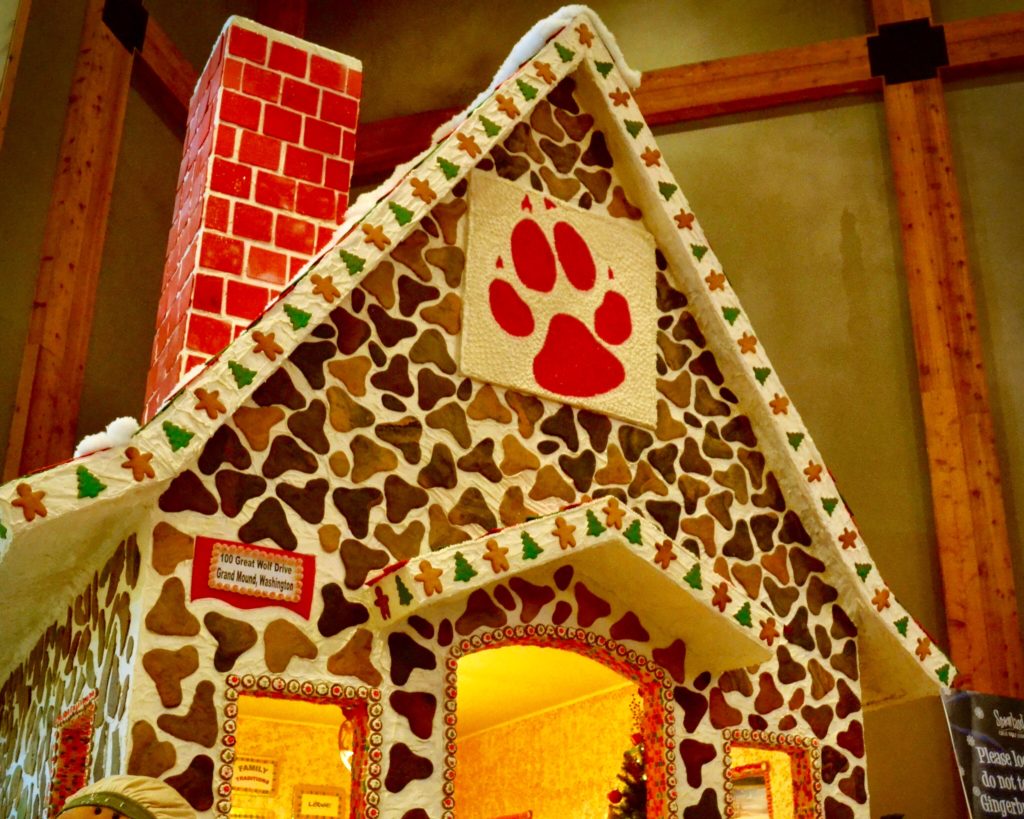 Whenever we visit this time of year, we make sure to have a meal inside the giant gingerbread house in the lobby. If you would like to try this with your family, I recommend making a reservation right when you arrive or to call ahead to reserve a spot because space is limited. The food is served from the Loose Moose restaurant. I recommend booking a lunch or dinner reservation because the restaurant only serves a buffet breakfast. That means if you do the gingerbread house thing for breakfast, you will have to walk back and forth across the lobby every time you want another plate of Wiley the Wolf waffles.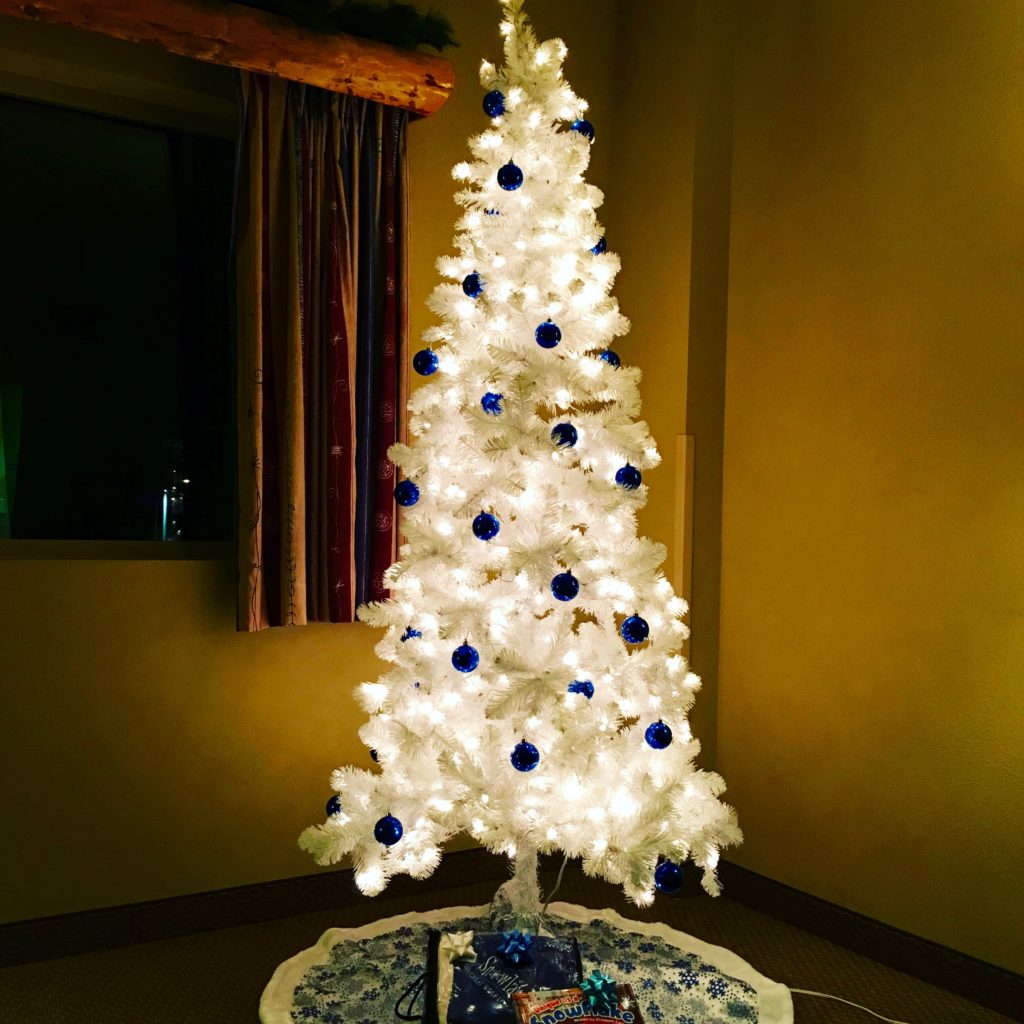 At various times throughout the day it will "snow" in the lobby. This is especially fun to experience in the evening after story time. The hotel fills with the sound of hundreds of squealing children who are delighted by this little bit of holiday magic.
And let's not overlook the most important part of visiting Great Wolf Lodge at this time of year. You get to wear your swimsuit in an 84 degree waterpark when it is freezing outside. No matter how many times I visit, it always seems weird to arrive wearing a heavy coat and to walk past families in swim suits as we make our way to our room.
If you would like to book your own stay in a Snowland Suite, just visit greatwolf.com/Snowland for details.