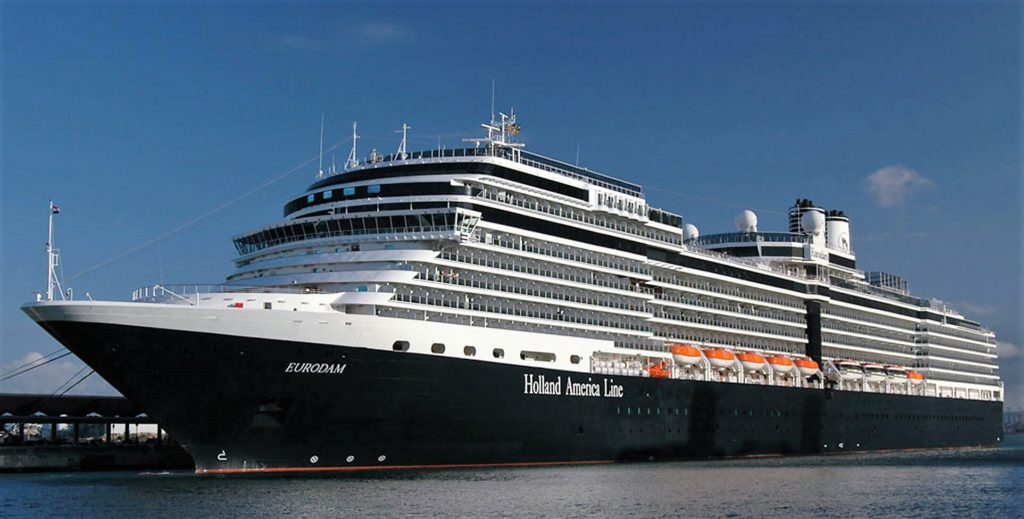 The 2017 Alaskan cruise season officially kicked off as Holland America Line's ms Eurodam arrived at the Port of Seattle. This marks the 70th anniversary of Alaskan cruises for Holland America Line and to commemorate the milestone, cruise line has special experiences and events planned that will take place on every Alaska cruise.
My wife and I visited the ms Eurodam during its stop in the Port of Seattle. This was the first time that the ship has visited the Emerald City, and there were several plaques exchanged between city leaders and Holland America execs to mark the occasion.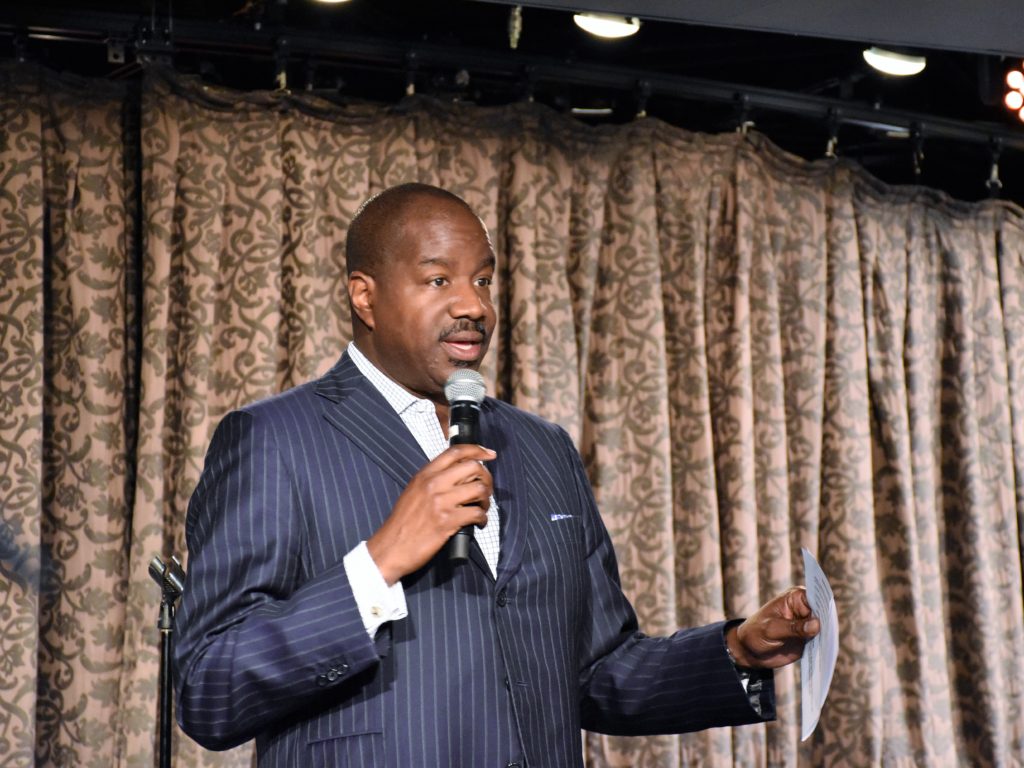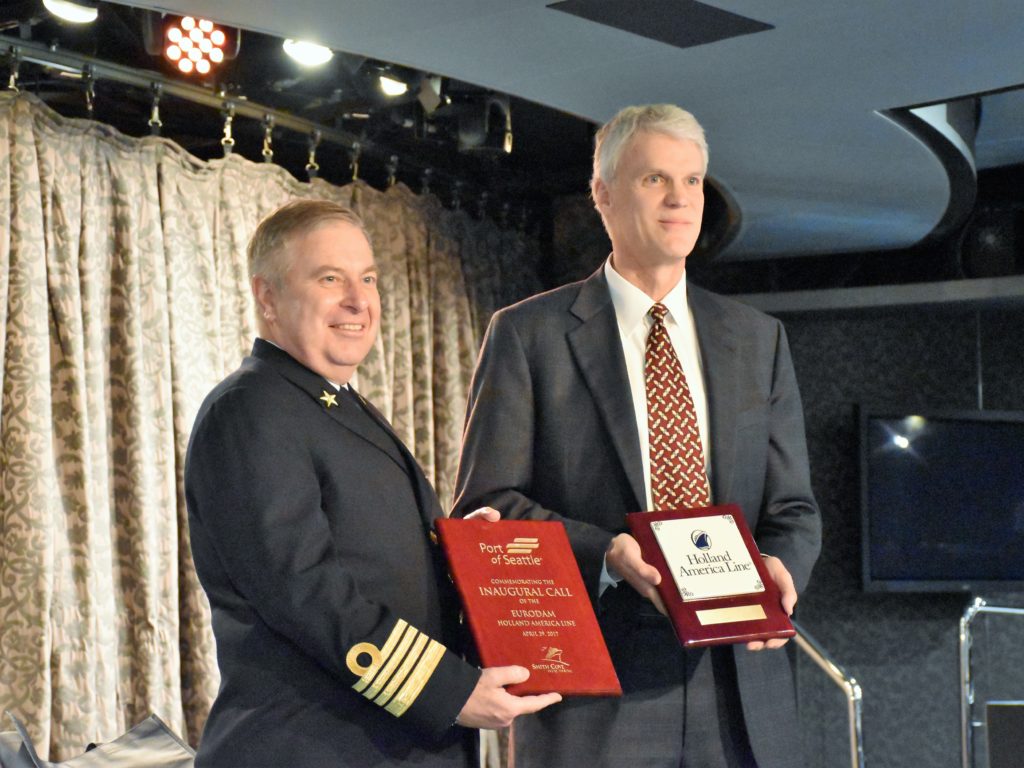 It was interesting to hear that, in the coming year, Holland America Line expects to contribute nearly $600 million to the Washington State economy. The cruise line employs 1,600 people locally and relies on local suppliers whenever one of its ships visits the Port of Seattle.
The provisioning costs average $300,000 each time a Holland America Line ship stops in Seattle. Holland America works with nearly 700 Washington vendors, from food and beverage suppliers to piano tuners, office supply stores and marine suppliers. For example, Oosterdam requires over 23,000 eggs and 1,375 gallons of milk each week — all of which come from local farmers. In addition, local growers supply 147,550 pounds of fresh produce a week. I did my best to put a dent in the ms Eurodam's food supply when we had lunch in the main dining room.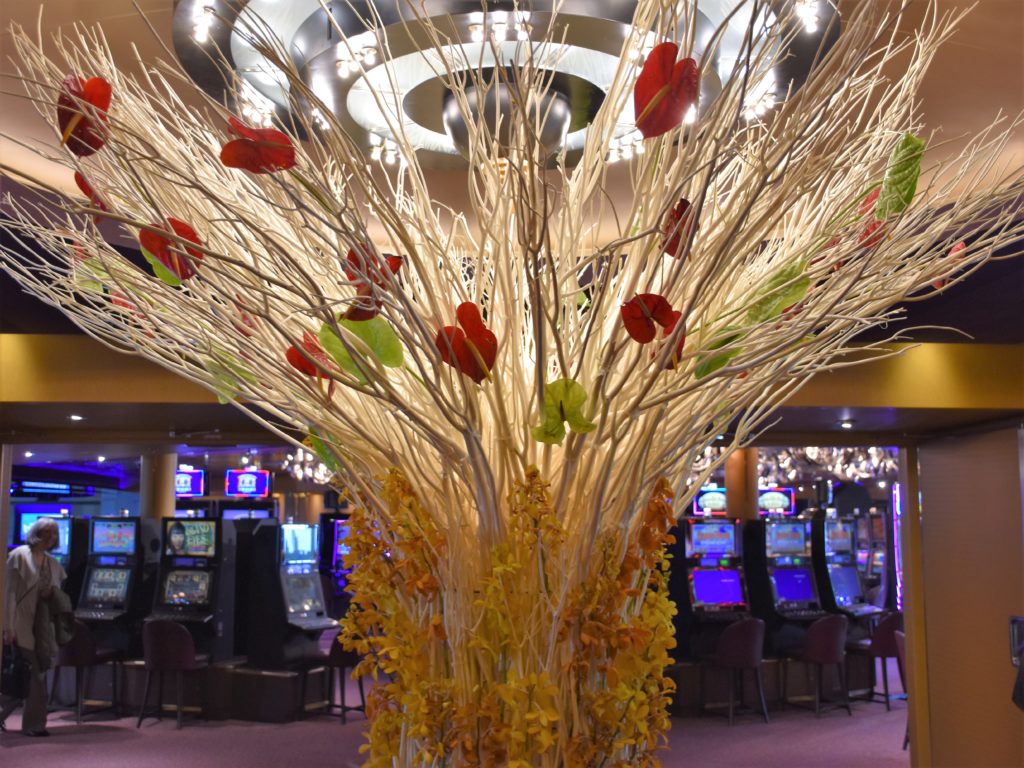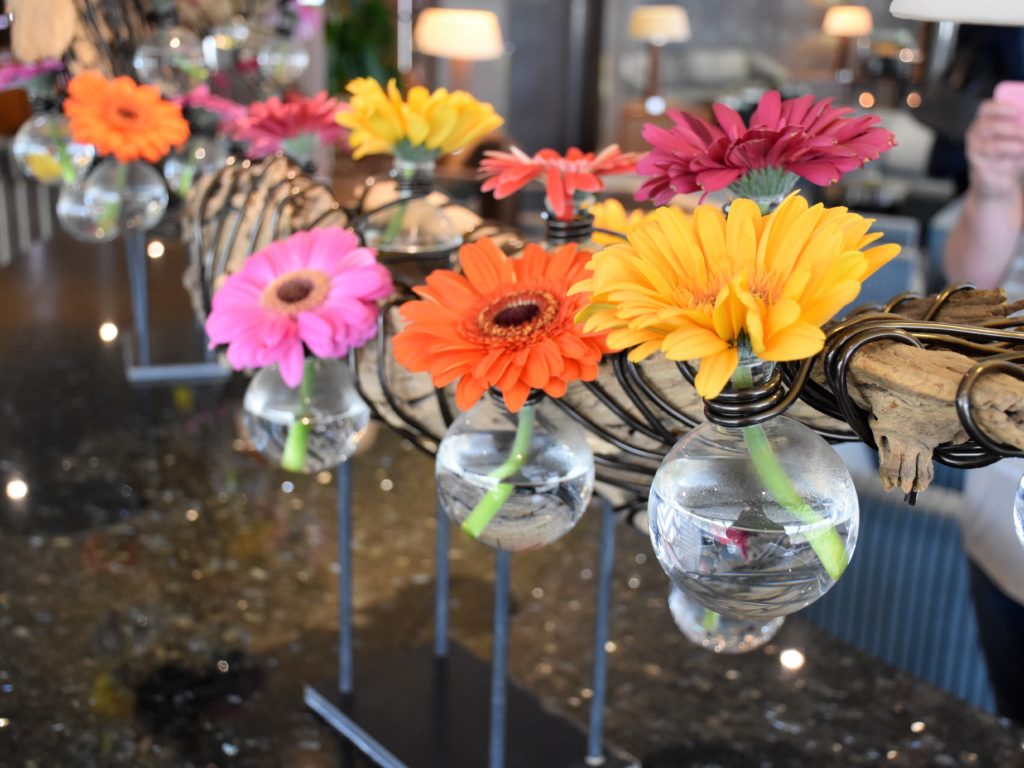 During the 2017 season Eurodam will depart Seattle on 22 roundtrip seven-day cruises. Holland America Line's Oosterdam will sail 21 seven-day cruises roundtrip from Seattle. The Amsterdam is scheduled to sail one seven-day itinerary followed by nine 14-day Great Alaskan Explorer voyages from Seattle.
In addition to the special entertainment that was created for the 70th anniversary, Holland America Line will also showcase a new Alaska-centric menu and two anniversary Alaskan beers. Of course, a 70th Anniversary Baked Alaska will be offered as well.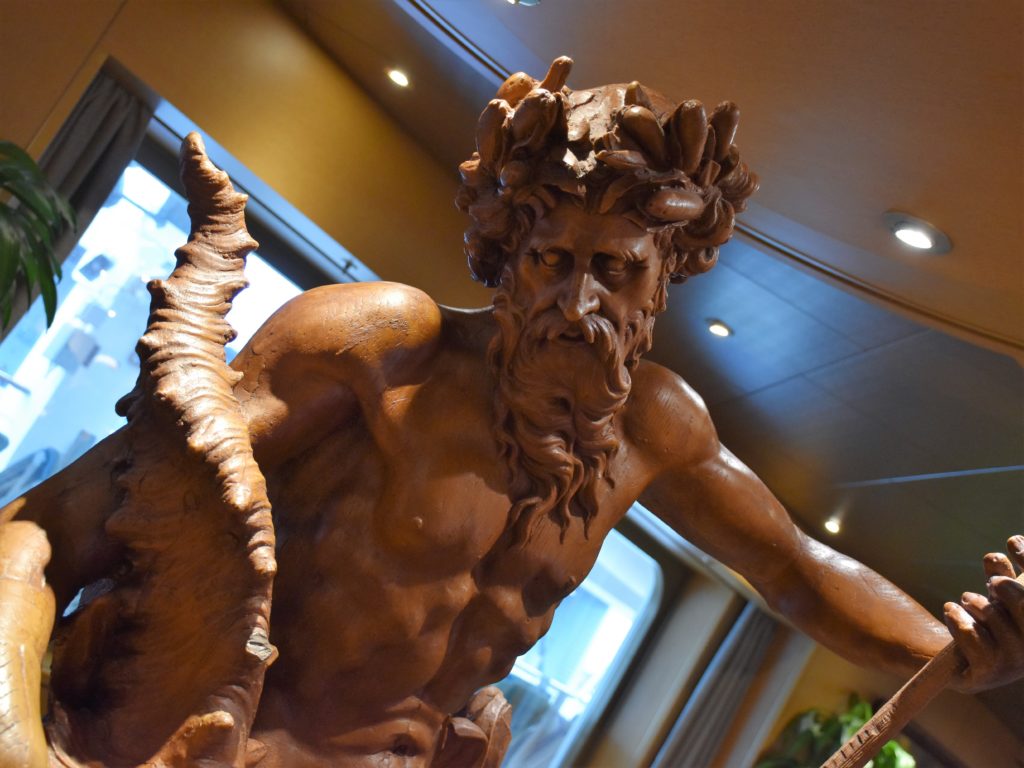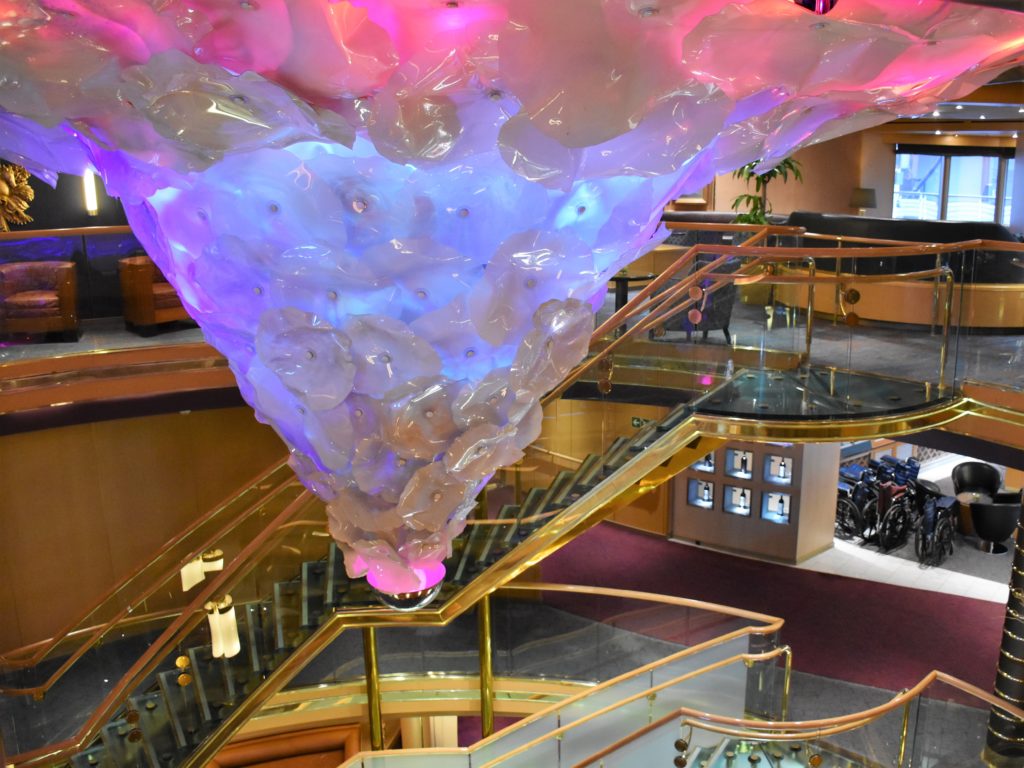 Holland America Line currently features beers by Alaska Brewing Co., both on the menus and during tastings. For the 70th celebration the company will introduce a customized, exclusive Holland America Line Pale Ale. Another exclusive anniversary beer by Denali Brewing Company will be available at Denali for guests on Land+Sea Journeys.
For more information about Holland America Line, or to book a cruise so you can try one of the special Alaskan beers, consult a travel professional, call 1-877-SAIL-HAL (1-877-724-5425), or visit hollandamerica.com.