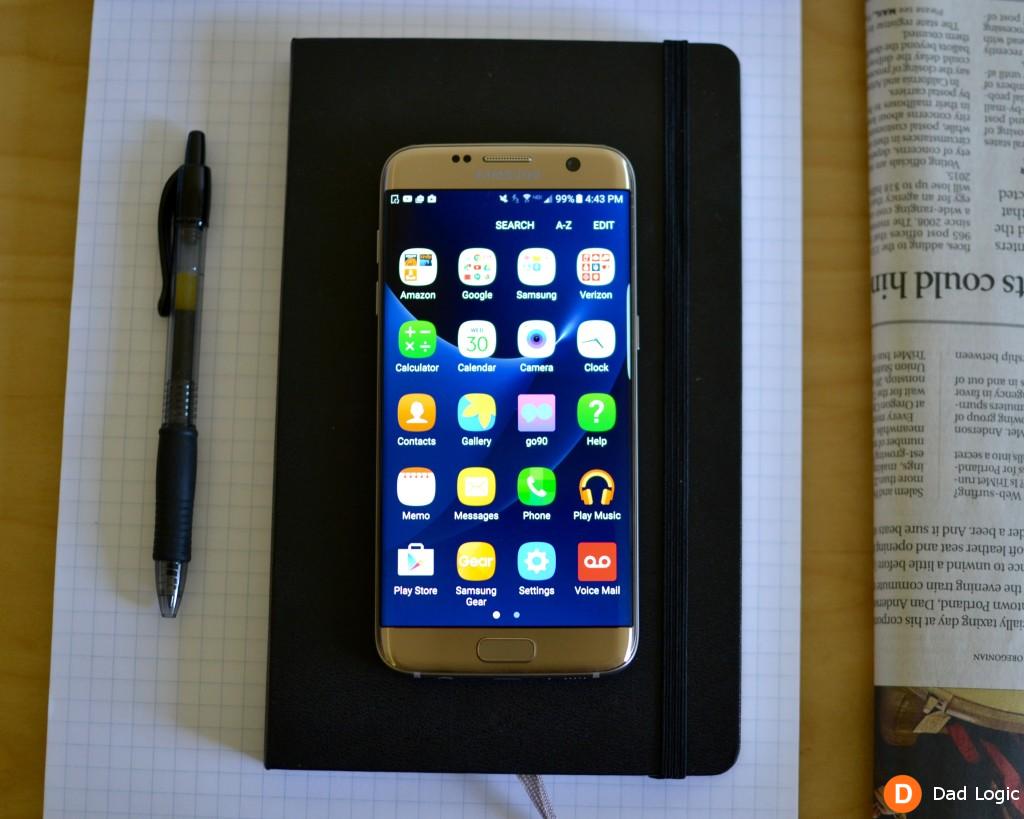 Let's face it, no one wants to carry around a clunky old cell phone. We want a device that is sleek, easy to hold, and something that others will notice. The Samsung Galaxy S7 edge delivers on all of this with its polished metal design and curved glass screen.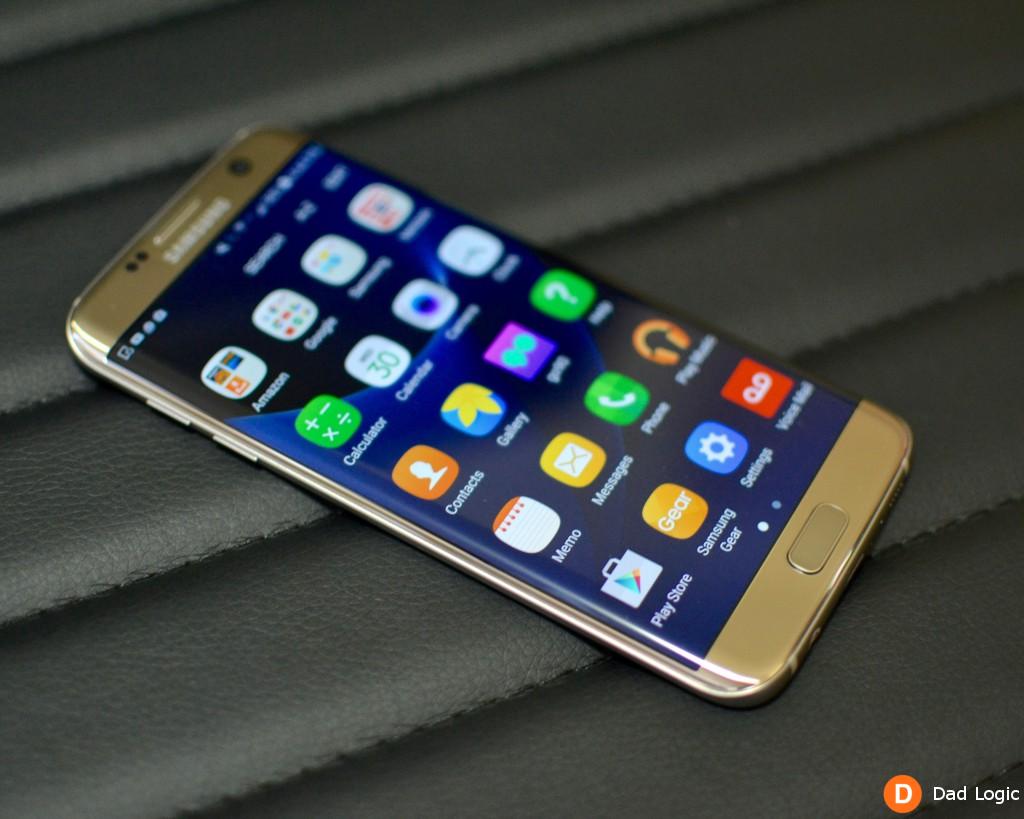 More often than not, I use my smartphone for browsing the web or answering email. I prefer to use phones with larger screens because it makes the text easier to read and you can see more of the webpage. The Samsung Galaxy S7 edge has a large, 5.5" Quad HD, Super Amoled display that was one of the brightest and clearest screens I have seen on a phone. It was like comparing HD to standard definition when I placed it side by side with an iPhone.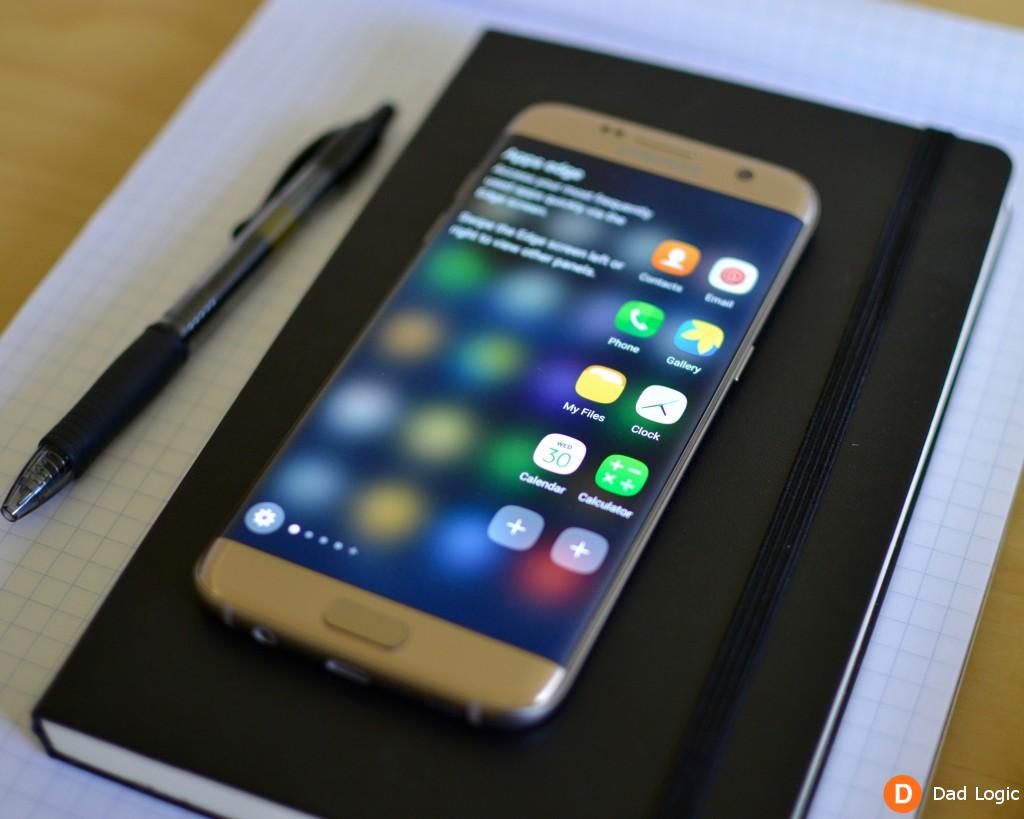 As the name implies, the Galaxy S7 edge has curved edges which makes the phone fit comfortably in your hand like a smooth river rock. You can swipe the edges of the screen for quick access to your favorite setting or apps. I found this feature to be more useful than expected, as it usually saved me a few steps each time I accessed an app.
Another neat feature is the always on screen, which displays the time, date, and notifications in white text on a black screen. You can turn this feature off, but I found it was very convenient to glance over at the screen when the phone was sitting on my desk. It also has an alarm clock mode where the time is only shown on the curved edge of the screen. This was a really nice use of the phone's unique display.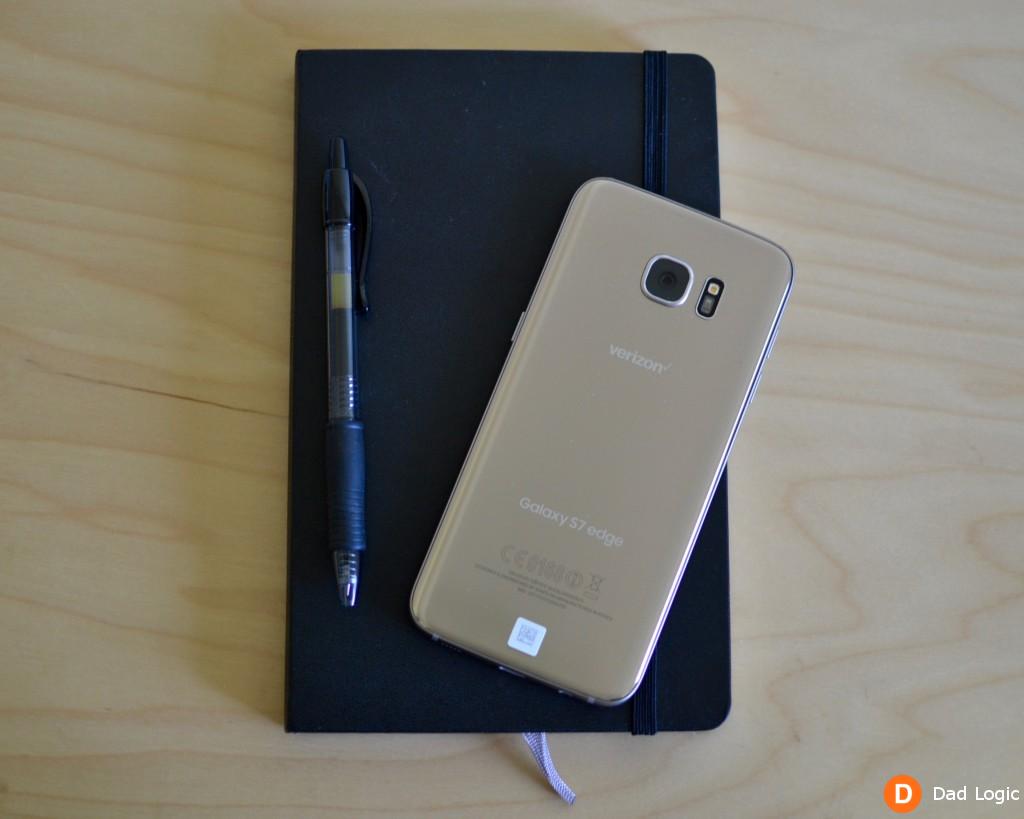 Verizon provided me with the Gold Platinum version of the Galaxy S7 edge to try out and I was pleasantly surprised by the color. I had expected something gaudy, but the rich color gave a luxurious appearance that I was eager to show off. The phone is also available inBlack Onyx, or Silver Titanium.
The photos I took with the dual–pixel camera came out sharp and the auto–focus was incredibly fast. I was able to take a few photos of my son's soccer game without blur, which was surprising to see for a camera phone. Since it rains a lot in Seattle, it is worth mentioning that the Galaxy S7 edge is water resistant. Samsung says the device can survive splashes, spills, and even dunks.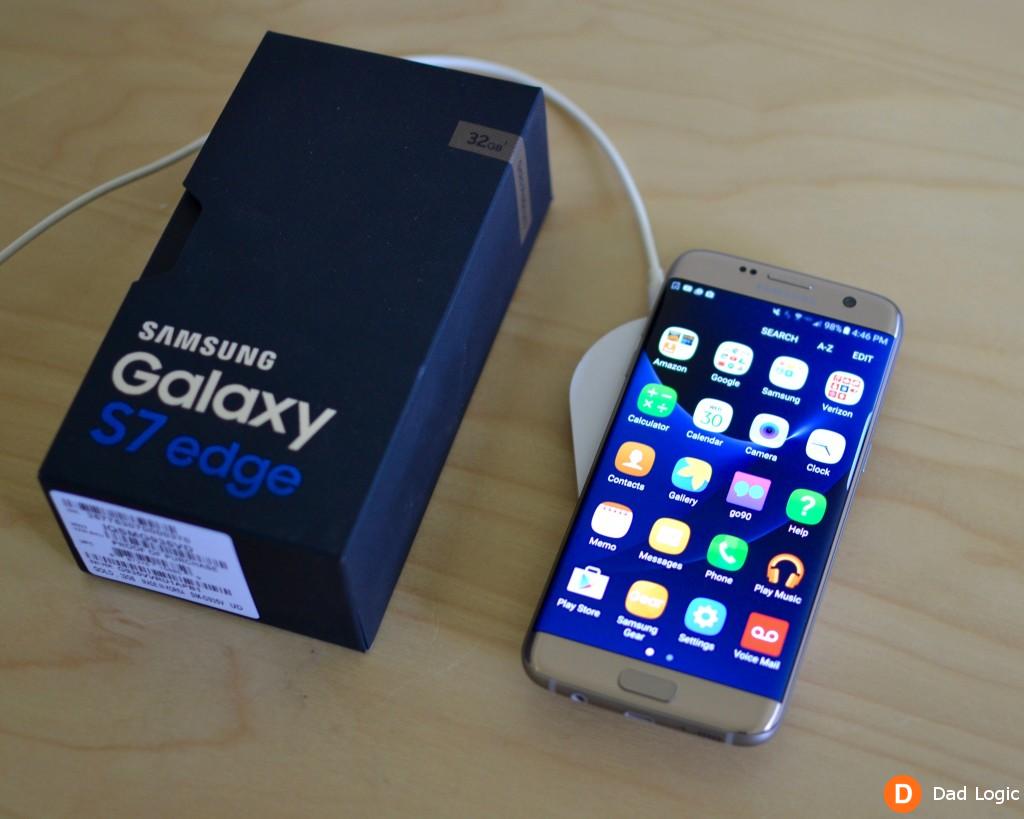 Battery life was better than expected, as I had plenty of power throughout the day even with heavy use. The phone supports wireless charging, which I find to be very convenient. I especially liked the ability to expand the phone's expandable memory. It comes with 32 GB of storage but you can add 4x that amount by upgrading the removable memory card. This is a wonderful feature for any parent who takes dozens of photos of their children every day.
The Samsung Galaxy S7 edge is available through Verizon Wireless for $33/month on a 24 month installment plan or for $792 full retail cost. With the polished design and unique display, the Samsung Galaxy S7 edge is the sleek new Android phone you have always wanted.