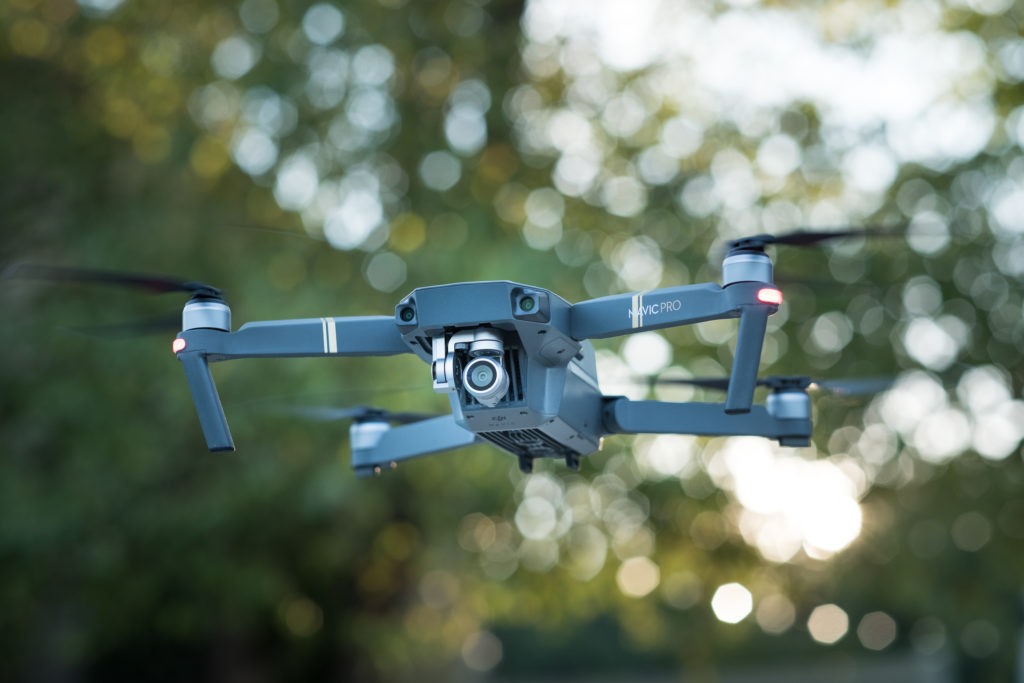 The DJI Mavic Pro comes with the basics you need to fly – the aircraft, a controller, and a set of propellers. But you will soon find that picking up some spare parts and add-ons can make all of the difference when you take flight. Here are a few accessories you will want to get as you take your flying to the next level.
Extra Batteries
If you purchase the DJI Mavic Pro Fly More Combo, it will give you most of the basics that you need like extra propellers and two additional batteries. Having extra batteries is important because each battery gives about 25 minutes of flying time. If you plan to fly your Mavic Pro for any period of time, you will need at least two batteries, and the third is great to have for extended flying. Your flight time is also impacted by wind conditions and the speed at which you fly, so you might go through the batteries more quickly if the motors are working harder.
The remote control doesn't have a removable battery, but I have found it will last about 90 minutes on a single charge. I keep a portable power bank in my bag because it can be used to charge the controller and my cell phone. You'll find that your phone's battery can run down when you're using the DJI Go App to control your drone, especially when you turn up the screen brightness. A power bank can be a lifesaver and it doesn't take much room in your bag. Don't forget to bring the charging cables.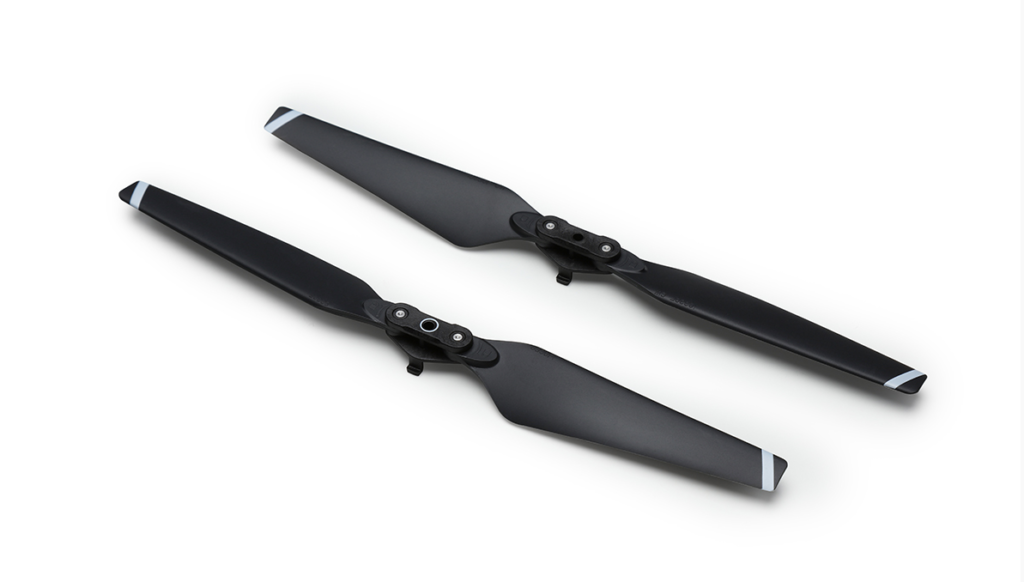 Extra Propellers
No one wants to crash, but it happens to the best of us. You even run the risk of your propellers getting chipped by rocks or debris that gets kicked up during take off or landing. The Fly More Combo comes with an extra set of propellers, but it is handy to keep another set on hand. That way, you can get back to flying right away and won't have to wait a few weeks for a replacement set to get delivered. I have had a Mavic Pro for about a year and am on my third set of propellers.
When you buy propellers for the Mavic Pro, you can either get the standard props or the new low-noise propellers. They cost about the same, and the new ones are somewhat quieter. Just note that the box only includes two propellers. You have to buy two boxes, for a total of four propellers, to get a full replacement set.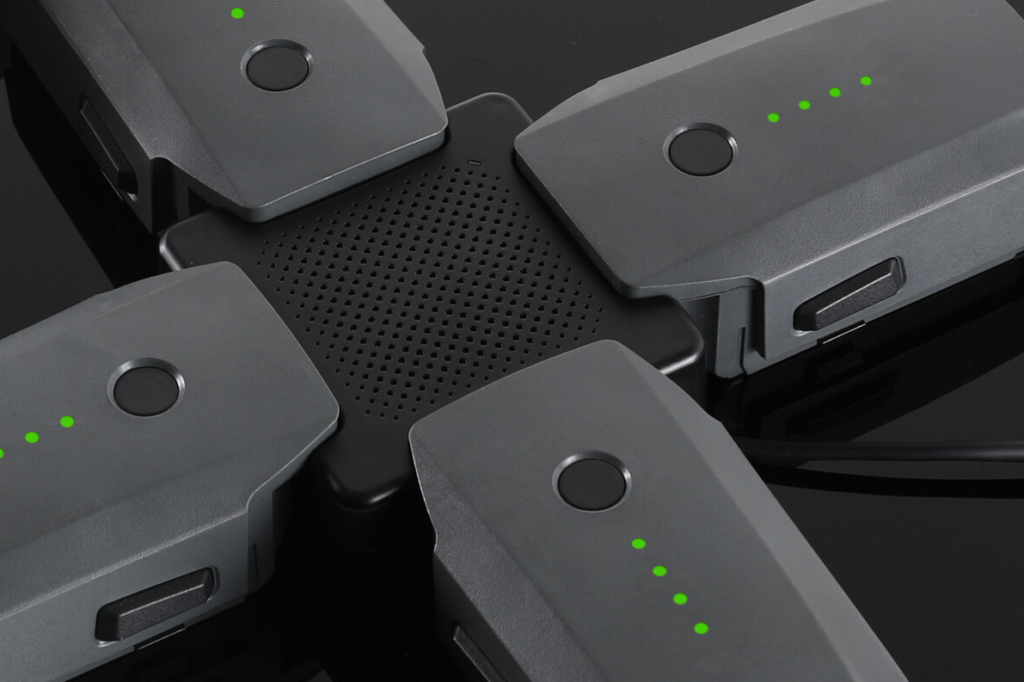 Battery Charging Hub
The single-battery charger included with the Mavic Pro does its job well, but swapping out fully charged batteries for uncharged ones requires time and is an extra step. The Mavic Pro Advanced Battery Charging Hub is a quick and reliable way to charge up to four Intelligent Flight Batteries in a single session. It is included in the Fly More Combo, which is another reason to consider buying that package at the onset.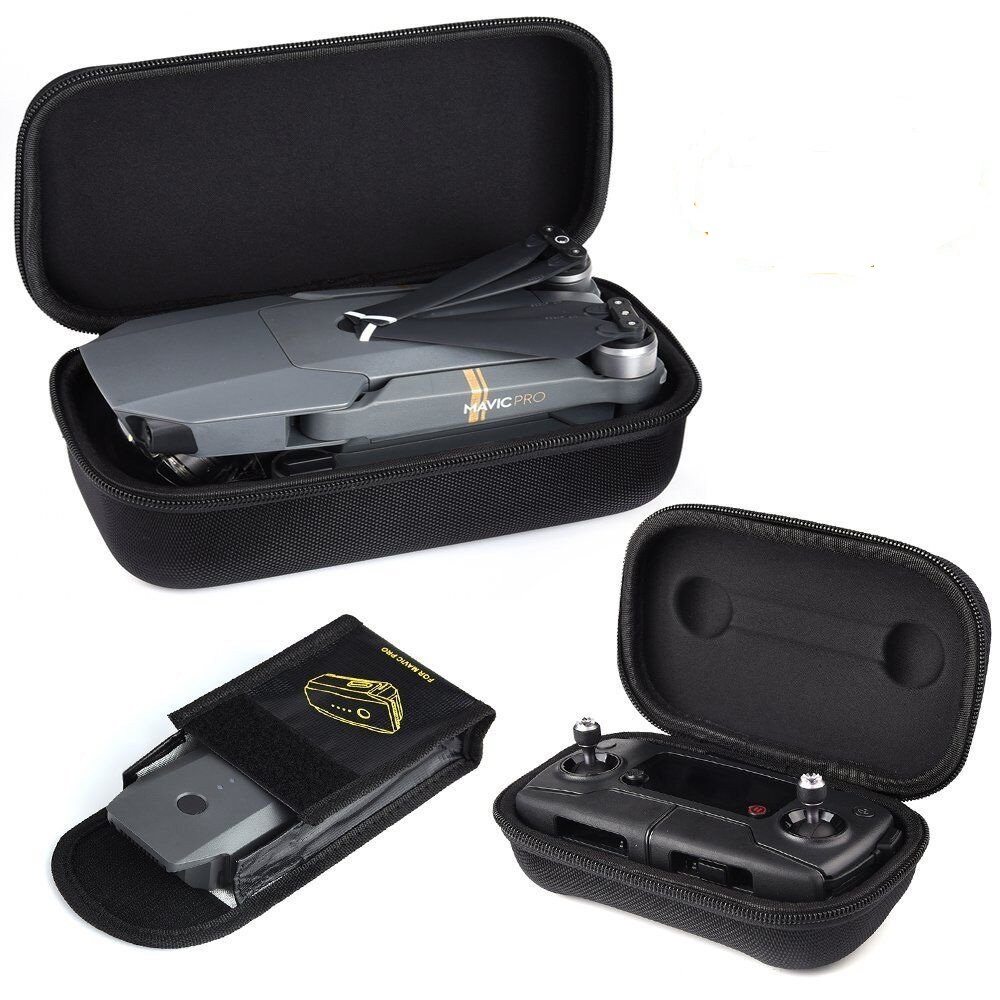 A Strong Case
DJI sells the Mavic Pro Aircraft Sleeve, which is a soft bag that you can slip your drone into for some added protection. It works to an extent, but you really need something more rigid to protect your drone when you toss it into your backpack. It is a $1,000 gadget, so it is worth spending a few dollars on a reliable case.
I use the KUUQA Hardshell Carrying Case for DJI Mavic Pro, which I purchased for about $14 on Amazon. For that price, you get a case for both the drone and the controller. It also comes with a sleeve for a battery, but I have never used that. The cases are rigid and close with a zipper. They keep your Mavic Pro safe from scratches or from getting crushed in your bag, and it is hard to beat the price.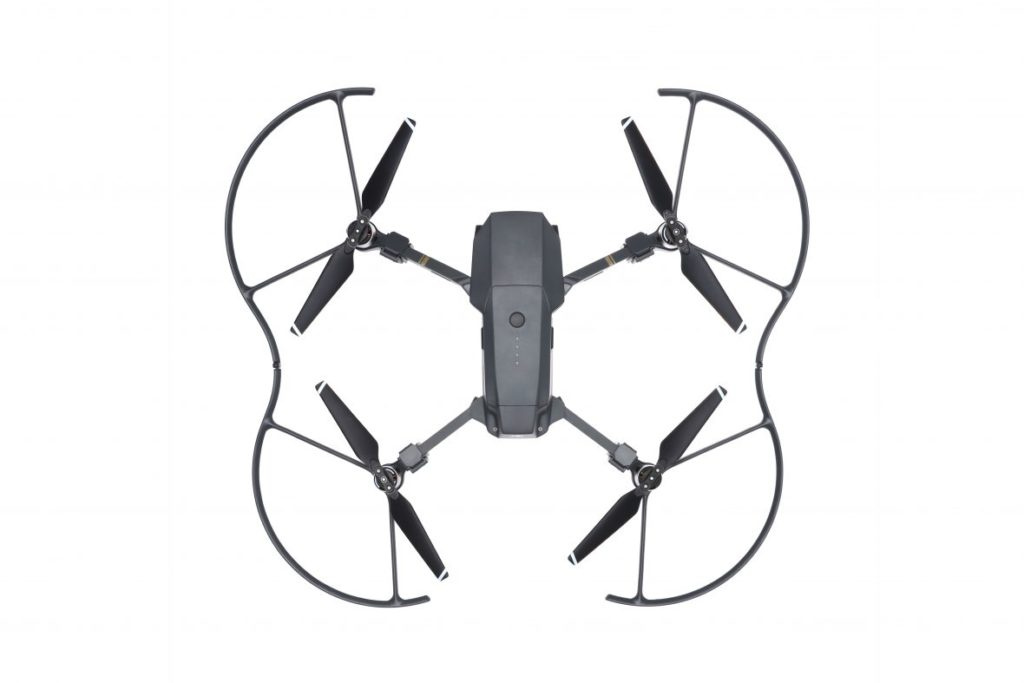 Propeller Guards
When you are first learning to fly, propeller guards are a good way to protect from accidentally hitting people or objects with the spinning propellers. The trade off is that the propellers make your drone larger, which makes it more difficult to navigate tight spaces. It also adds some weight to the drone, which can reduce battery life. That said, propeller guards can give a new pilot peace of mind when first starting out, which is why I included them on this list.
ND Filters
This was the best purchase I made for my Mavic Pro. The camera on the Mavic Pro takes in a lot of light, which tends to create overexposed images and washed out video. You can compensate for some of this by adjusting the camera settings, but I found the ND filters are the best way to get a clear image in bright sunlight. I personally recommend getting the DJI official ND filters because they are made for the Mavic Pro. They are lightweight and just clip onto the camera. I've heard mixed results from some of the third party filters because they are heavier and can overload the camera's gimbal, especially when it calibrates at startup.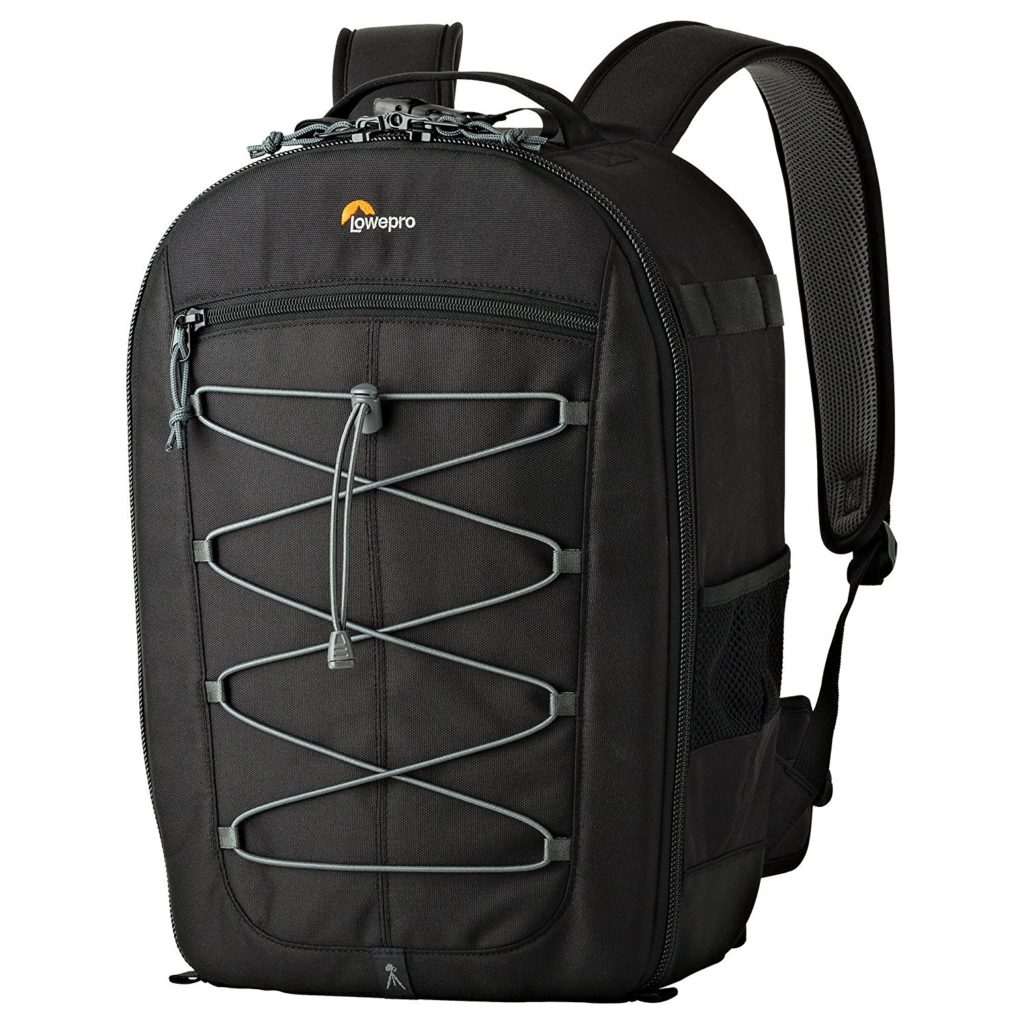 Backpack
I bought the Fly More Combo when I purchased the Mavic Pro, and it came with a compact bag for carrying the drone. I liked that it was a small bag, but it was almost too small. The drone barely fit in the bag and I was worried about the propellers getting damaged. When the clear, plastic cover for the camera cracked, I realized that I needed a better bag for traveling with the Mavic Pro.
I looked at a lot of bags and bought the Lowepro Photo Classic BP 300 AW backpack. I usually travel with a DSLR camera and a few accessories. The Lowepro bag's interior can be adjusted to hold whatever gear you have. I put the Mavic Pro and the controller into the KUUQA hardshell cases that I mentioned earlier, and then I slip them into the backpack. I found that this prevents the Mavic Pro from getting crushed, even when I store my backpack on a plane in the overhead bin or under my seat. It also makes it easy to take it in and out of the backpack.
The Lowepro bag has side pockets for a bottle of water or other storage. It has a sleeve that comes out of the bottom so you can carry a tripod with you. And my favorite part is that it has a rain cover that comes out of a pocket at the bottom. This saved my bacon when I was caught in a surprise rainstorm in Florida. Lowepro sells many other styles of backpacks, but this one has fit my needs and has been a great purchase, which is why I included it on this list.
When I bought my Mavic Pro, I wasn't sure which accessories where worth the money. Over the past year, I have tried several different items and found some were far more helpful than others. If there is an accessory you've tried that should make the short list, let me know in the comments below.