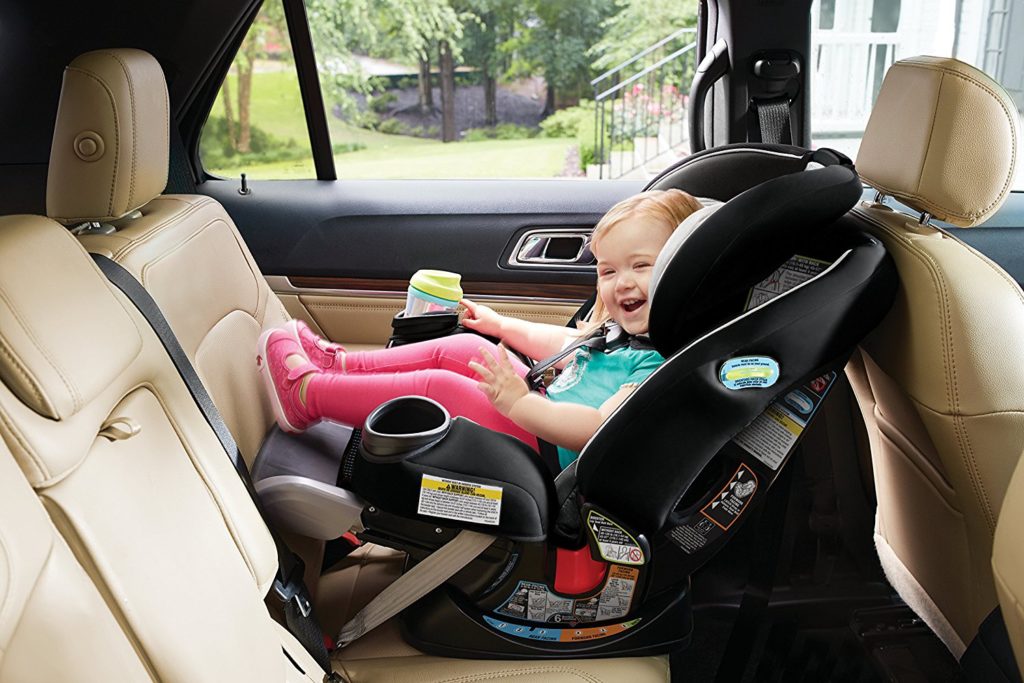 There are three glorious months in Seattle when the grey skies clear and everyone emerges from their homes and coffee shops to bask in the sunshine. We try to make the most of the summer months with trips to the park, visits to the ice cream shop, and road trips to see family.
When you are traveling with young children, your journey is much easier when you have the right gear. Here are a few travel essentials that will make your family trip more convenient, and will keep your child safe and comfortable.
In The Car
Get a car seat that transitions as your child grows. Graco's 4Ever Extend2Fit 4-in-1 Car Seat transitions from a rear-facing infant car seat (4–50 lbs) to a forward-facing 5-point harness (22–65 lbs) to a highback belt-positioning booster (40–100 lbs) to backless belt-positioning booster (40–120 lbs). Another perk is that Graco's design provides 5" of extra legroom, allowing your child to ride rear-facing longer.
We had one of these 4-in-1 car seats when my son was younger and it came in handy whenever he had a friend over. We always had the right sized seat, no matter how big or small the child.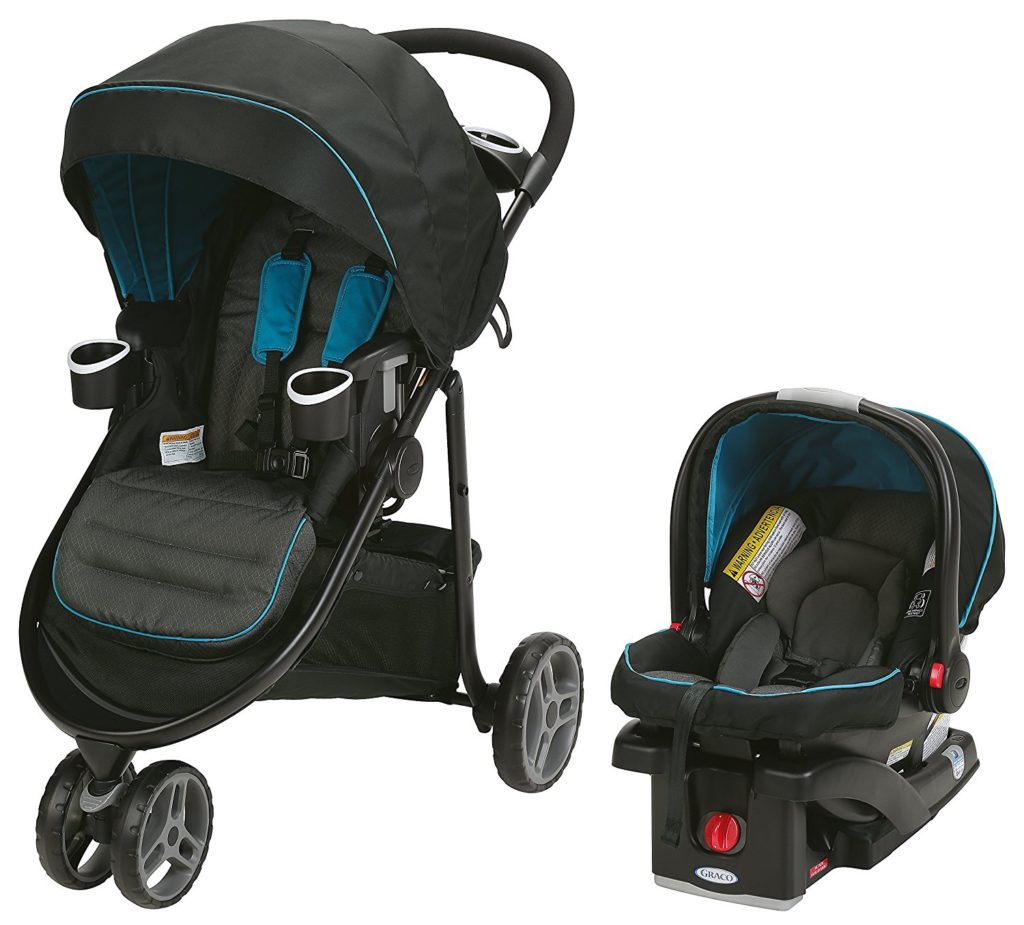 On a Stroll
A stroller is an essential tool for any parent with a young one. It is the best way to transport your child through a busy airport or a crowded mall. The Modes 3 Lite Click Connect Stroller is a great option because its design makes it easy to fold one-handed. There are 5 different ways to ride on the 3-wheel stroller frame including an infant seat that faces parent or the world, a stroller seat that faces the parent or the world, or a traditional travel system.
For something lightweight, the Breaze Click Connect StrollerBreaze Click Connect Stroller is a folding umbrella stroller that connects seamlessly to all Graco Click Connect infant car seats. With an extra-large canopy and multi-position recliner seat, this stroller will keep children from birth up to 50 lbs. safe and comfortable.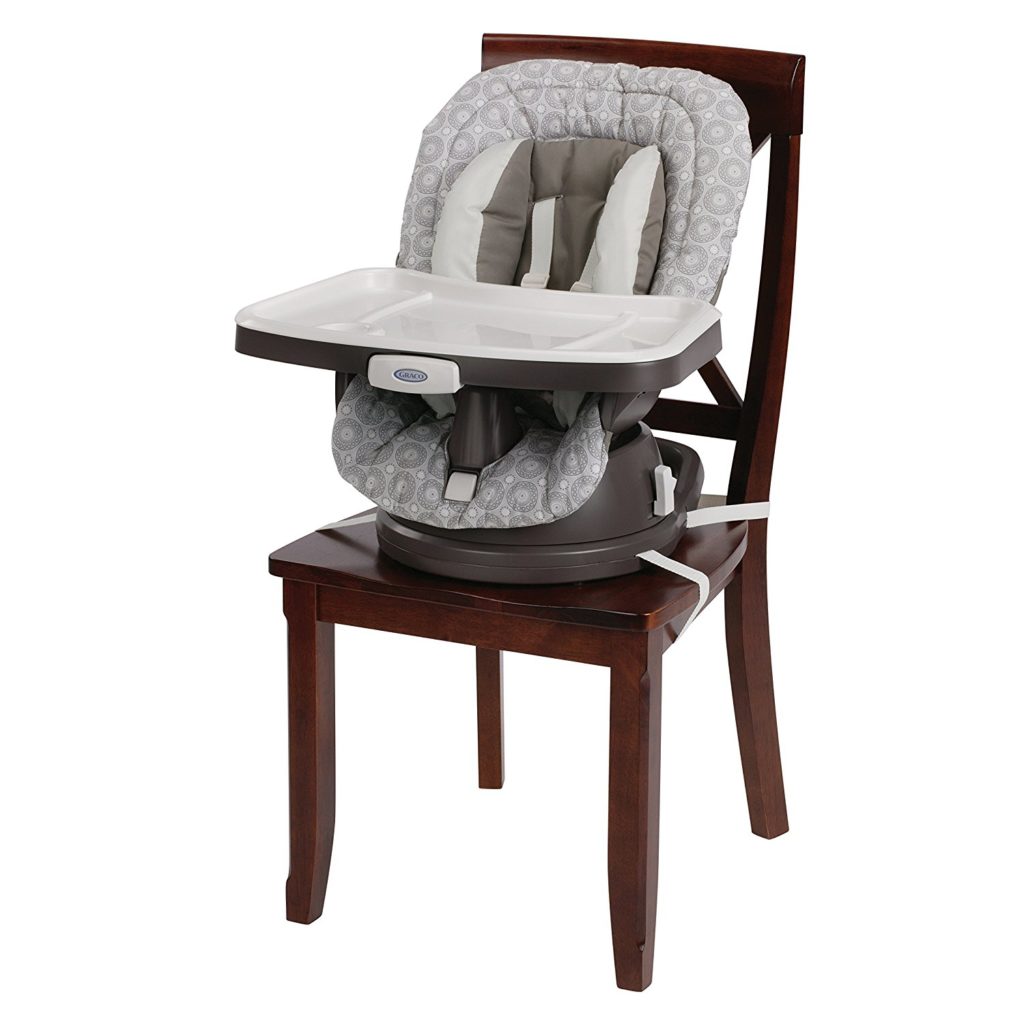 Mealtime Anywhere
The Swivi Seat 3-in-1 Booster easily attaches to a dining chair and has a smart swivel seat that can rotate baby in any direction. It can accommodate infants and adapt to a toddler (up to 50 lbs.)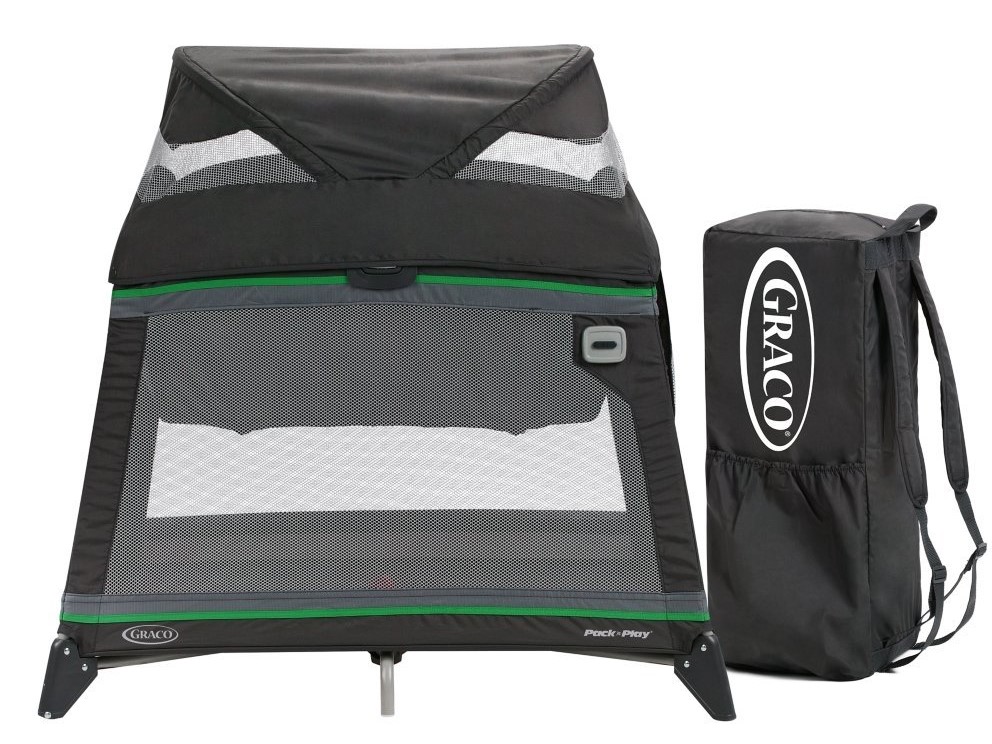 Away from Home
Whether you are in a hotel room or in grandma's spare bedroom, you need a comfortable and safe place for your child to rest. The Pack 'n Play Playard Jetsetter has a lightweight frame and folds compactly into a portable backpack. Also includes bassinet with built-in vibration, portable changing pad and a wide base that gives growing children ample room to play.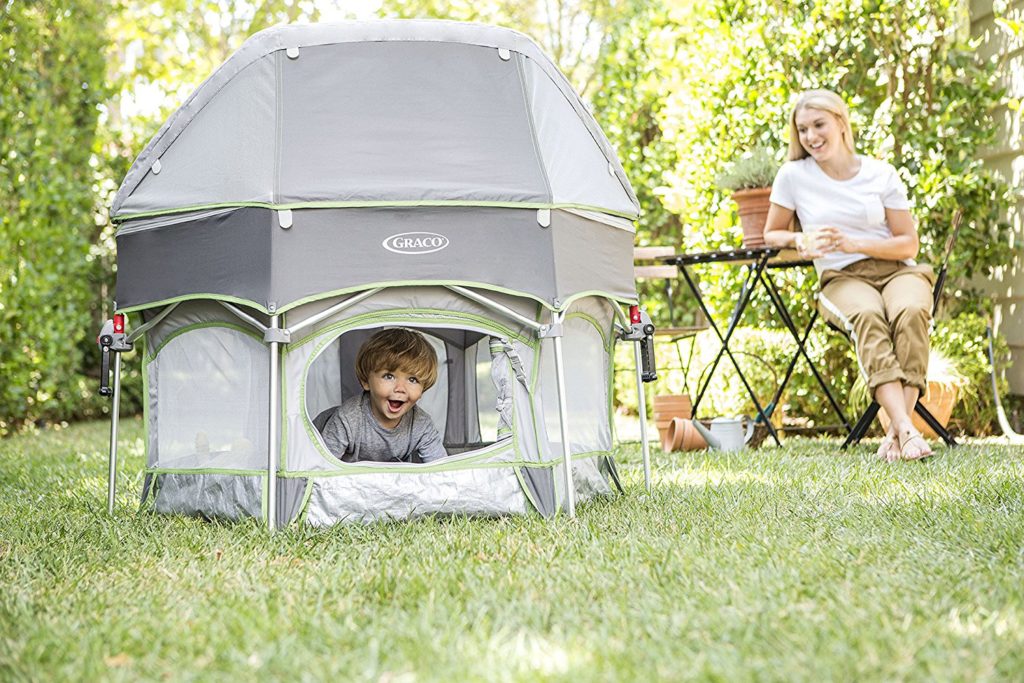 For a outdoor play, the Pack 'n Play Playard Sport is a safe, comfortable and secure spot for babies and toddlers to play. It is like a little tent for them to rest and play in. It seems like something that would be perfect as a shady spot at the beach or as a place to rest when playing in the backyard. It packs up into a convenient shoulder bag that weighs just 12 lbs and it has pockets for carrying essentials.