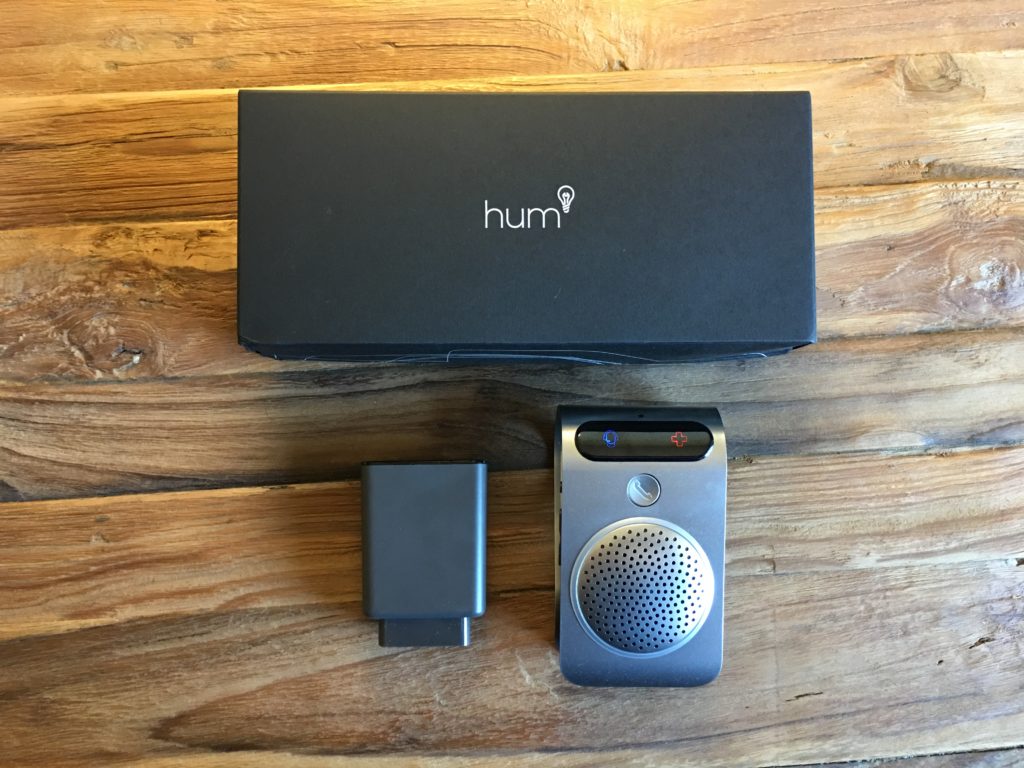 When you become a parent, a little switch in your head flips, and suddenly safety becomes the top priority. Instead of driving fast and staying out late, you become the person who won't start the car until everyone has their seatbelt on. The obsession with safety goes to the next level when your child becomes old enough to drive.
Verizon has a new gadget for safety-minded parents, the HumX, which can tell you if your engine needs a repair and send you an alert if your teen driver breaks the speed limit. It also works as a wireless hot spot, which is something my Netflix-obsessed son thought was amazing.
There are three components to the HumX. First is the Hum speaker which you clip to your visor. This works as a Bluetooth speaker for handsfree audio calls and has buttons you can use to request emergency services. The second part is the OBD reader, which you plug into the OBD-II port under your dash. And finally, you have the HumX app on your phone which gives you a log of your trips, driving score, and alerts about mechanical issues.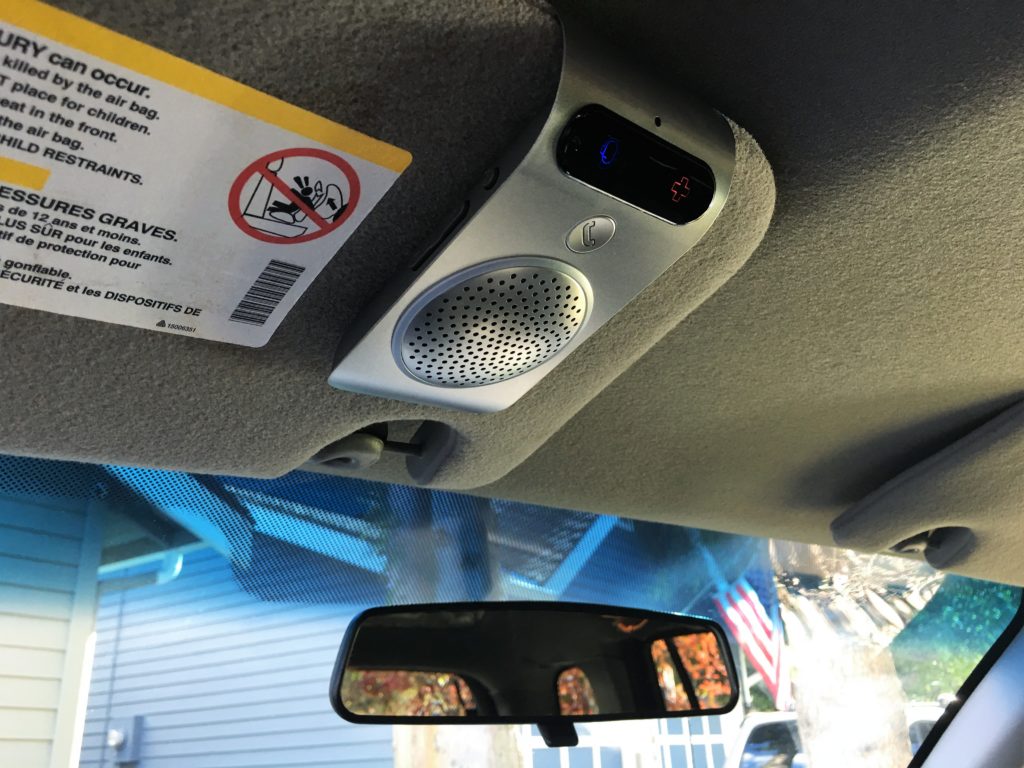 I tested the HumX for about a week and was impressed with how quickly it identified a few mechanical issues with my car, and with how it tracked my driving habits. My daily driver is a 2004 Chevy Trailblazer with about 200k miles. I had become used to seeing the Check Engine light on the dash, as mechanical issues are common with older cars. Within minutes of my first trip with the HumX, it had identified three items that needed repair, and had clear information that I could take to my mechanic.
This information puts you in a powerful position as you step into the repair center. You will know exactly what is wrong with your vehicle, instead of just relying on whatever diagnosis the mechanic gives you. You can get even more information by calling the mechanics hotline, included with the HumX service, which connects you with certified mechanics who can answer questions about your car and the error codes. With this information in hand, you will be much better prepared to push back on any unnecessary repairs.
But what about keeping teen drivers safe? HumX keeps a log of the driver's behavior and assigns a score based on factors like speed, braking, and cornering. The Hum app used your phone's accelerometer to get most of these measurements, which has the added benefit of telling you if your child uses their phone while driving. This information can be a helpful learning tool as parents teach new drivers how to safely operate a vehicle. Additionally, HumX allows parents to set alerts if the vehicle exceeds a certain speed, travels outside of a set area, or if driving occurs outside of specific hours.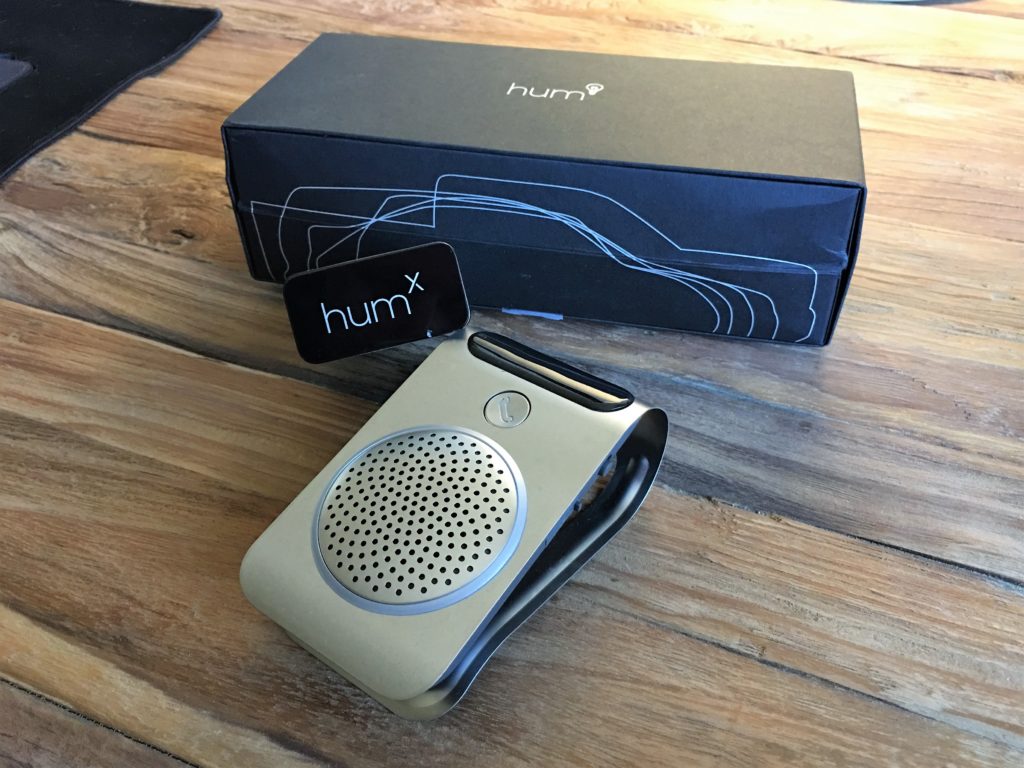 At my work, we have a small fleet of shuttles that drive us around the large corporate campus. I occasionally take these shuttles to meetings and noticed the Hum app kept a log of my trips. I realized that the app could tell that I was in a moving vehicle, and added the trip to my travel log, but it didn't know that I was a passenger. It was easy to mark these trips in the app so that they didn't count toward my driving score. But as a parent, I think the unintended benefit is that HumX will alert you if your child is riding with someone who is an unsafe driver.
I mentioned earlier that HumX also functions as a WiFi hot spot. It uses Verizon's 4G LTE network, and you can connect up to 10 devices. In my tests, HumX worked great for video and audio streaming. My son loved being able to watch Netflix on his iPad during our road trips.
HumX gives parents peace of mind about their children's driving habits and knowledge about the vehicle's maintenance needs. It is convenient to set up, and Verizon's reliable, 4G network keeps the kids in the second row entertained.
You can buy HumX at Verizon stores or online. The service is about $15/month. Verizon also has the Hum+ which has similar features, with the exception of the wireless hot spot, for $10/month.