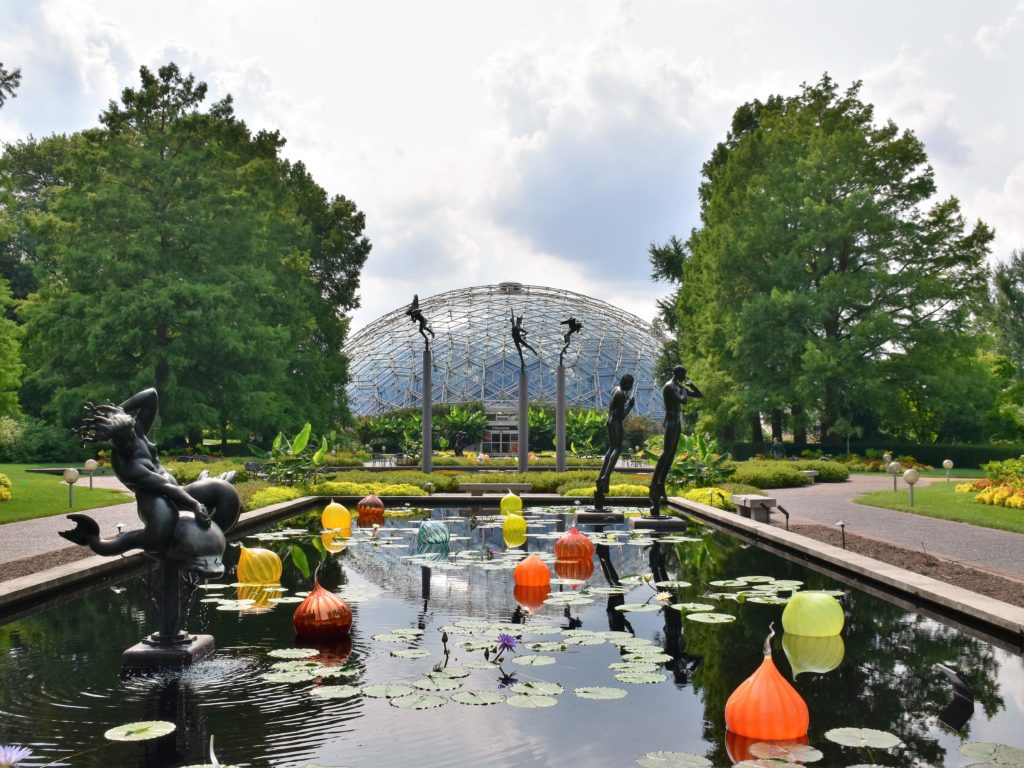 Visiting St. Louis is in July is like stepping into a sauna that is inside an oven. I had a great visit, and hope to be back someday, but I have never sweat so much in my life. I apologize to all those who came near me during the trip. I was a sweaty mess.
I was invited to St. Louis to take part in a blogger advisory panel, which was as good of a reason as any to see someplace new. The trip came a few days after our family vacation to Alaska, so I went from drinking coffee while staring at glaciers to chugging bottles of water and looking for shade.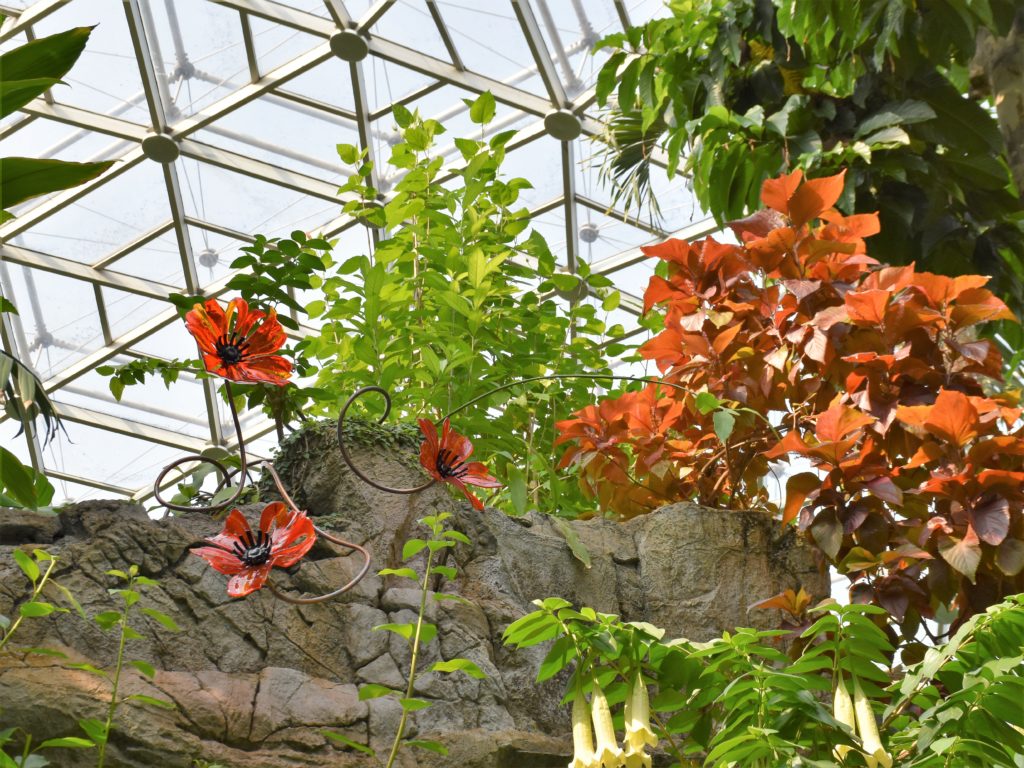 The heat may have been uncomfortable, but the trip was well worth it when I saw the Missouri Botanical Gardens. It was an incredible place and I feel like I could have spent all day touring the grounds. The visit was made extra special because of the botanical garden's staff who gave us a guided tour and explained some of the science behind the gorgeous plants that we saw. Also, we we were shuttled around like VIPs on golf carts, which was pretty darn fantastic considering the heat.
One of the most interesting items I learned was that the Missouri Botanical Gardens has a DNA Bank that tracks the genetic background of plants. It is like a genealogy tree that allows scientists to trace how a plant has changed over the years and where certain characteristics have been introduced. It was fascinating to hear about the work that went into this project. They also had the Garden of Glass art exhibit during my trip. You can see some of the glass flowers in the photo above and other pieces floating in the reflection pool below.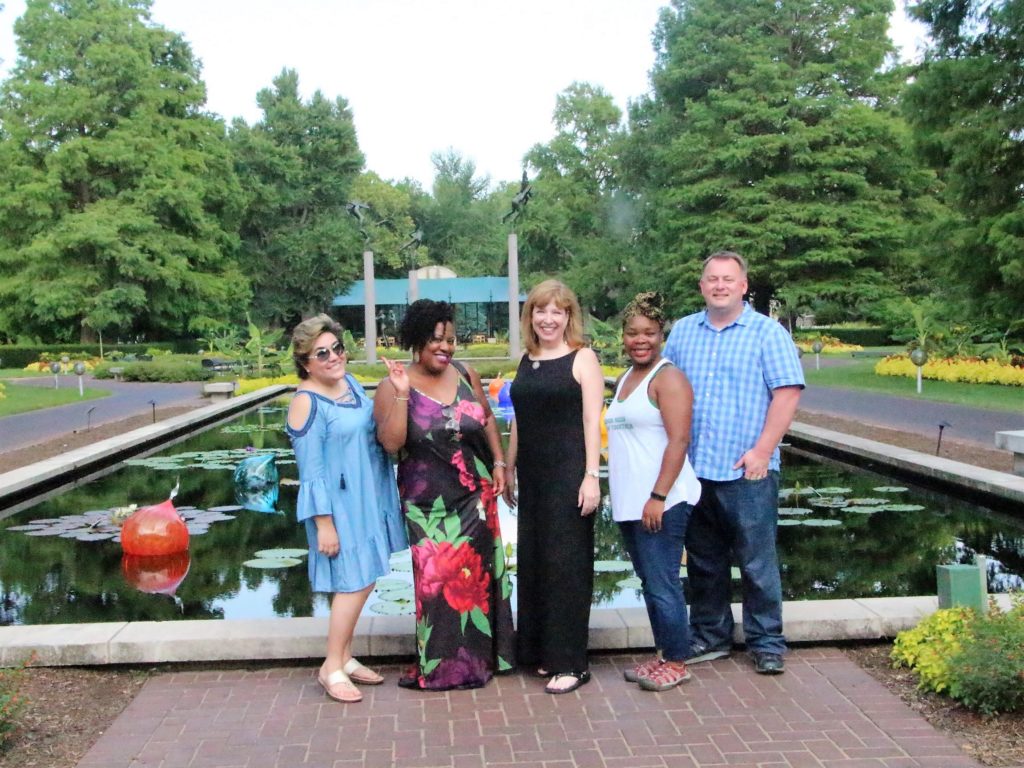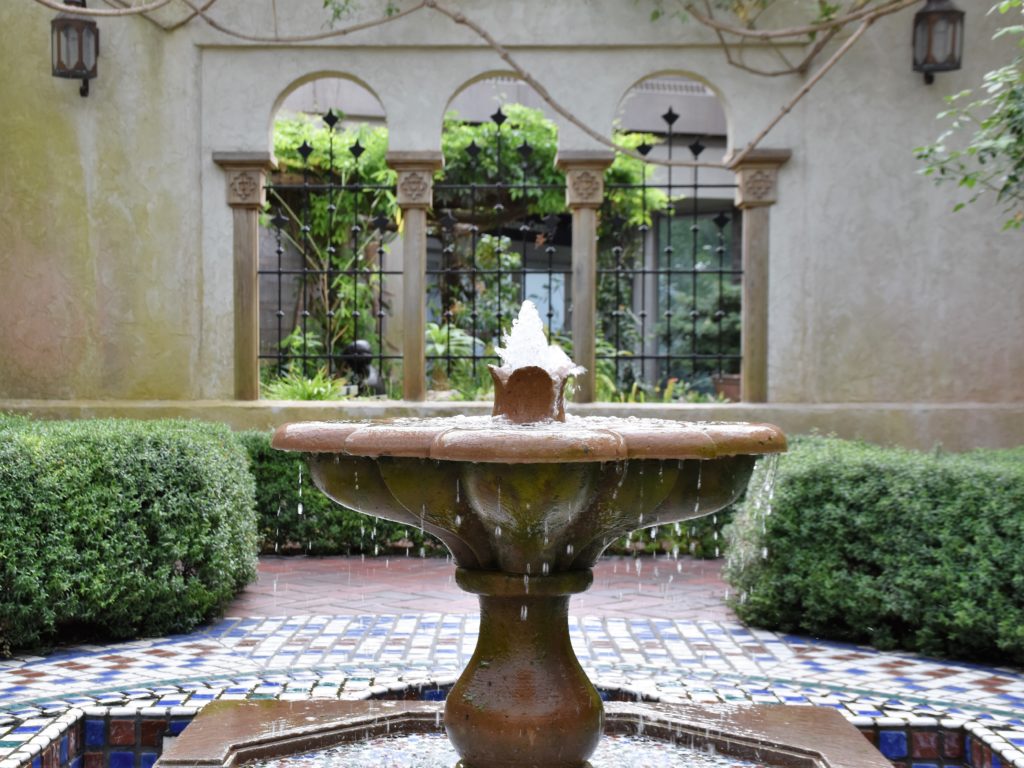 The blogger panel and trip was arranged by Monsanto (they paid for my hotel and airfare), and I appreciate their interest in hearing my opinions. It is no secret that we have strong opinions about food in the Pacific Northwest, and I was eager to share my point of view with the company's staff and leaders. It was also an opportunity for me to learn about the company, hear about their research, and to meet some of the people who work there.
Talking with the employees was a surprise highlight of the trip. I met Jerry Hayes who is a world-renowned expert on bees. I spoke with the company president and CEO Brett Begemann. I also had a wonderful experience having dinner at one of the employee's homes, and getting a tour of his farm. It was inspiring to hear how he paid for college by selling the vegetables he grew in his garden. And that he is now teaching his daughter's the same work ethic by growing and selling vegetables from their family farm. I left with a serious case of garden envy, and an appreciation to his family for welcoming us into their home.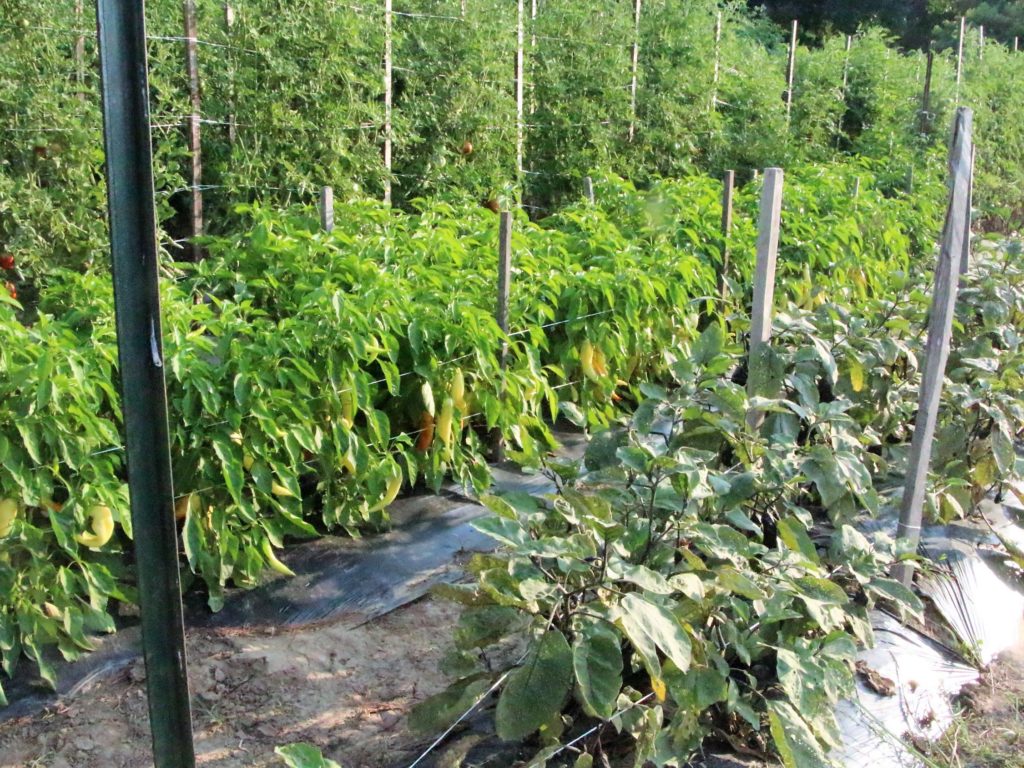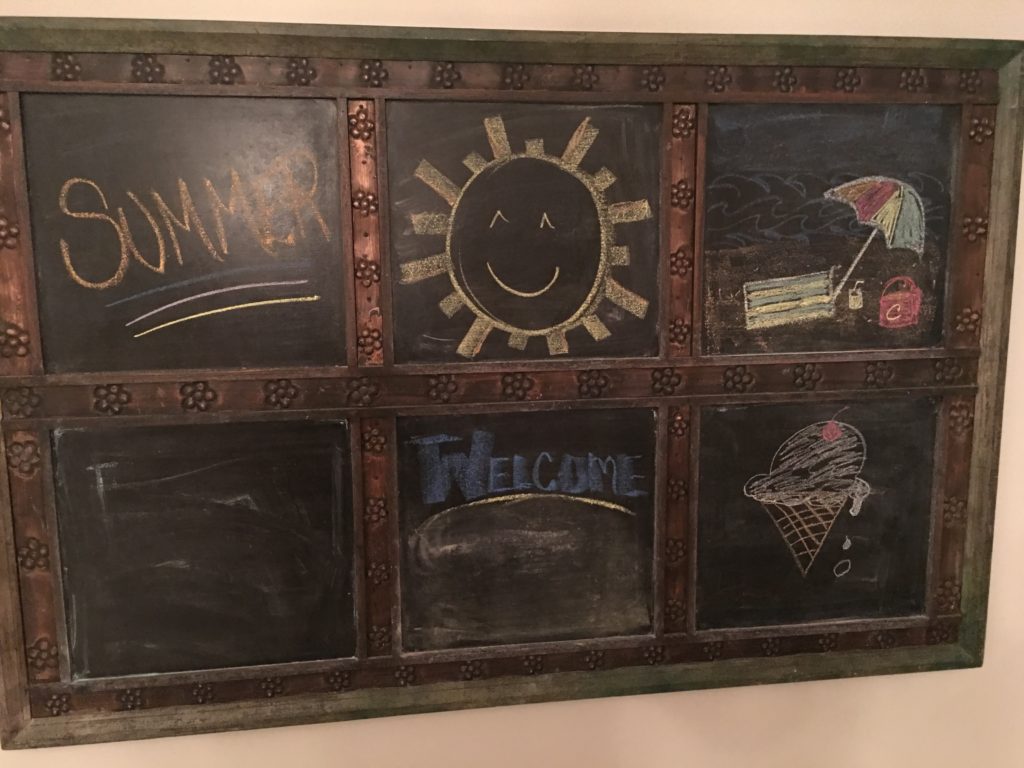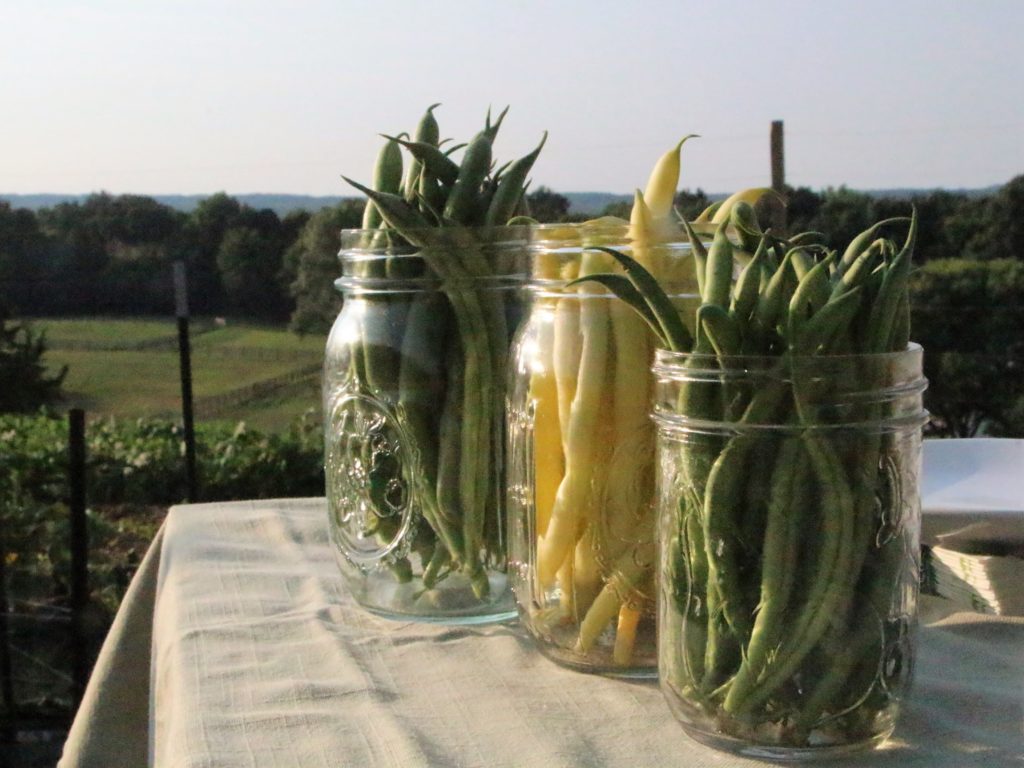 The next day I did something that was exhilarating, and terrifying. I put on a bee suit and got up close and personal with a bee hive. Jerry Hayes is Monsanto'shoney bee health lead and one of the leading authorities on the topic (check out the profile in Wired magazine). As the bees buzzed around us, Jerry gave a look inside the hive and told us about some of the environmental factors that have lessened the number of honeybees, such as the varroa mite. He encouraged use to plant more flowers in our garden. Flowers are nicer to look at than grass, and they attract bees, he said.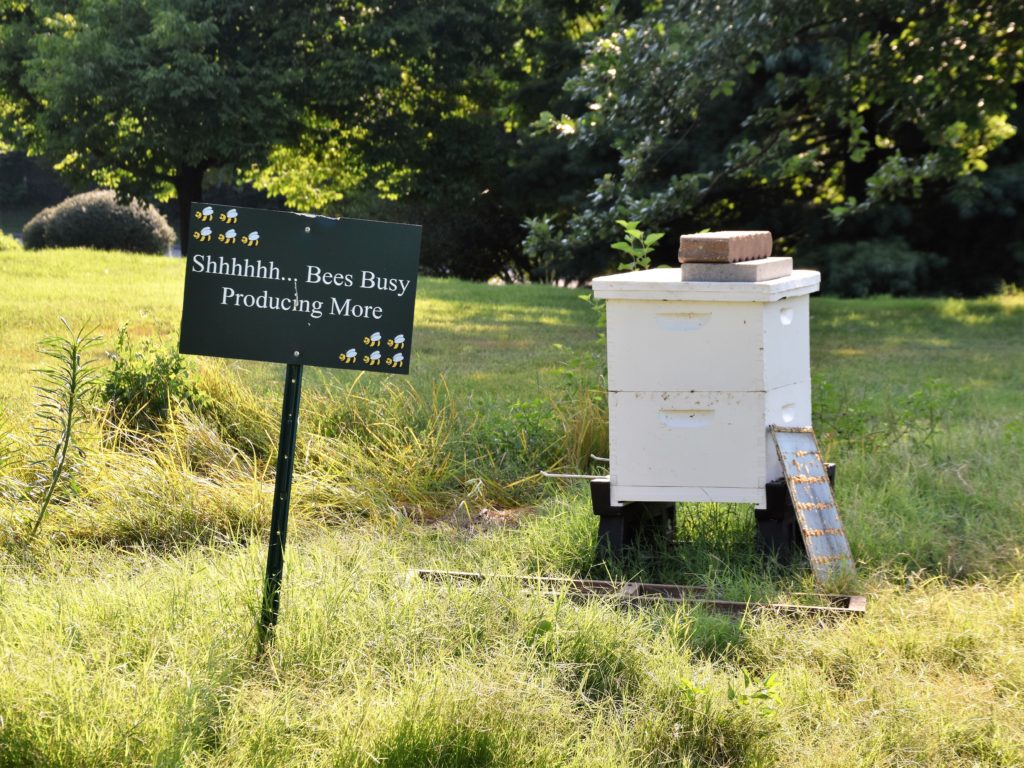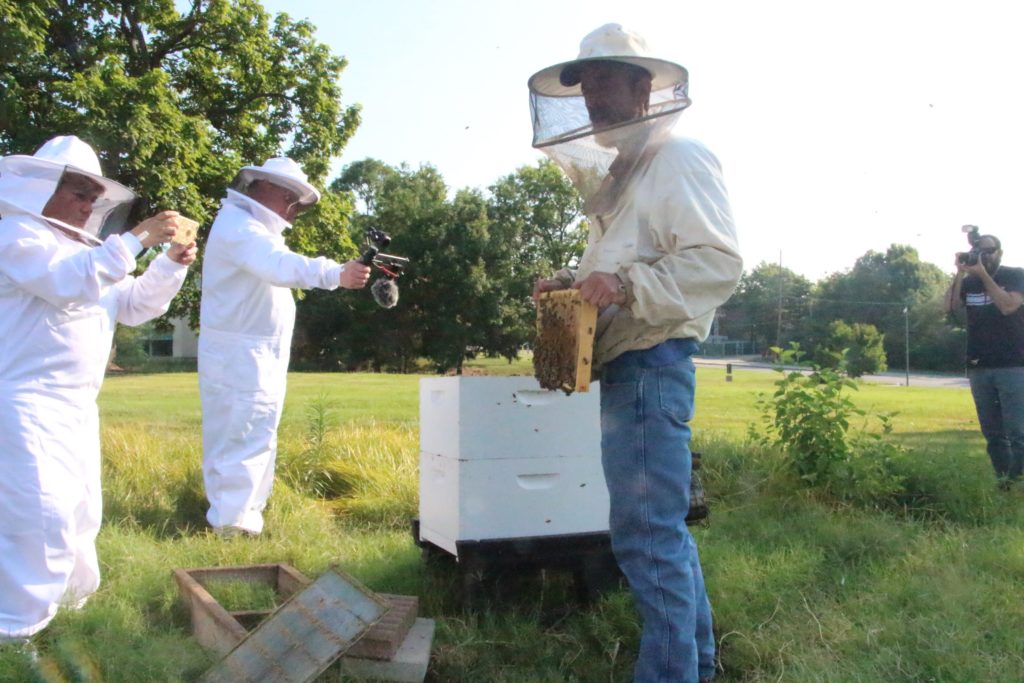 After spending time with the bees, we had a tour of the research areas and learned about modern agriculture. My family's dairy and farm in Minnesota seemed low-tech compared with what we were shown in the research labs. We saw a demonstration of high tech sensors and automated tractors that would allow a farmer to control their farm from a smartphone. We also saw greenhouses filled with new varieties of crops that would give farmers better yields, and that were resistant to pests.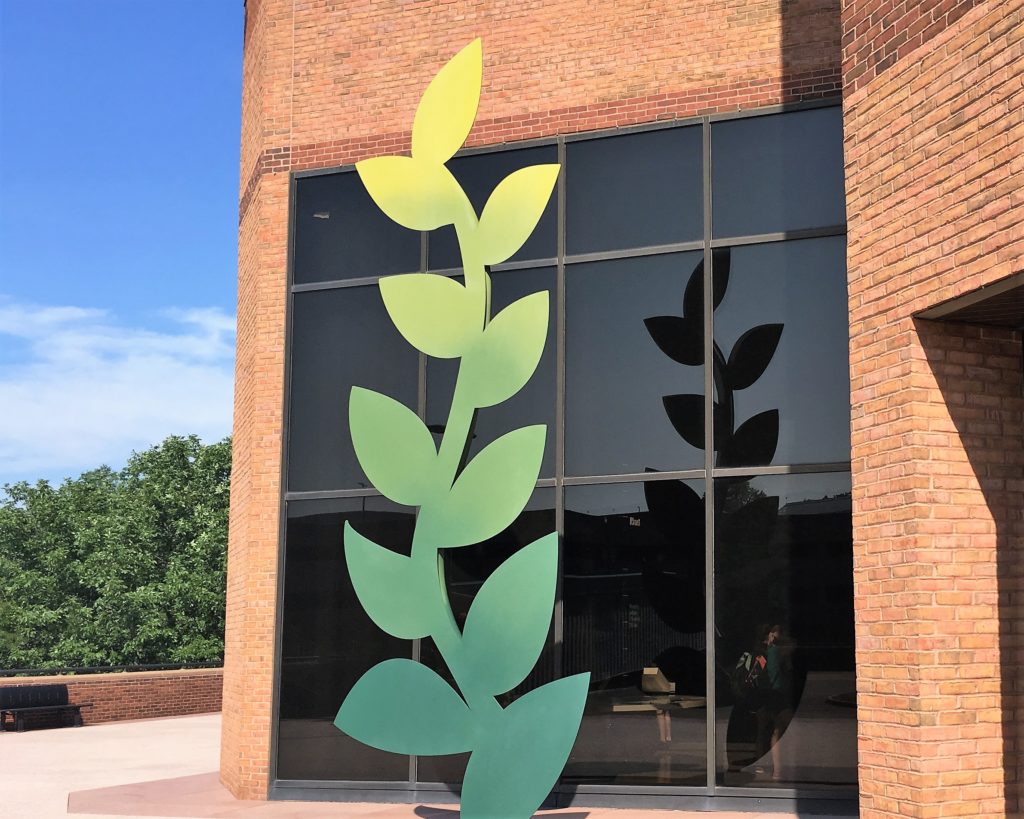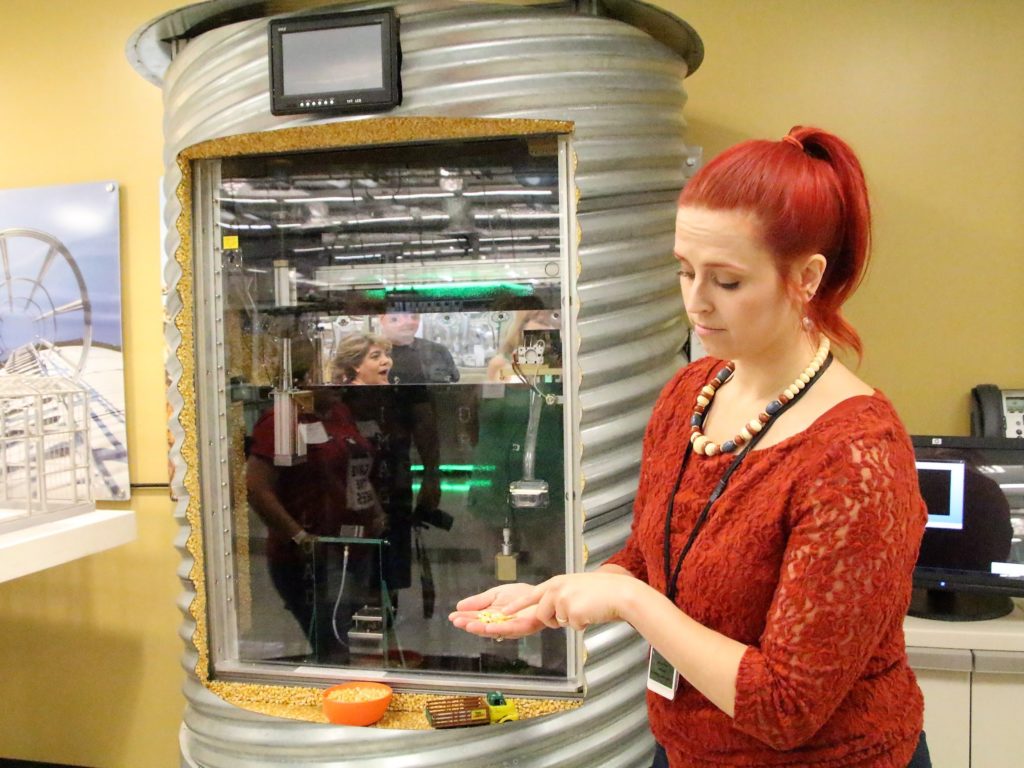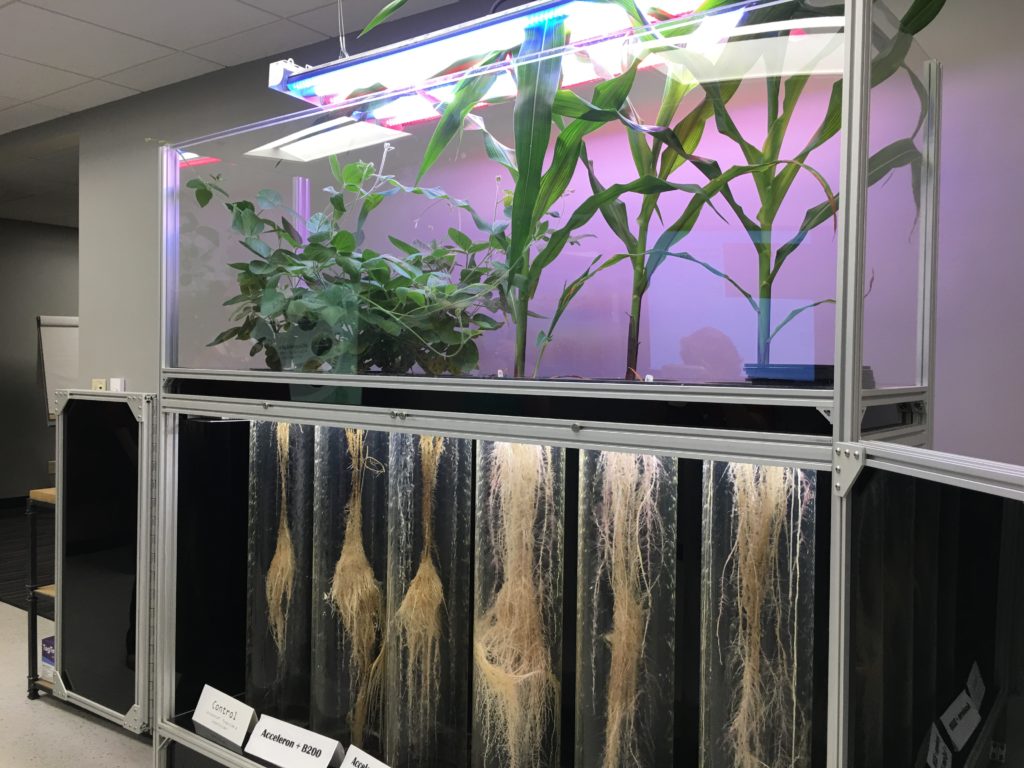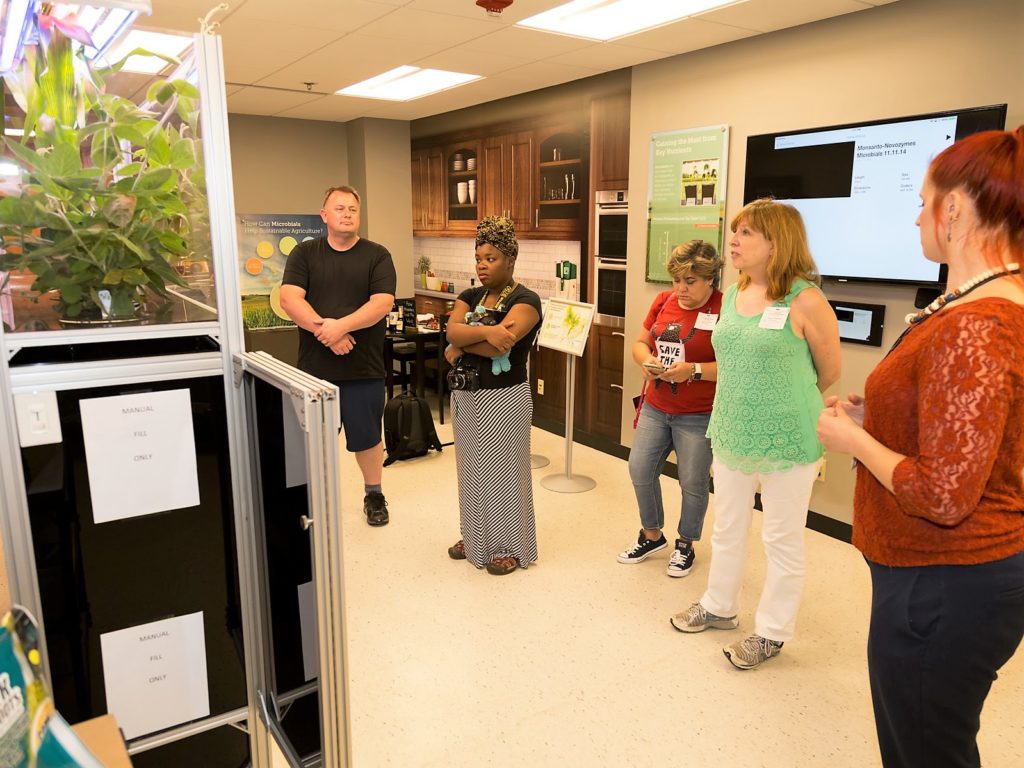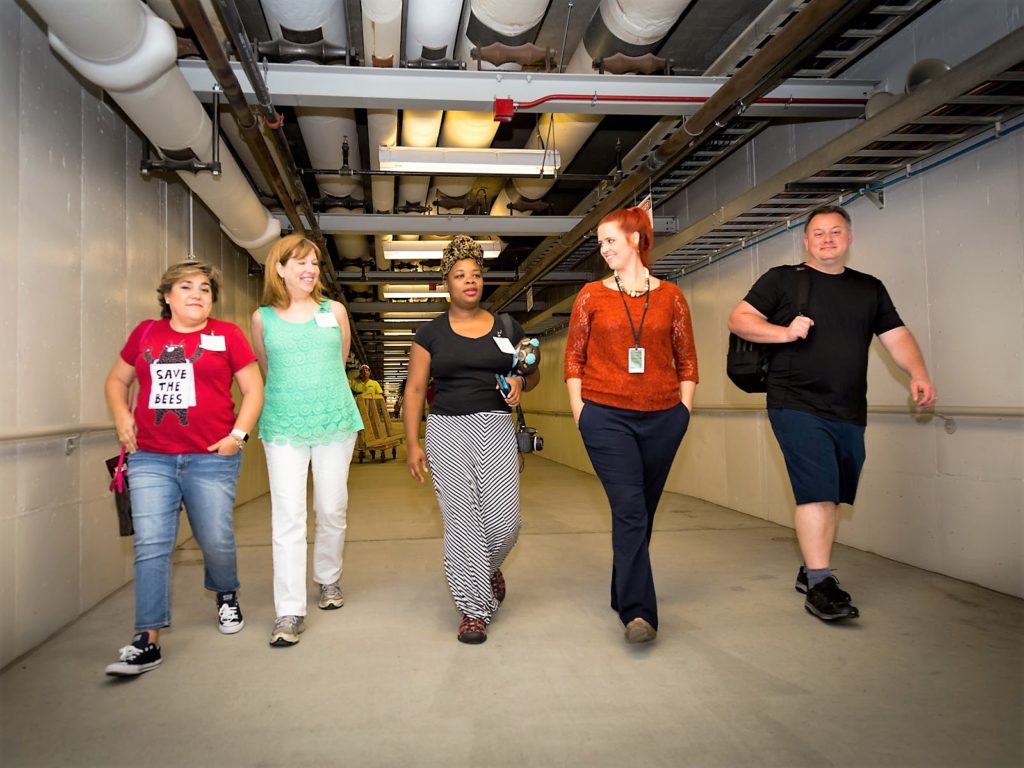 Before our panel discussion on the last day of the trip, we met with the company president and CEO, Brett Begemann. I am used to working with opinionated, type-A executives, but meeting with Brett was something different. He was an approachable, and overall nice guy. I expected to see the typical exec behaviors of a short attention span and frequent glances at a smartphone, but Brett wasn't anything like that. He stayed engaged with us for the full hour of conversation and seemed genuinely interested in hearing our perspectives.
I also appreciated hearing Brett's point of view as he talked about how farming changed over the past few decades. He talked about how we moved from a culture where most people in the United States had a farm to our modern society where few people understand what goes into growing food. We talked about the importance of land and water as vital resources, during which it was apparent that sustainability was top of mind for him. And we talked about the Monsanto company and its impact on agriculture. I appreciated his candidness throughout the discussion, and especially for the time he took out of his day to meet with us.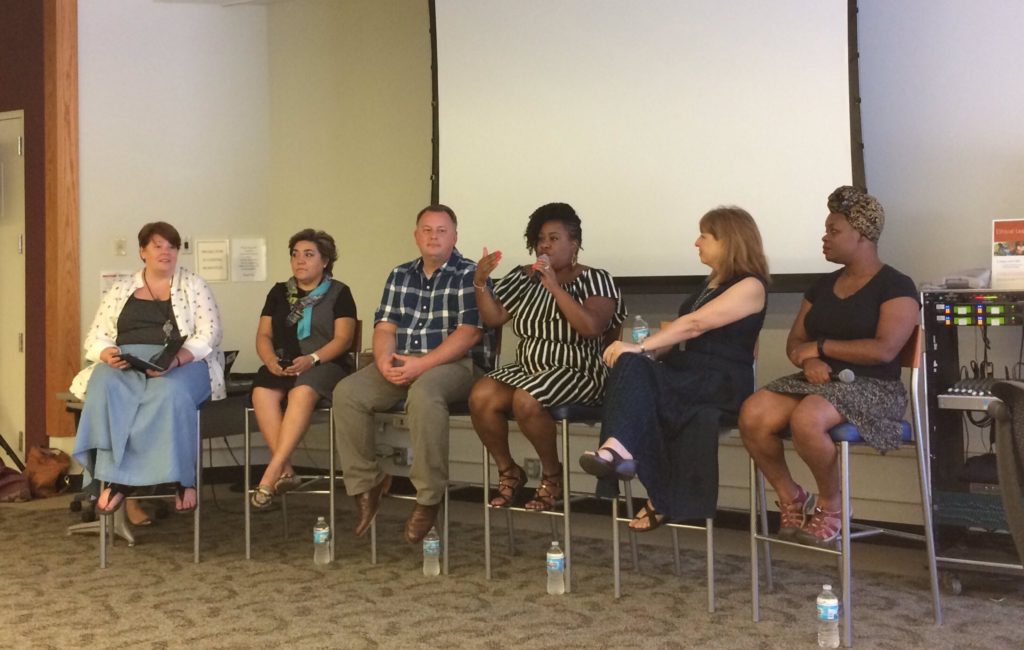 I didn't have enough time to see the St. Louis Gateway Arch on this trip, which means that I will need to visit again. But it will be hard to top this visit. When I think about the dinner at the farm and all of the great people I met, it was a pretty great trip.