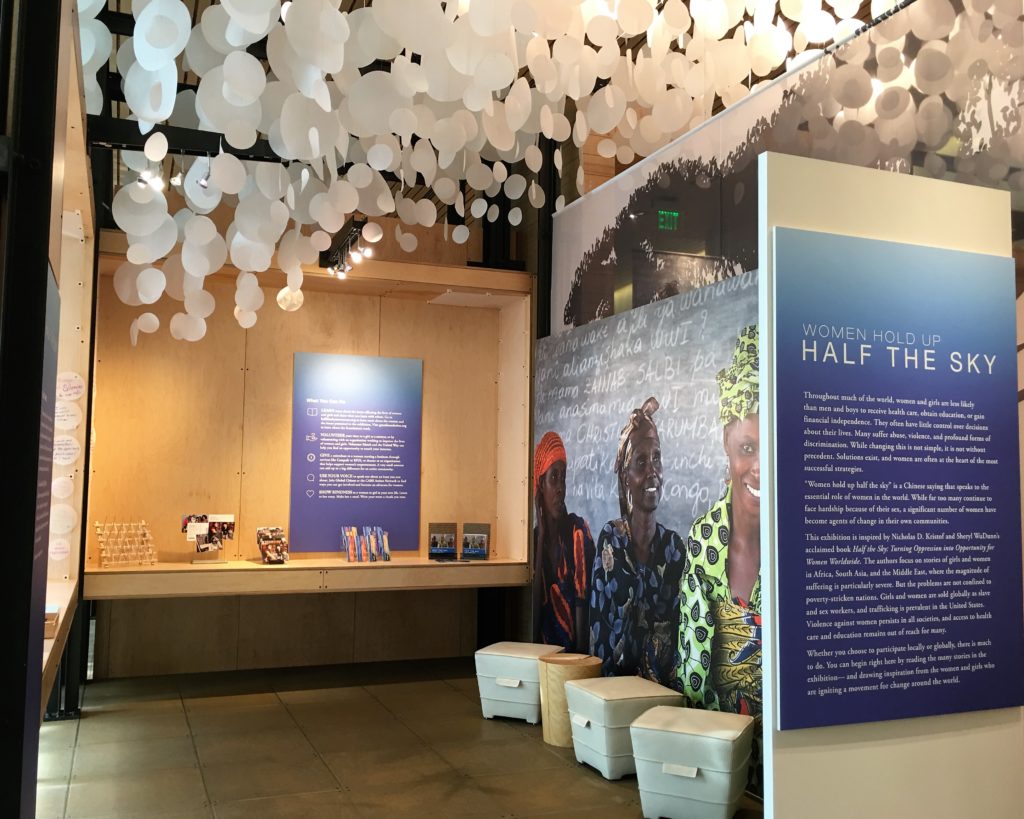 Women Hold Up Half the Sky is a new, special exhibit at the Bill & Melinda Gates Foundation Visitor Center in Seattle. The exhibit was inspired by the critically-acclaimed book, Half the Sky: Turning Oppression Into Opportunity Worldwide, and features stories of women who have changed their lives through education, economic empowerment, courage, and hope.
I attended a preview of the exhibit, which will be on display through January 27, 2018. It is a thought provoking addition to the visitor center, and as it offers an interesting change from the other exhibits which are primarily geared for family audiences.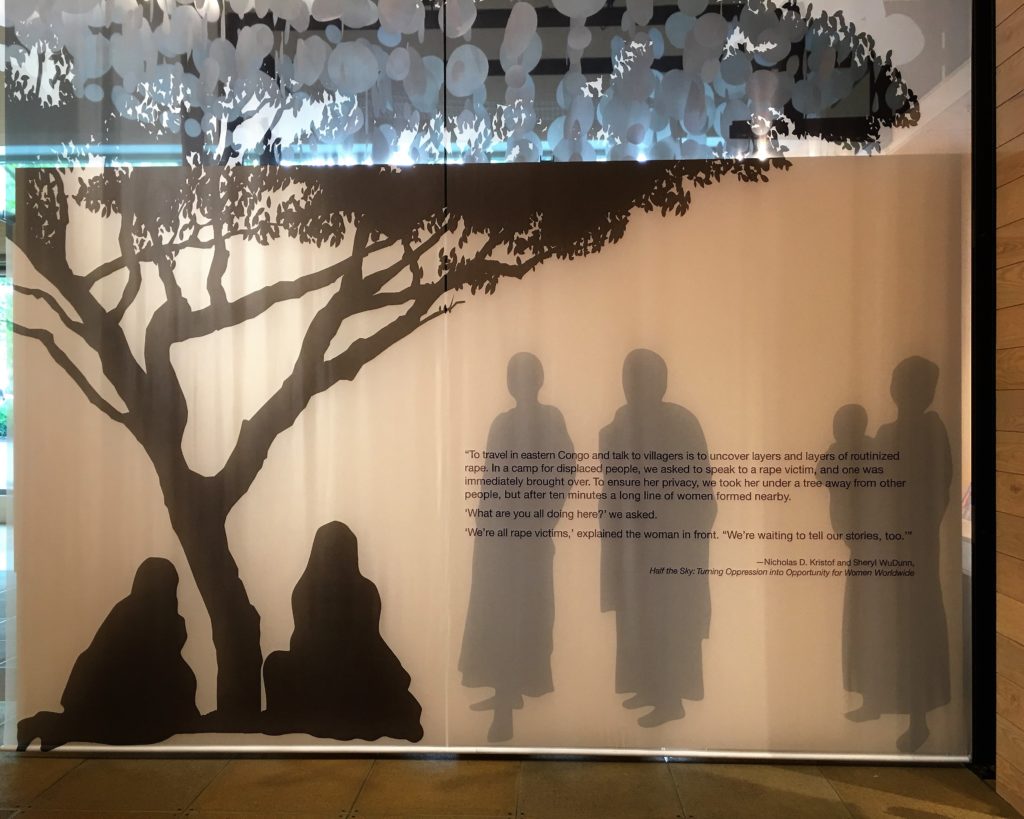 Women Hold Up Half the Sky covers challenging topic of disparities in access to health care, education, or the opportunity to gain financial independence that women face in many parts of the world. The exhibit shares the stories of several women, which helps visitors understand how women in many places have little control over decisions about their lives. Many suffer abuse, violence, and discrimination.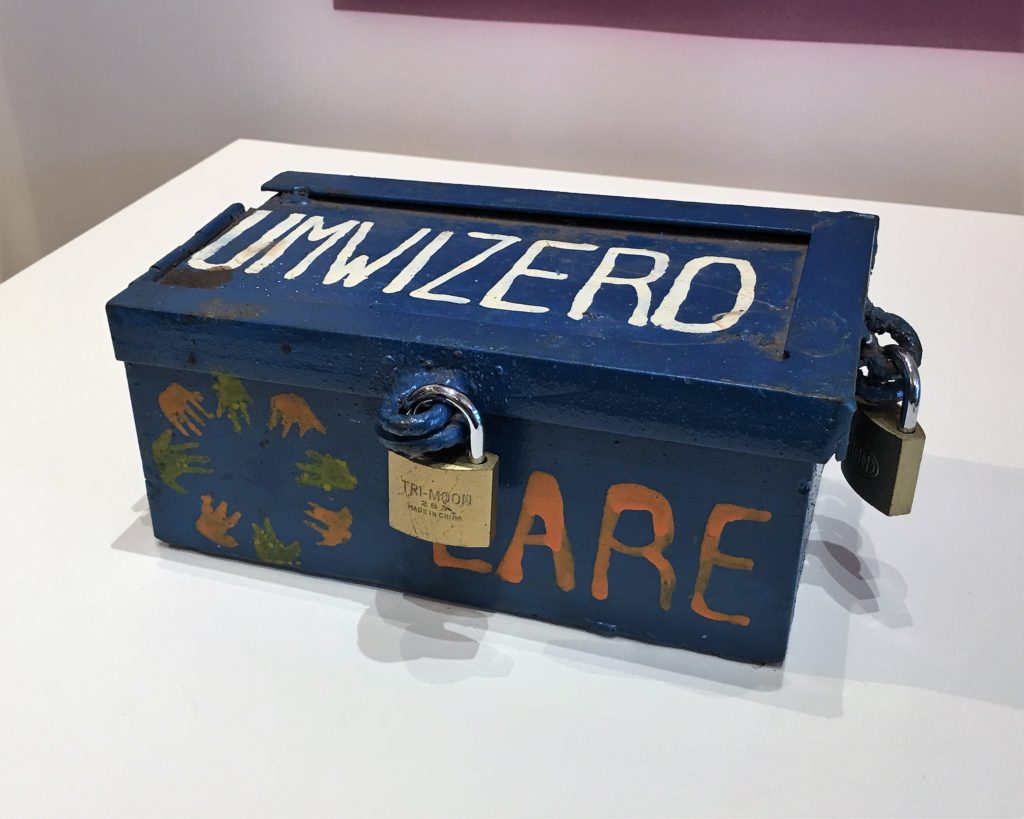 I found it interesting to learn about the profound change that can come from access to education and health care. Economic empowerment plays a large role as well. In one example, the exhibit shows a CARE Cashbox, which are used by women's solidarity groups to save money and to make small loans. The cash box has three locks, which ensures that all three women in the group must be present to open it. The exhibit teaches visitors that something small, like a $2 loan from the women's group, can help a woman start her own farming business.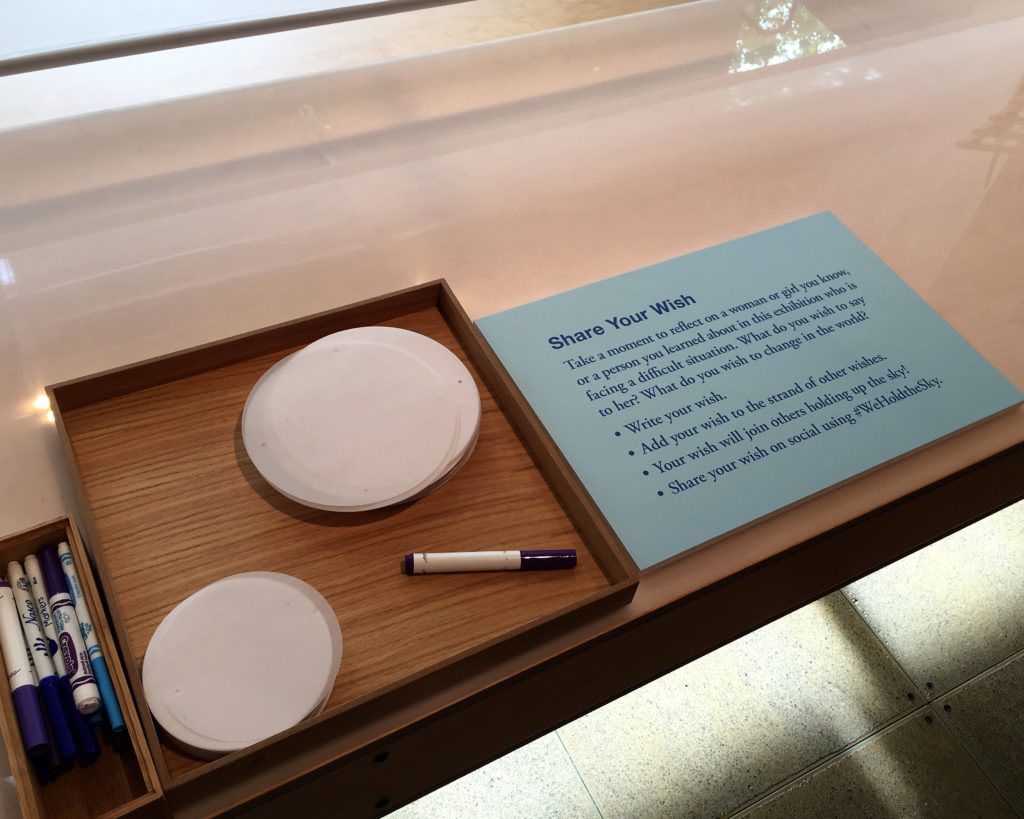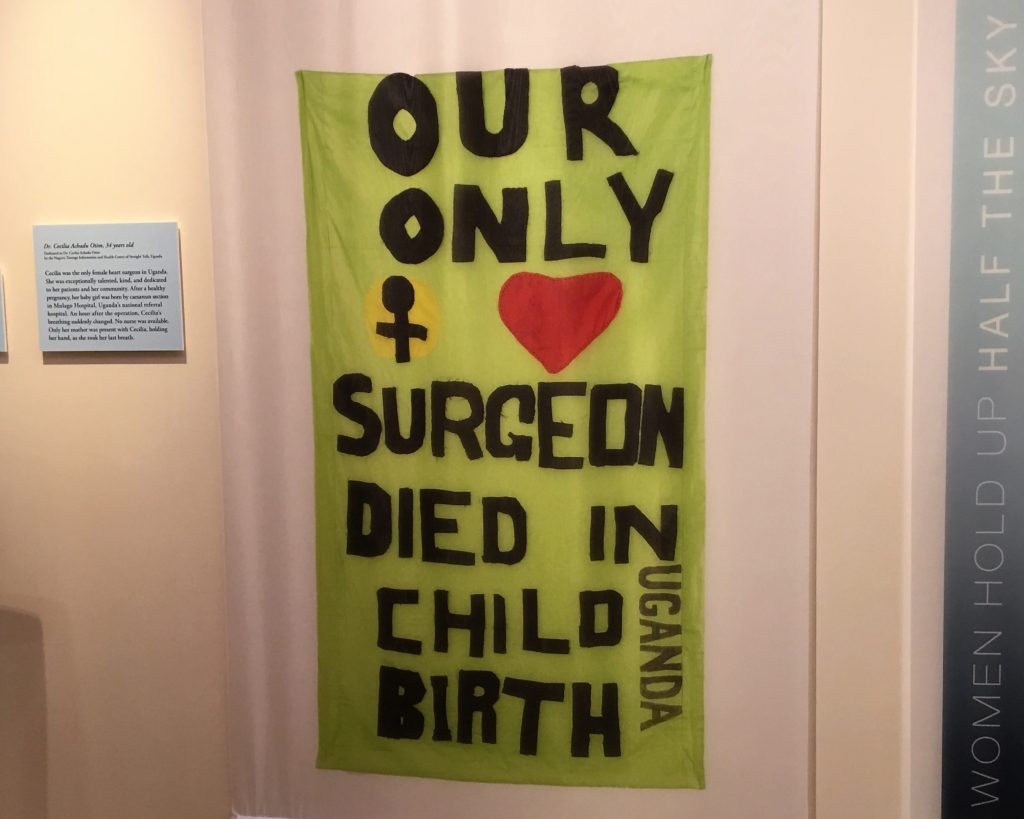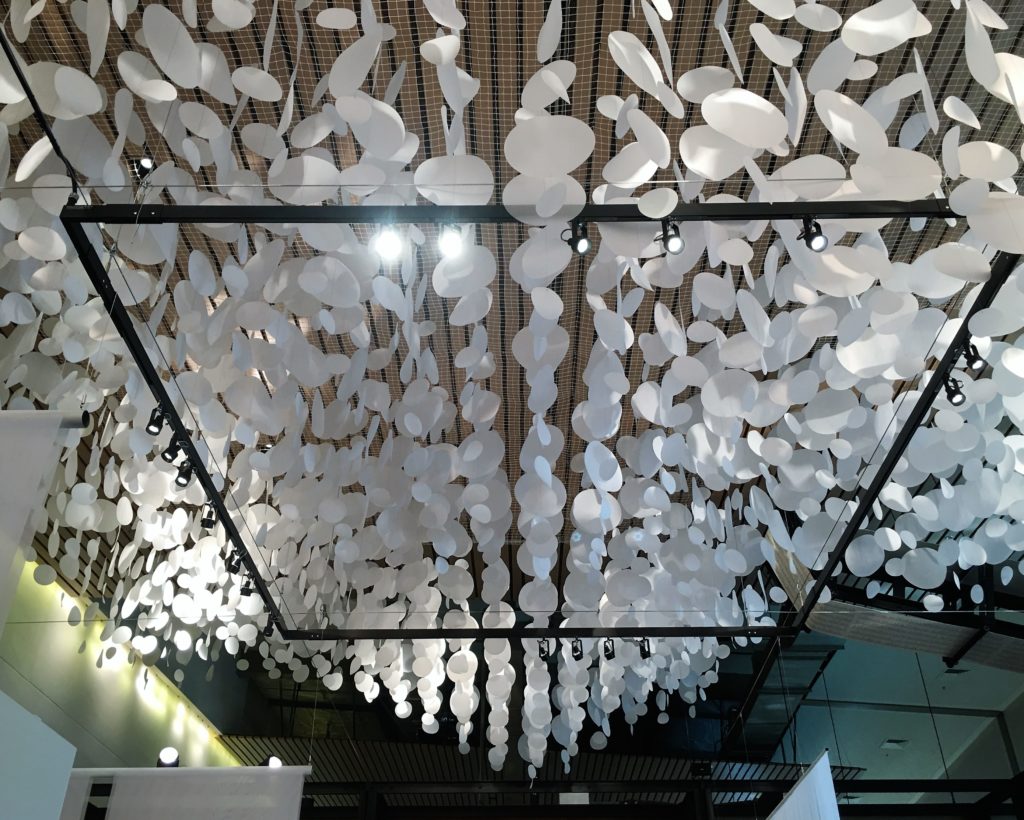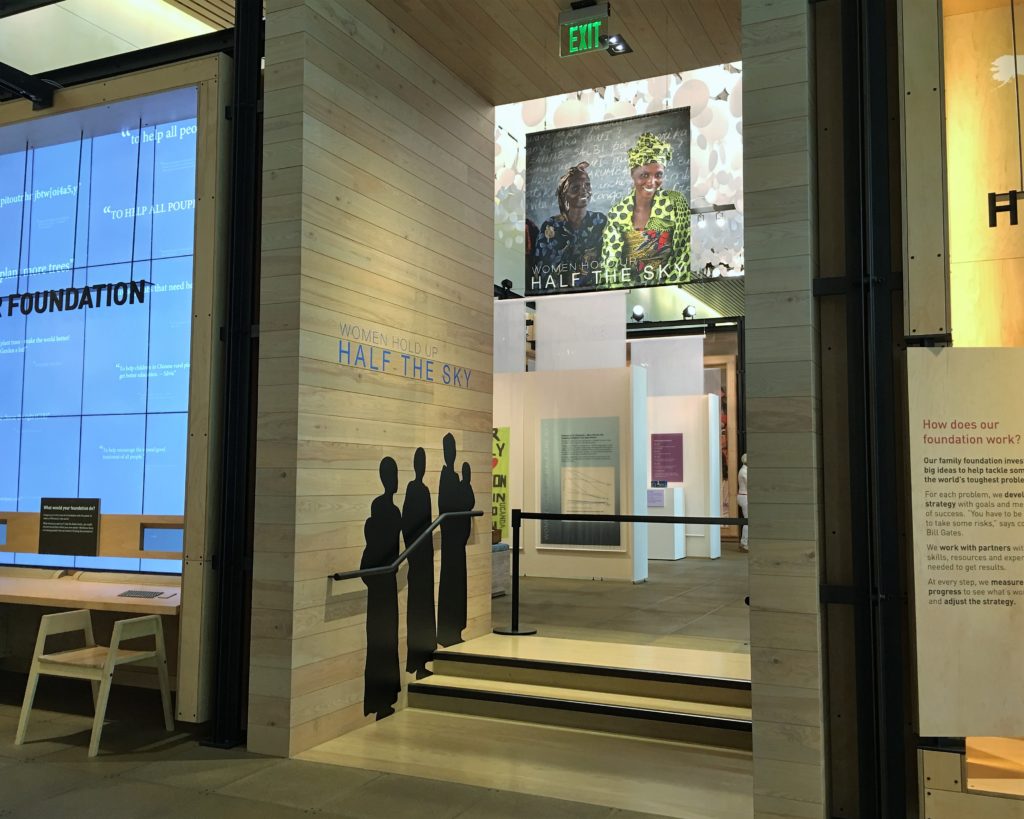 Women Hold Up Half the Sky is scheduled to remain through January 27, 2018. It is great to see rotating exhibits being introduced to the Bill & Melinda Gates foundation visitor center. It gives visitors a reason to make repeat visits, and is an opportunity to educate visitors on new topics. The Bill & Melinda Gates Foundation Visitor Center is filled with many other interactive exhibits that challenge you to think about some of the world's toughest problems. This latest exhibit fits right in.
You can stop by the Gates Foundation Visitor Center any time that it is open – no reservation is required. Admission is free. There is a parking structure (for a fee) adjacent to the visitor center or you can just walk over if you are visiting the Seattle City Center area.