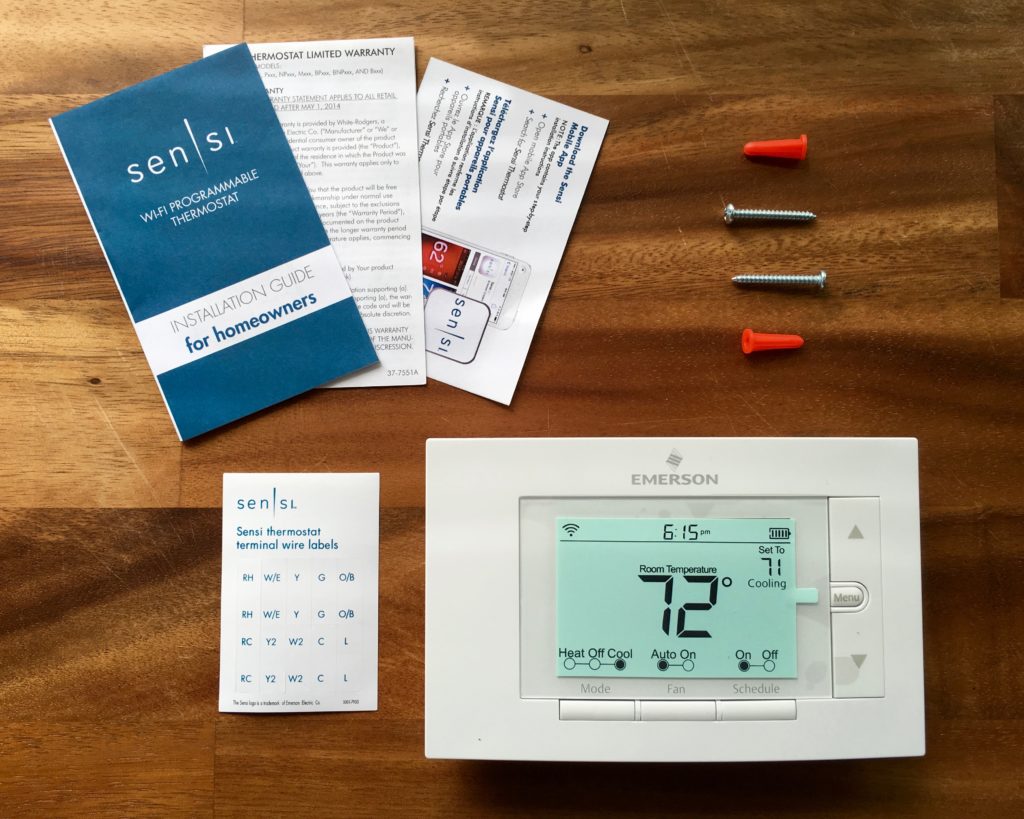 Here's the thing about smart devices. They are supposed to make our lives easier, but they often make simple tasks more complicated. Take the GE Smart Light Bulbs for example. They sound great until you realize that what was once literally as simple as flipping a switch now requires five steps to turn on a light in a room.
Most smart devices come with big promises. The Nest thermostat I installed a year ago promised significant energy savings, but ultimately killed my son's goldfish when it allowed our house's temperature to drop to freezing while we were on vacation. My biggest gripe about Nest is that I constantly had to outsmart the thermostat. Its algorithms would automatically decide when to turn on and off our heater, which led to this constant battle of having to turn on/off the heat manually. Goldie the goldfish might not be around to appreciate it, but I found a bit of irony in this post on the Sensi Twitter account.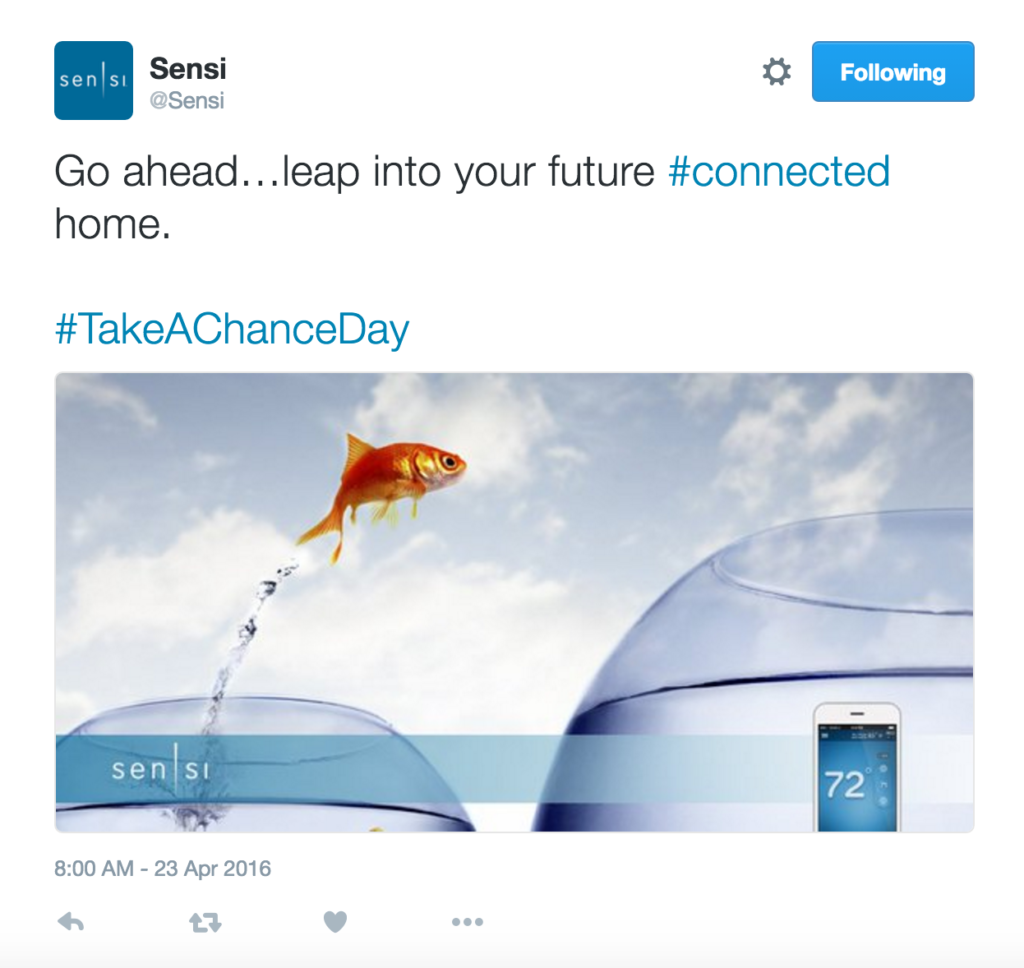 My final straw with Nest came around Christmas when a software update killed the thermostat. The short version is that I had to pull Nest off the wall, connect it via USB to my laptop, and then recharge and reboot the system. When your family is in town for the holidays, it is hard to explain that the house is freezing because your thermostat has buggy software. It was time to make the leap and try something new.
As I researched other smart thermostats, I found a lot of positive reviews for the Sensi Wi-Fi Programmable Thermostat and decided to give it a try. Sensi retails for about $100 – $150 (compared with $250 for Nest) and has all of the features and convenience you would expect from a smart device.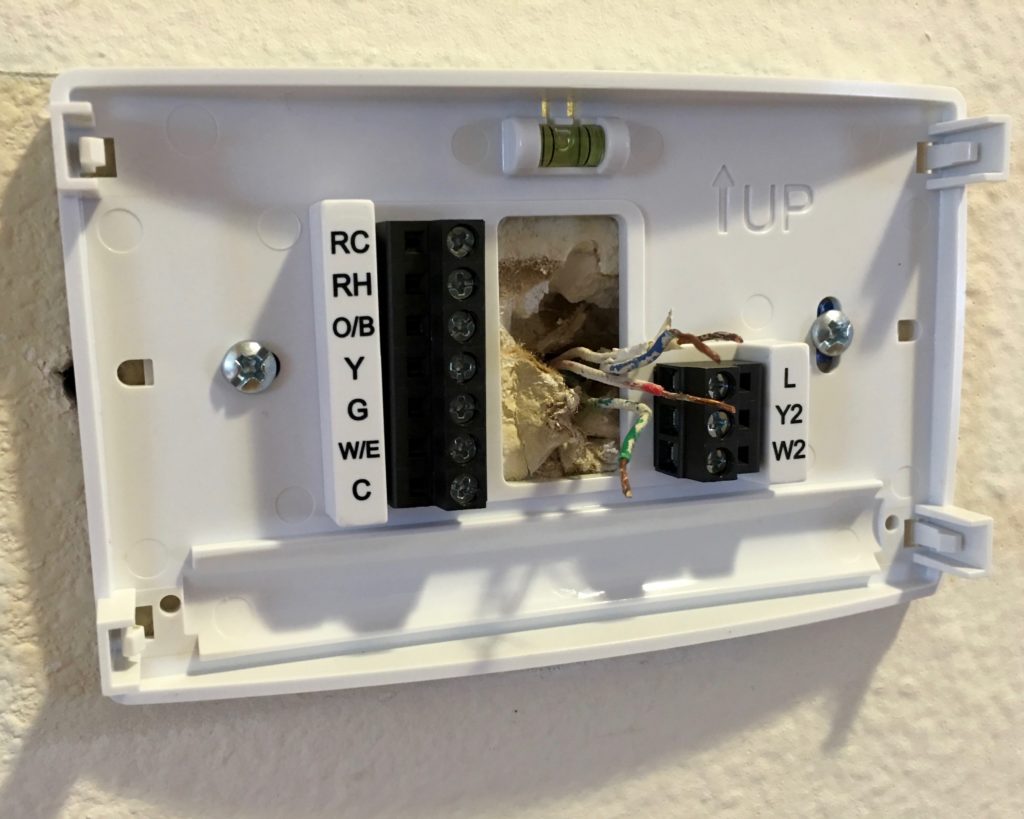 How to Install a Sensi Thermostat
The Sensi thermostat is simple enough to do on your own, but you can also get a professional to do the work if you'd prefer. They sell two models: the DIY version that I used and a Pro version for professional installers. The only real difference between the two models is the warranty and the instructions that are included.
Sensi is designed to work with the existing wiring and is universally compatible with most gas, oil, geothermal, heat pump and radiant heat systems. Odds are that if you have an existing heat or cooling system, it can be controlled with the Sensi thermostat.
The most challenging part of installing Sensi was opening the plastic packaging. You know the kind that requires a chainsaw, a hatchet, a blowtorch, and a hattori Hanzo sword to open. After I had the parts in hand, the installation process was pretty straightforward.
Sensi comes with the thermostat unit, stickers for labeling your wires, instructions, and mounting screws. The only tool you need is a screwdriver (phillips for the mounting screws and a small flathead for the wire brackets).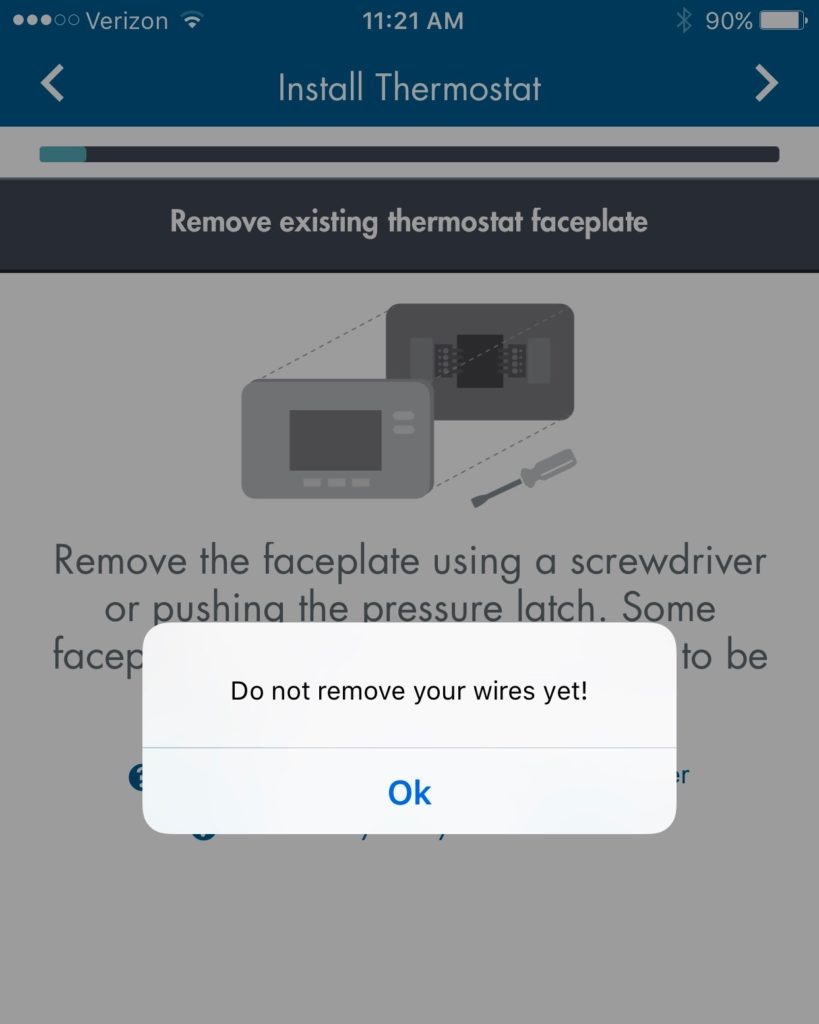 The really smart thing about Sensi is that the app guides you through each step of the installation process. The app is user friendly and includes some fool proof steps like making you take a photo of your existing wire setup before detaching the wiring for labeling. It has a wizard that asks about your home's heating/cooling set up, asks what color/type of wires you have, and then shows you a very clear diagram of where to connect everything. This process took me about ten minutes from start to finish.
Another smart choice is to use your phone when it comes time to enter the password to connect to your home's Wi-Fi network. With the Nest thermostat, you have this tedious process of turing the dial back and forth, having to press in to switch to alternate characters, to enter your password. The Comcast xfinity router I use came with a password that has 16 characters, which is a real pain to enter using Nest's system. For the Sensi thermostat, I could just use the regular keyboard on my phone, which made the process much, much easier.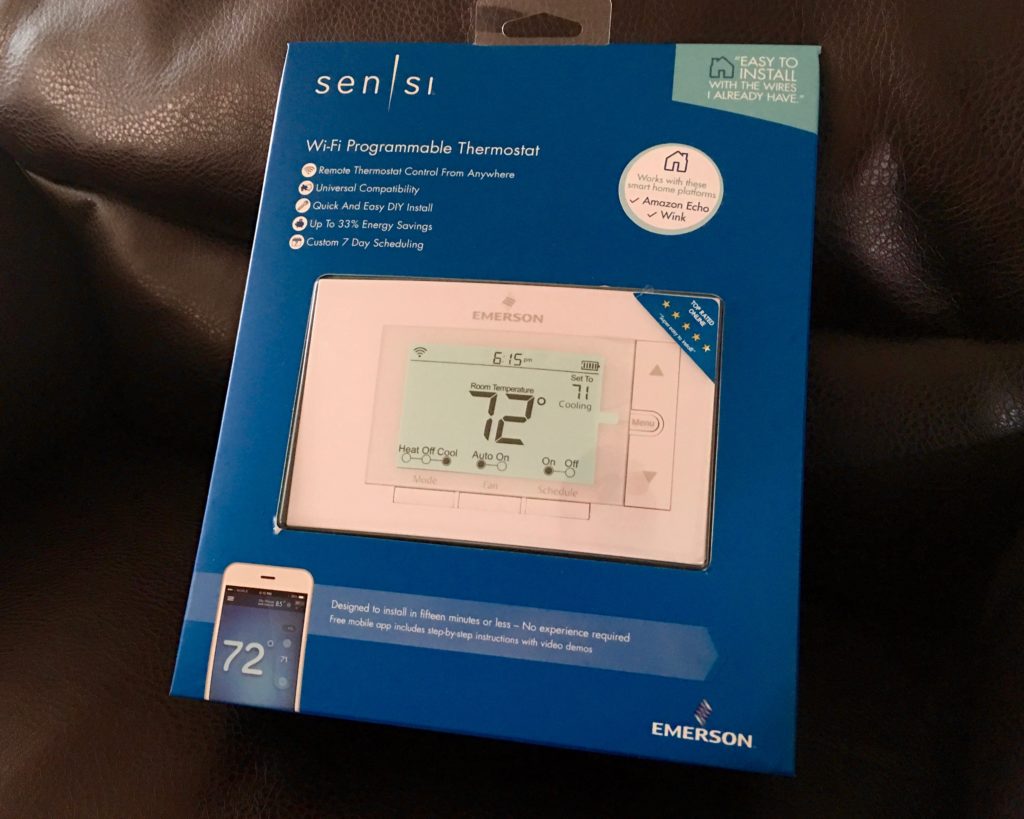 A Smart Thermostat with a Smart Design
Sensi is a smart thermostat, but it can still work without a connection to the internet. I mention this because my Comcast xfinity service isn't the most reliable thing in the world. This used to be an issue when I had Nest, as I was constantly having to reconnect the thermostat. Sensi doesn't have this issue and reconnects on its own whenever xfinity has an outage.
On the back of the thermostat, you'll find two AA batteries that provide back up power for Sensi. The power in Sammamish, WA tends to go out whenever we have a windstorm. These batteries help Sensi retain your settings even when the power goes out.
Sensi has features like temperature alerts, shows local weather, a keypad lockout (if you don't want your children messing with the thermostat), indoor humidity readings, and fan control. It runs securely on your home Wi-Fi network, which gives peace of mind knowing that only you can control it.
I liked the design of the Sensi thermostat because it blends in with the other equipment in my home. The Nest thermostat looked great on its own because of its round, metal design but looked out of place on the wall (like a HAL 9000 glowing eye every time we walked by it). Sensi looks like your standard thermostat, which is actually a pretty nice thing. It fits into your home without looking out of place.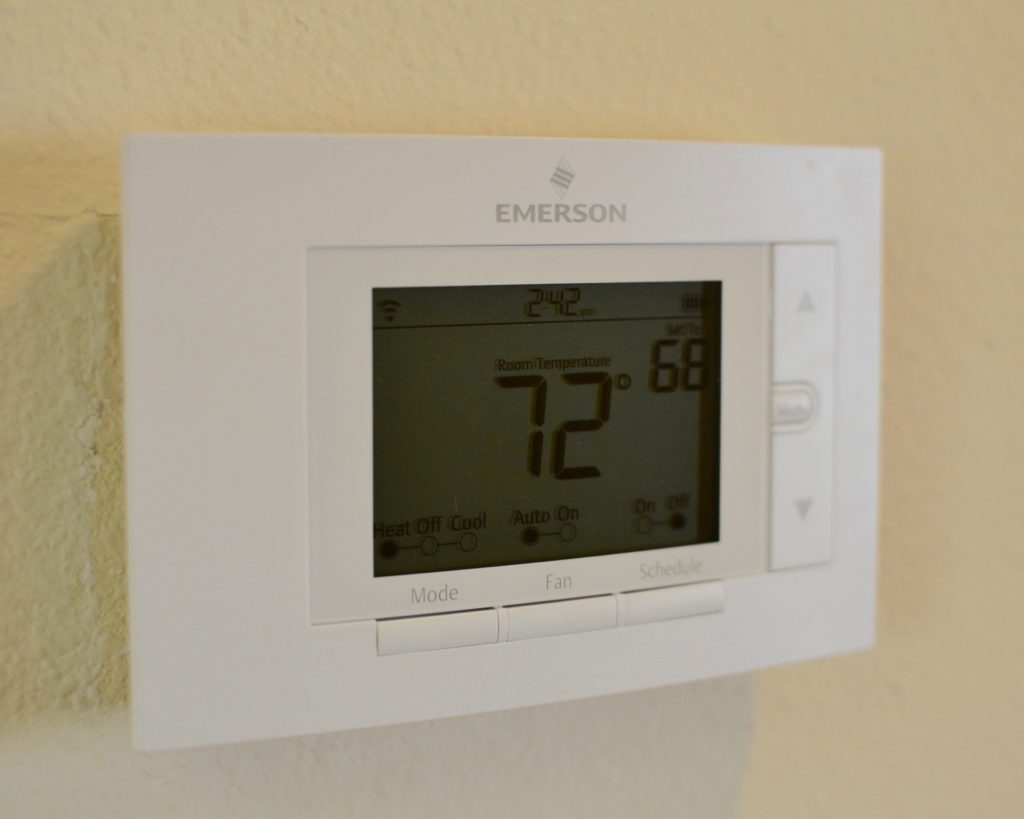 Remotely Control Your Home's Temperature
To control Sensi remotely, you just need to install the free mobile app (compatible with Android and iOS). This is the same app that you use during the installation process.
The app works like a remote control so that you can set, change and schedule your home's temperature from your couch or anywhere in the world. The app is very easy to use and doesn't require you to dig through various menus to adjust the heat. Emerson did a nice job with making the Sensi app very easy to use.
Through the app, you can set a custom seven-day schedule that can help you keep energy use under control. This is one of the biggest differences between Sensi and the Nest. Sensi gives you full control over when your system needs to turn on and off. Nest is a "learning thermostat" that uses motion sensors to track when you are at home and automatically turns on/off the heat. I prefer Sensi's approach because I can program the thermostat around our work/school schedules and easily adjust it to stay off during the hotter months.
Smart devices are like tattoos and bumperstickers, nobody seems to only have one. Emerson realizes this and made the Sensi thermostat compatible with Amazon Echo and the Wink smart home platforms. This lets you control your thermostat using voice commands by talking to your Amazon Echo. You can also control and customize your settings directly from the Wink app along with other Wink-compatible devices. Compared with Nest (which has a closed system), this is a pretty big deal for those who are tying to automate various parts of their home.
Why Should I Buy a Smart Thermostat?
Using a connected thermostat won't change your life, but your Sensi thermostat will make it easier to manage. Emerson says you can save up to 30% on your electric bill, which is actually true when you consider how much of your energy use goes toward heating and cooling. Personally, I like the convenience of being able to change the temperature by using a mobile device. This lets me adjust the heat using my tablet upstairs without having to get out of bed and walk downstairs where the thermostat is located.
I was impressed with the Sensi thermostat and feel it is a great value. You get all of the smart features you need without the burden of having to outsmart your thermostat. If you are considering a smart thermostat for your home, I highly recommend Sensi because it is affordable, easy to install, and simple to use.