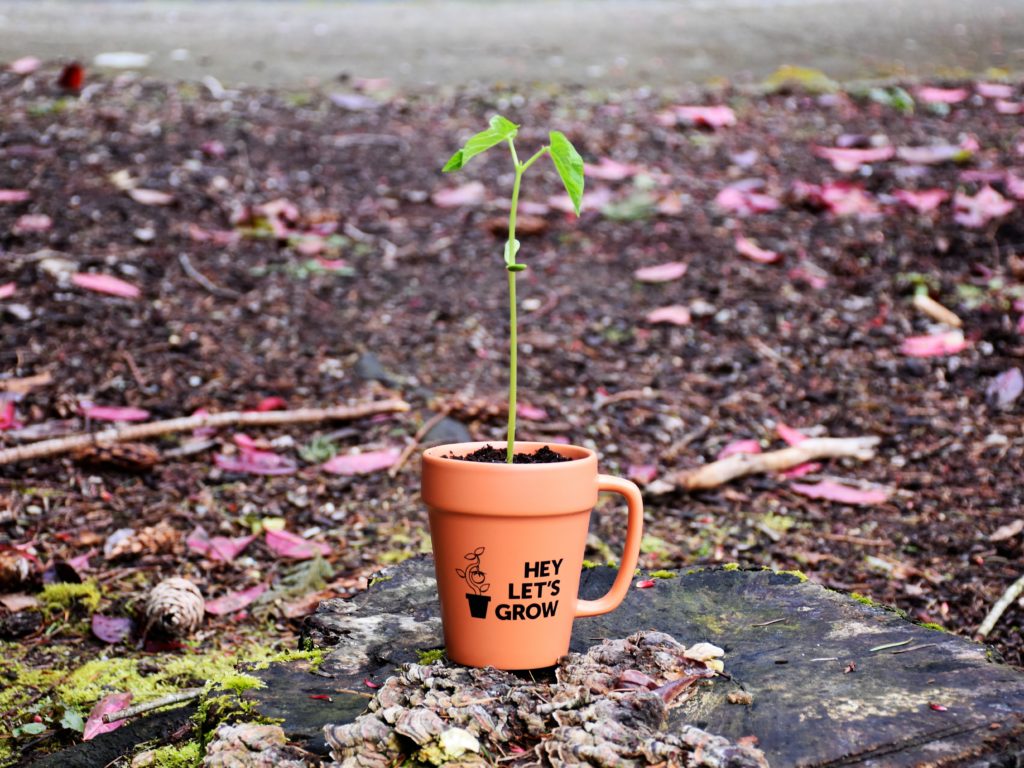 Have you ever tried a container garden? We are giving it a try this year because we may need to move during the summer. Whether you are living in an apartment or have a small backyard, having a container garden is a great option. It saves space, helps control pests and overcome soil issues, and lets you enjoy fresh, homegrown produce even without a yard.
I was inspired to start a home garden this year after I visited a tomato farm and learned about the science behind all of the produce in our grocery stores. I received a nice starter kit from Monsanto and Seminis, which gave us the seeds and some tools to get things going.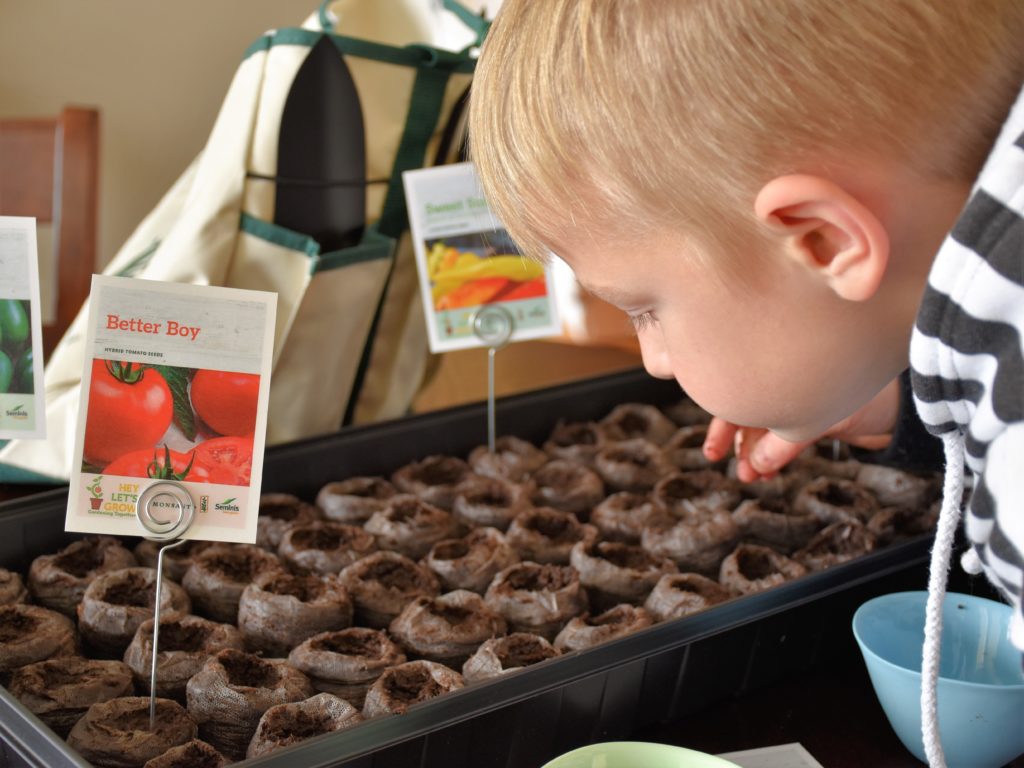 The weather has been our biggest obstacle this year. According to the national weather service, Seattle measured 44.7 inches (114 centimeters) of rain between October and April, making it the wettest such period since records began in 1895. The sun finally appeared over the last few weeks, which gave us a chance to start our seedlings and to get the containers set up outside.
To keep things simple, I purchased a few gardening trays from The Home Depot. The kits came with a tray that sits at the bottom (to allow the soil to drain) and a plastic cover (for moisture control, heat, and to limit bugs). I placed the trays on top of a few bricks to make it harder for the neighborhood rabbits to get to the plants. But I also purchased some netting that we can put up if the rabbits don't leave our garden alone.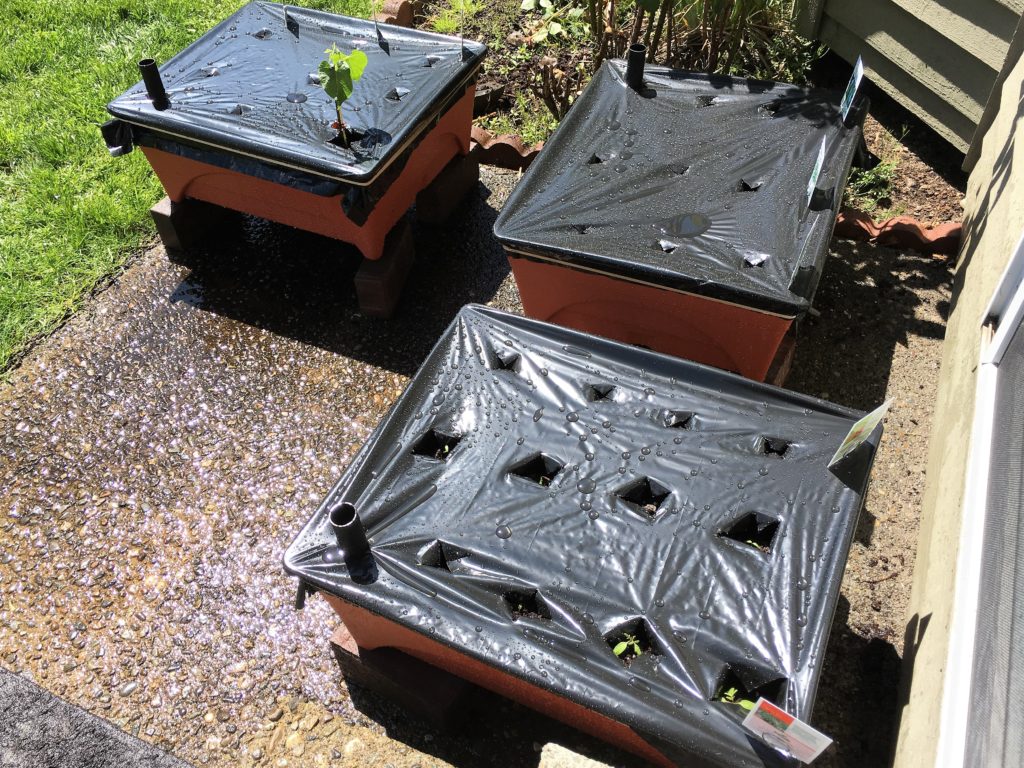 Starting a container garden is easy and it is a fun way to grow a few plants without the hassle of a larger garden. Here are a few things to keep in mind if you are thinking about planting your own container garden this year:
Choosing a Container
Anything that holds soil and has drainage holes in the bottom may be transformed into a container garden. You can go the traditional route of using flower pots or do something creative like using an old metal wagon. Just drill a few holes (as needed) into the bottom of the container to allow for drainage.
For vibrant plant growth, make sure that your containers have adequate space for roots and soil.

Picking Your Soil
Soils for containers need to be well aerated and well drained while still being able to retain enough moisture for plant growth.
Never use garden soil by itself for container gardening, no matter how good it looks or how well things grow in it outside. If you just use garden soil, it will become compacted and your plants will have a difficult time growing.
When growing in a container garden, it is common to use soil that has a mix of regular soil and artificial media (usually looks like little white pellets). You can buy a bag of potting soil that is already mixed like this, or you can make your own by blending garden soil with some filler. I am taking the easy route this year and just bought a bag that was pre-mixed.
When filling containers with your soil mix, don't fill the pot to the top. Leave about a one-inch space between the top of the soil and rim of the pot.

Fertilizer and Watering
Although a container garden is a simple way to grow plants, you will occasionally need to do more than just water to keep your plants healthy. Fertilizer helps keep your plants growing well all season.
The choice of fertilizer will depend on the kinds of plants you grow. High-nitrogen sources are good for plants grown for their foliage while flowering and vegetable crops would generally prefer lower-nitrogen and higher-phosphorous fertilizer types.
There are no hard and fast rules when it comes to watering. You have to watch your containers and understand how much moisture each plant needs. Feel the soil—if the first inch or so is dry, add water until it starts to drip out of the drainage holes.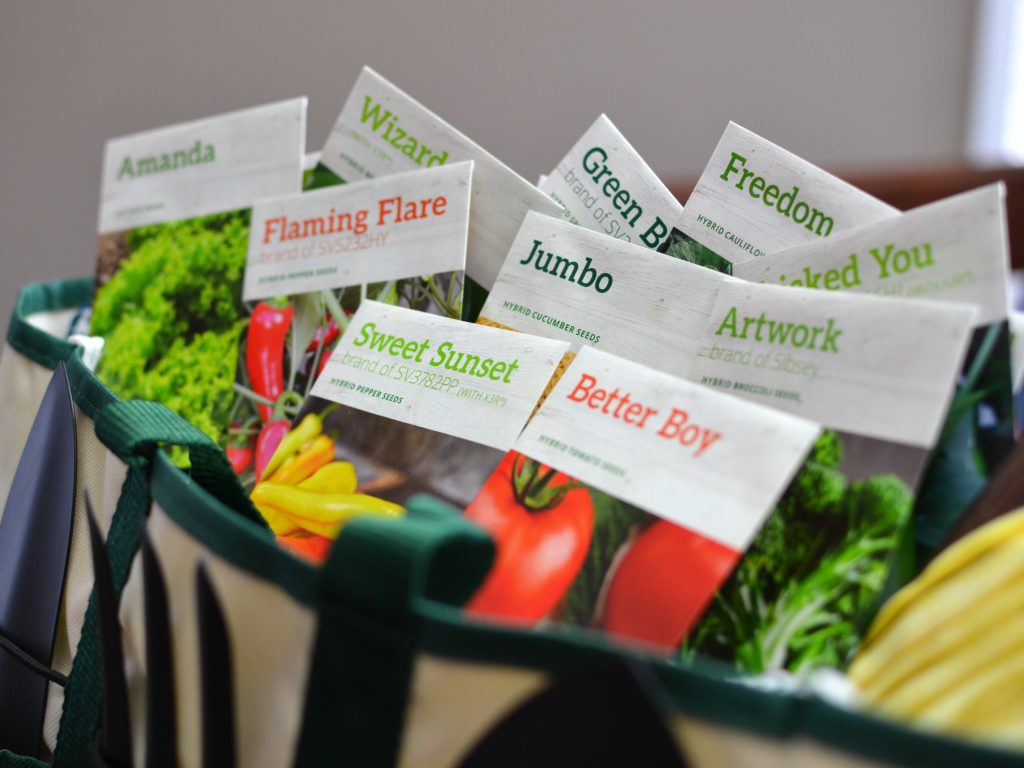 Choosing Plants for Your Container Garden
If you are a first time gardener, tomatoes are an easy way to test your green thumb. They can grow almost anywhere. Just add a tomato cage to your container so the plant has something to grow on.
Tomato plants need to be in the maximum amount of sunlight as possible. And the hotter the temperature, the more vigorous the plant will be. Keep in mind that the tomatoes will use a lot of water when the fruit first begins growing. The rule of thumb is one liter of water per cluster. So if a plant has five clusters of fruit growing, use five liters of water.
Most fruit-bearing vegetables such as tomatoes, peppers, cucumbers, squashes, and eggplant require full sun.
Leafy vegetables such as lettuce, cabbage and spinach can tolerate more shady locations, unlike root vegetables such as radishes, carrots and onions.
Why should you consider a container garden? Containers offer the advantage of being portable. As the seasons, temperature and light conditions change, you can move your containers so they enjoy the best conditions for peak performance. With the right container, water
, and a little TLC you can have a garden to be proud of, even if you don't have a backyard.
Thank you to the farmers and researchers at Monsanto and Seminis for sharing the seeds and starter kit for our garden.